Please join the Atlantic Council's GeoEconomics Center and Kharon on Thursday November 4th 9:00 – 10:00 a.m. ET for a virtual roundtable exploring investment screening regimes and their interaction with geopolitics, defense, international markets and compliance. Both of our organizations have observed growing interest in hearing more about the inner workings of the Committee on Foreign Investment in the United States (CFIUS) and global partner regimes.
Over the last few years, the expanded application of investment screening as a key policy tool has become one of the most striking trends in economic statecraft and national security. With countries around the world adopting varying screening models, government decisions risk working at cross-purposes with partners, and compliance is becoming increasingly complicated for the private sector.
As countries refine their policies and application, our event will take a fresh look at their purpose, effectiveness, and implications for government policy and how national security plays out in the private sector. The topic is especially timely after the first meeting of the Transatlantic Trade and Technology Council. To share their insights, we've invited Peter Harrell, Kazeki Jun, and Huw Walters in conversation with Kit Conklin and Julia Friedlander.
Speakers
Peter Harrell
Senior Director for International Economics and Competitiveness
White House National Security Council (NSC), United States
Kazeki Jun
Director-General, Trade Control Department and Economic Security Policy
Ministry of Economy, Trade and Industry (METI), Japan
Huw Walters
Director, Economic & Investment Security
Ministry of Defence, United Kingdom
Moderators
Julia Friedlander
C. Boyden Gray Senior Fellow and Director, Economic Statecraft Initiative
Atlantic Council GeoEconomics Center
Kit Conklin
Director, Global Client Engagement
Kharon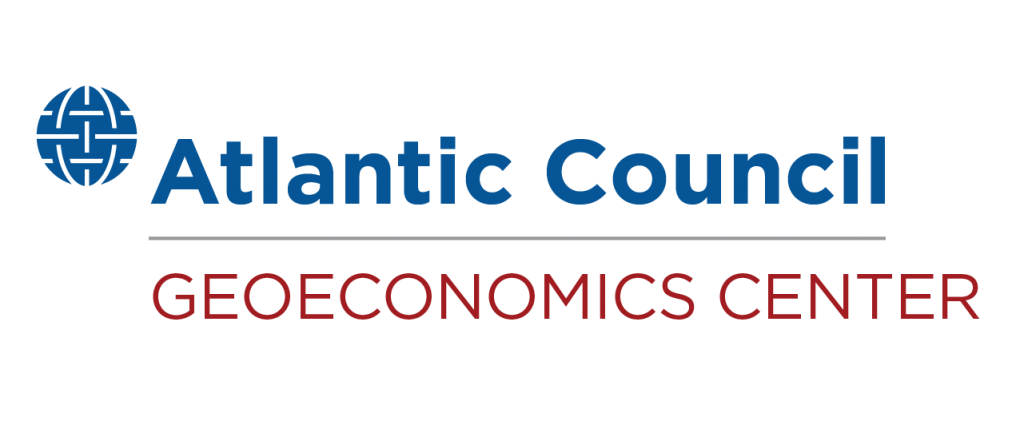 At the intersection of economics, finance, and foreign policy, the GeoEconomics Center is a translation hub with the goal of helping shape a better global economic future.