As the global community continues to grapple with COVID-19 (coronavirus), the Atlantic Council is open for business. All business, meetings, and events, however, are occurring virtually. For more information, please view a statement from our President and CEO.
Please join the Atlantic Council Global Energy Center for the next installment of EnergySource: Innovation Stream. This series highlights new energy technologies with the potential to reshape the global energy system through discussions with companies and individuals working diligently to bring those innovations to market at scale. On Wednesday, May 20, from 4:00 – 4:30 p.m. EDT, the Global Energy Center will speak with Dr. Jose Reyes, chief technology officer and co-founder of NuScale Power, about the latest advancements in small modular reactor (SMR) design. Randolph Bell, director of the Atlantic Council Global Energy Center and Richard Morningstar chair for global energy security, will moderate the discussion.
Advanced nuclear technologies, such as SMRs, could make nuclear energy even safer and less susceptible to proliferation. However, nuclear power's future and its role in the energy transition will rely on government support and societal acceptance, especially for new nuclear technologies. NuScale Power is developing a new light-water modular reactor nuclear power plant to supply energy for electricity generation, desalination, and other industrial applications. Dr. Reyes will describe how this groundbreaking SMR design can generate 60 megawatts of electricity using a safer, smaller, and scalable version of pressurized water reactor technology. In this presentation, Dr. Reyes will explain the basic technology behind SMRs, address the current status of SMR commercialization, and detail how the technology can be deployed to provide clean energy solutions.

Please join this conversation via the web application Zoom, which is accessible through your web browser, the Zoom desktop or mobile app, and by phone. If you wish to join the question and answer period, you must join by app or web. You must register to receive further information on how to join the virtual audience.
Featuring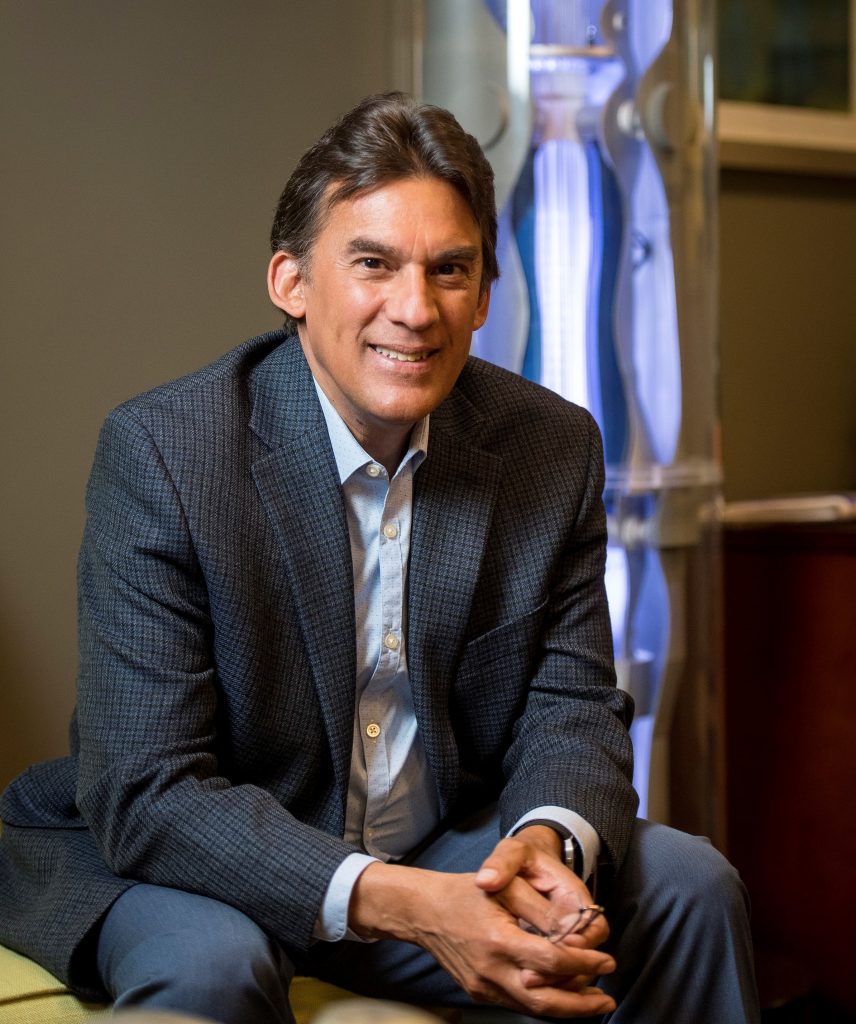 Dr. Reyes is the co-founder of NuScale Power and co-designer of the NuScale passively-cooled small nuclear reactor. He is an internationally recognized expert on passive safety system design, testing, and operations for nuclear power plants. He has served as a United Nations International Atomic Energy Agency (IAEA) technical expert on passive safety systems. He is a co-inventor on over 110 patents granted or pending in twenty countries. He has received several national awards including the 2013 Nuclear Energy Advocate Award, the 2014 American Nuclear Society Thermal Hydraulic Division Technical Achievement Award and the 2017 Nuclear Infrastructure Council Trailblazer Award. He is a fellow of the American Nuclear Society and a member of the National Academy of Engineering. At Oregon State University (OSU), Dr. Reyes served as head of the Department of Nuclear Engineering and Radiation Health Physics. He directed the Advanced Thermal Hydraulic Research Laboratory (ATHRL) and was the co-director of the Battelle Energy Alliance Academic Center of Excellence (ACE) for Thermal Fluids and Reactor Safety in support of the Idaho National Laboratory mission. Additionally, Dr. Reyes was the OSU principal investigator for the AP600 and AP1000 design certification test programs sponsored by the US Nuclear Regulatory Commission (NRC), the US Department of Energy, and Westinghouse. He currently serves as a professor emeritus in the School of Nuclear Science and Engineering. Prior to joining the faculty at OSU in 1987, Dr. Reyes worked nearly ten years as a thermal hydraulics research engineer in the Reactor Safety Division of the US Nuclear Regulatory Commission. He holds PhD and Master of Science degrees in nuclear engineering from the University of Maryland, and a Bachelor of Science degree in nuclear engineering from the University of Florida. He is the author of numerous journal articles and technical reports, including a book chapter on SMRs for an ASME B&PV Codes and Standards handbook.
Related experts
Learn more about the Global Energy Center
Subscribe to the Global Energy Center newsletter