Please join the Atlantic Council Global Energy Center for the next episode of EnergySource Innovation Stream. The series highlights new energy technologies with the potential to reshape the global energy system through discussions with companies and individuals working diligently to bring those innovations to market at scale. On Thursday, November 18, from 1:00 p.m. – 1:30 p.m. ET, the Global Energy Center will host Nathan Johnson, Vice President of Development at Ocean Renewable Power Company, who will discuss how marine energy from river and tidal currents can play an important role in transitioning off-grid communities to predictable forms of renewable power. Zachary Strauss, Associate Director for Advanced Energy at the Atlantic Council Global Energy Center, will moderate the discussion.
To reach 100 percent renewables in the electricity sector, a baseload, predictable source of power will be required to complement intermittent wind and solar. Many communities and industrial facilities are located near rivers or oceans that could support marine energy projects. Marine energy systems harness free-flowing river and tidal currents to produce firm renewable power at availabilities of over 90 percent, some of the highest of any energy source. When combined with smart microgrid technology and energy storage, they offer a cost-effective and sustainable alternative to diesel-source power generation for off-grid rural, remote, and indigenous communities, as well as enhanced reliability for grid-connected towns and facilities. Nathan Johnson will discuss the role of marine energy in advancing clean energy access, particularly for rural or disadvantaged communities, and opportunities to scale and commercialize the technology across the country.
Please join this conversation via the web application Zoom, which is accessible through your web browser, the Zoom desktop or mobile app, and by phone. If you wish to join the question and answer period, you must join by app or web. You must register to receive further information on how to join the virtual audience.
Featuring

Nathan Johnson, Vice President of Development, Ocean Renewable Power Company
Nathan leads Ocean Renewable Power Company's (ORPC) development activities and the implementation of its innovative power systems in cost effective, environmentally responsible ways. He builds strategic partnerships and projects to accelerate new industries and strengthen communities. A native of Long Island, Maine, Nathan has a diverse background that includes renewable energy, commercial fishing, aquaculture, groundwater exploration and development, construction management and environmental engineering. A graduate of Tufts University with a degree in geology, he is also a Maine certified geologist.
Related experts
More from the Global Energy Center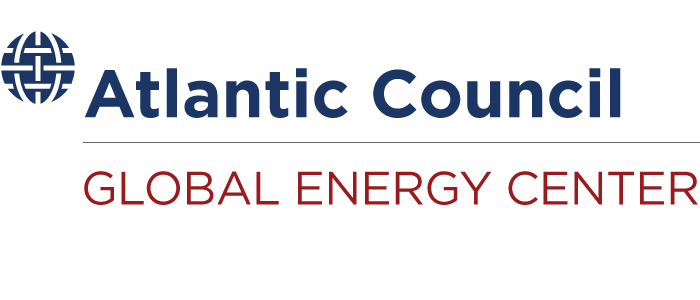 The Global Energy Center promotes energy security by working alongside government, industry, civil society, and public stakeholders to devise pragmatic solutions to the geopolitical, sustainability, and economic challenges of the changing global energy landscape.
Subscribe to DirectCurrent
Sign up to receive our weekly DirectCurrent newsletter to stay up to date on the program's work.