Key highlight
Current projects
Featured commentary & analysis
Working with a wide-ranging community of experts and stakeholders, the Climate and Advanced Energy Program provides timely commentary and analysis on the geopolitical, geoeconomic, and geophysical tends in the global energy transition.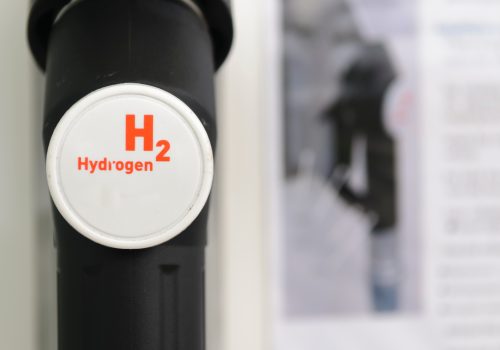 Thu, Jun 25, 2020
On March 10, 2020, as COVID-19 enveloped Europe and the Americas, European Commission (EC) President Ursula van der Leyen declared clean hydrogen energy "a pillar" of the European Union (EU)'s new industrial strategy. Van der Leyen identified the "Green Transition" as a key driver of the strategy, the EU's blueprint for growth and global competitiveness. While COVID-19 will likely have significant effects on hydrogen's success in Europe, hydrogen has nevertheless become a top EC energy priority. Even amid a global pandemic, it is likely to stay that way thanks to the EC's progressive policymaking.
EnergySource by Mary-Rose de Valladares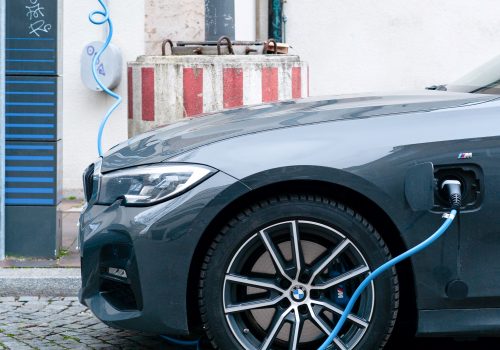 Wed, Jun 24, 2020
The global electric vehicle (EV) market is going through a rough patch amid the COVID-19 outbreak. The pandemic led to economy-wide lockdowns and supply chain disruptions across the automotive industry. Coupled with a historic decline in oil prices that brought down gasoline prices, these factors are likely to put a significant dent in EV sales in the near term. But automakers are not turning away from the EV market despite recent setbacks. To signal their intent, several major auto industry executives have taken steps to underscore their commitment to vehicle electrification coming out of the pandemic slump.
EnergySource by Julia Pyper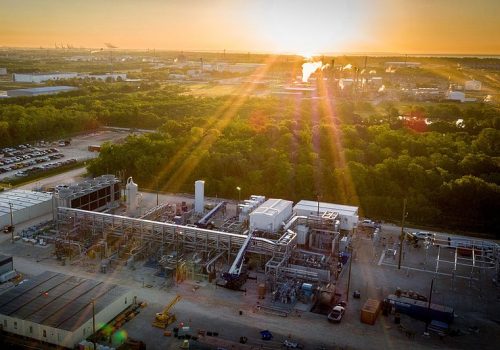 Thu, May 21, 2020
The race to net-zero emissions is an uphill one. Despite the effects of climate change mounting and time running out, global energy demand is set to grow 50 percent by 2050. One solution to decarbonizing the global energy system while also meeting rising natural gas demand is carbon capture, utilization, and storage (CCUS). However, CCUS has historically been too expensive to be viable, and deployment remains far off track. Enter the Allam Cycle: a novel natural gas power plant design that can theoretically capture 100 percent of emissions while being cost- and efficiency-competitive with advanced natural gas plants.
EnergySource by David Yellen
Featured in-depth research & reports
Leveraging its broad network of experts, the Climate and Advanced Energy Program produces in-depth research and reports to help governments, industry, and civil society reap the benefits of climate action and clean energy leadership amid pervasive political and technological uncertainty.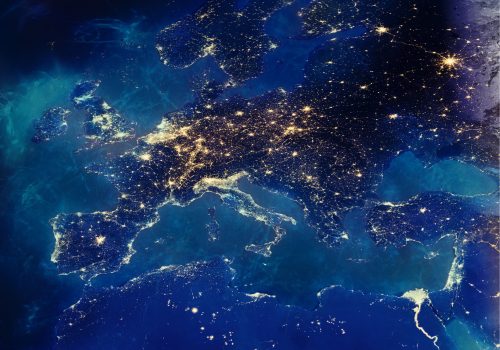 Tue, May 26, 2020
Transatlantic cooperation is essential to European energy security, which is and should remain a key national security priority for the United States. European energy security is crucial for the maintenance of a strong European economy and for European political stability, both of which are in the best interests of the United States. This report recommends that the United States and the EU focus their energy cooperation in several areas that will benefit the EU's efforts to meet climate targets and that, at the same time, will also bolster energy security.
Report by Richard L. Morningstar, András Simonyi, Olga Khakova, Jennifer T. Gordon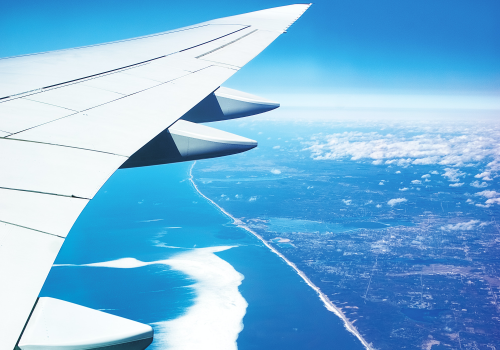 Thu, Apr 30, 2020
Aviation's reliance on fossil fuels, its expected future growth rates, and the service lifespan of aircraft make it a difficult section of the transportation sector to decarbonize.
Report by Fred Ghatala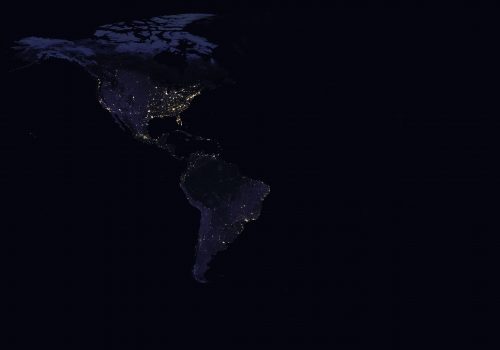 Fri, Mar 6, 2020
The Western Hemisphere is full of potential and we have the opportunity to galvanize it into an energy powerhouse. This new US energy strategy for the Western Hemisphere will help raise the global competitiveness of the hemisphere, advance its shared prosperity, and improve national and energy security as a result.
Report by David L. Goldwyn
Climate and Advanced Energy events
The Climate and Advanced Energy Program regularly convenes government, industry, civil society, and public stakeholders to discuss pragmatic solutions to the challenges presented by the rapidly changing energy landscape, working to enhance energy security for countries and individuals around the world.
Spotlight Event
Experts
Subscribe to the Global Energy Center newsletter