Key highlight
Spotlight event
Current projects
Featured commentary & analysis
Working with a wide-ranging community of experts and stakeholders, the Climate and Advanced Energy Program provides timely commentary and analysis on the geopolitical, geoeconomic, and geophysical tends in the global energy transition.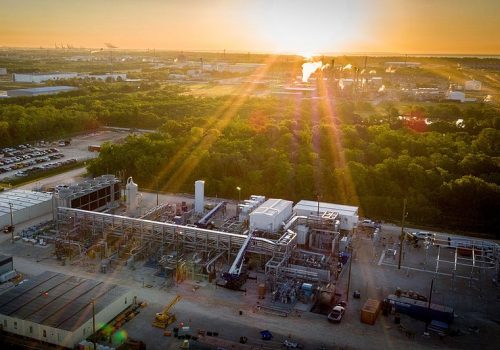 Tue, Sep 15, 2020
Carbon capture, utilization, and storage (CCUS) is critical to decarbonizing heavy industry and meeting global climate goals. But significant roadblocks to financing have prevented the ability of industry to scale up CCUS projects. New financing tools and a coordinated approach by policy makers, industry representatives, and financial institutions can help CCUS drive the energy transition.
Blog Post by Emily Burlinghaus, Reed Blakemore, and Lee Beck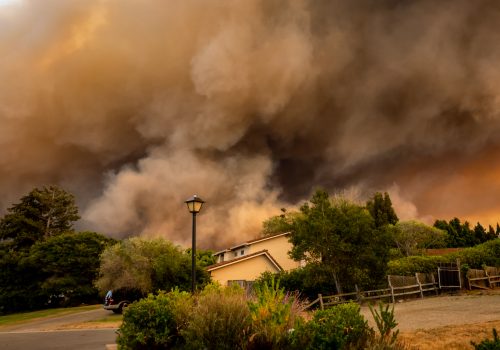 Wed, Sep 2, 2020
In mid-August, California made headlines when several days of rolling blackouts coincided with a massive heatwave, with up to three million residents facing up to four hours of power outages. For Californians, this crisis must prompt an examination of both the grid management practices that contributed to these blackouts, and the optimal way to store or supplement wind and solar power. And while many were quick to blame the blackouts on the states's growing reliance on renewables, the underlying causes for the crisis can only be mitigated with more clean energy.
EnergySource by Leslie Hayward

Fri, Aug 28, 2020
The National Defense Authorization Act (NDAA) sets the US Department of Defense's (DoD) annual budget, but it has also become a key platform for implementing military climate resilience and emission reduction measures. By investing in microgrid systems, the military will increase its ability to maintain operations in a variety of adverse circumstances, lower carbon emissions, and spur widespread adoption of clean, resilient energy infrastructure across the United States.
Blogs by Katie Wimsatt
Featured in-depth research & reports
Leveraging its broad network of experts, the Climate and Advanced Energy Program produces in-depth research and reports to help governments, industry, and civil society reap the benefits of climate action and clean energy leadership amid pervasive political and technological uncertainty.

Mon, Aug 17, 2020
In the seven months since the publication of the Atlantic Council's issue brief, "Election 2020: What's At Stake For Energy," the social and political landscape of the United States can hardly have changed more dramatically. This issue brief updates the Atlantic Council's prior analysis and considers the new context surrounding a Trump re-election scenario and a Biden election, and the consequences for the energy sector.
In-Depth Research & Reports by David Goldwyn and Andrea Clabough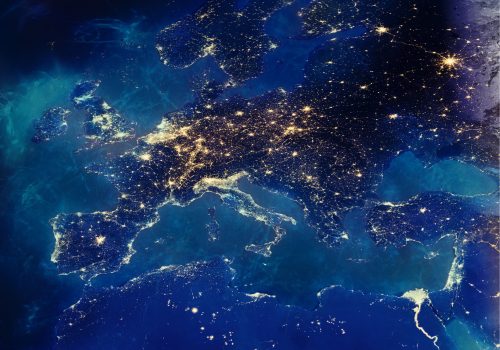 Tue, May 26, 2020
Transatlantic cooperation is essential to European energy security, which is and should remain a key national security priority for the United States. European energy security is crucial for the maintenance of a strong European economy and for European political stability, both of which are in the best interests of the United States. This report recommends that the United States and the EU focus their energy cooperation in several areas that will benefit the EU's efforts to meet climate targets and that, at the same time, will also bolster energy security.
Report by Richard L. Morningstar, András Simonyi, Olga Khakova, Jennifer T. Gordon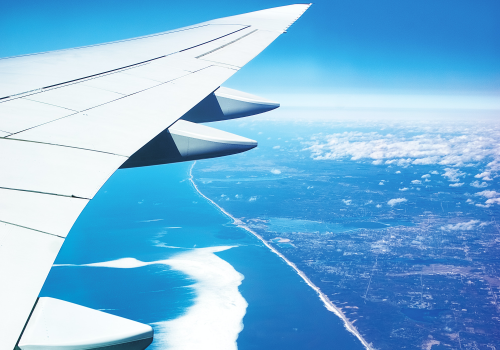 Thu, Apr 30, 2020
Aviation's reliance on fossil fuels, its expected future growth rates, and the service lifespan of aircraft make it a difficult section of the transportation sector to decarbonize.
Report by Fred Ghatala
Climate and advanced energy events
The Climate and Advanced Energy Program regularly convenes government, industry, civil society, and public stakeholders to discuss pragmatic solutions to the challenges presented by the rapidly changing energy landscape, working to enhance energy security for countries and individuals around the world.
Experts
Subscribe to DirectCurrent
Sign up for the Global Energy Center newsletter to stay up to date on the program's work.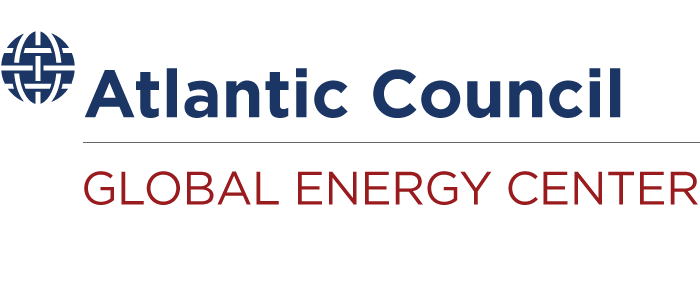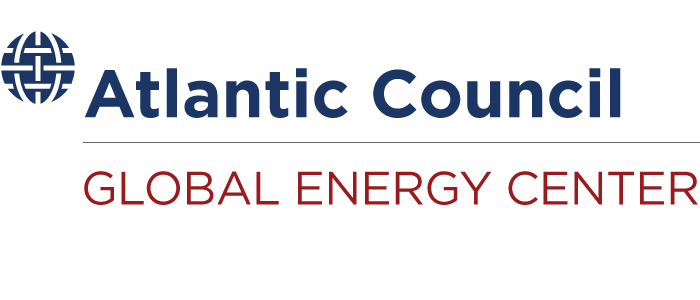 The Atlantic Council's Global Energy Center promotes energy security by working alongside government, industry, civil society, and public stakeholders to devise pragmatic solutions to the geopolitical, sustainability, and economic challenges of the changing global energy landscape.