Key highlights
Featured commentary & analysis
Working with a wide-ranging community of experts and stakeholders, the Climate and Advanced Energy Program provides timely commentary and analysis on the geopolitical, geoeconomic, and geophysical tends in the global energy transition.

Sun, Nov 22, 2020
The 2020 US elections delivered some notable state and city-level wins for clean energy across the United States, notably in Nevada, Colorado, and Ohio. However, even in states that delivered victories for clean energy, utilities will still play a key role in driving—or stalling—the clean energy transition. The complex history of clean energy policy in each of these states points to the divergent paths both cities and states can take to decarbonize and the importance of striking a delicate balance between government, utilities, and public interests.
EnergySource by Emily Burlinghaus

Fri, Nov 13, 2020
The incoming Biden Administration offers an opportunity for the United States to shift from its pursuit of energy independence and the fiction of a US energy market insulated from the vagaries of global market shocks and geopolitics. Instead, the new administration should strengthen US relationships with partners and allies to ensure import security for energy products and materials and guarantee export markets for US energy.
EnergySource by Emily Burlinghaus, Jennifer T. Gordon

Wed, Oct 14, 2020
The operational and information technologies responsible for running energy systems today were never engineered to be secured in a digital environment, posing a technical challenge tough to solve and difficult for small and mid-sized operators to afford. New developments in artificial intelligence-based solutions can help all energy companies put defenders ahead of attackers, while adapting to the changing energy landscape.
EnergySource by Leo Simonovich
Featured in-depth research & reports
Leveraging its broad network of experts, the Climate and Advanced Energy Program produces in-depth research and reports to help governments, industry, and civil society reap the benefits of climate action and clean energy leadership amid pervasive political and technological uncertainty.

Tue, Oct 27, 2020
Japan's pledge to reach net-zero emissions by 2050 presents an opportunity to expand the robust US-Japan energy partnership into additional clean energy areas. But with a stark divide on energy policy in the United States, how can the US-Japan energy partnership appeal to disparate visions of the energy transition and is politically durable? In the wake of Japan's net-zero announcement, the Global Energy Center is launching this new report, "Enhancing US-Japan cooperation on clean energy technologies," which explores how the United States and Japan can increase the politically durable foundation for clean energy cooperation to their already robust energy partnership.
In-Depth Research & Reports by Reed Blakemore, David W. Yellen

Mon, Aug 17, 2020
In the seven months since the publication of the Atlantic Council's issue brief, "Election 2020: What's At Stake For Energy," the social and political landscape of the United States can hardly have changed more dramatically. This issue brief updates the Atlantic Council's prior analysis and considers the new context surrounding a Trump re-election scenario and a Biden election, and the consequences for the energy sector.
In-Depth Research & Reports by David Goldwyn and Andrea Clabough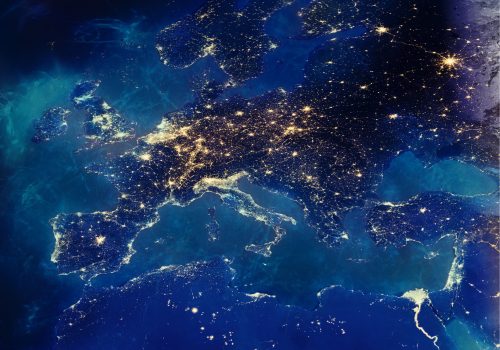 Tue, May 26, 2020
Transatlantic cooperation is essential to European energy security, which is and should remain a key national security priority for the United States. European energy security is crucial for the maintenance of a strong European economy and for European political stability, both of which are in the best interests of the United States. This report recommends that the United States and the EU focus their energy cooperation in several areas that will benefit the EU's efforts to meet climate targets and that, at the same time, will also bolster energy security.
Report by Richard L. Morningstar, András Simonyi, Olga Khakova, Jennifer T. Gordon
Climate and advanced energy events
The Climate and Advanced Energy Program regularly convenes government, industry, civil society, and public stakeholders to discuss pragmatic solutions to the challenges presented by the rapidly changing energy landscape, working to enhance energy security for countries and individuals around the world.
Current projects
Experts
Subscribe to DirectCurrent
Sign up for the Global Energy Center newsletter to stay up to date on the program's work.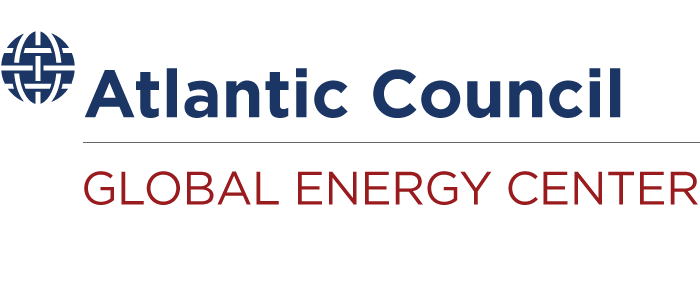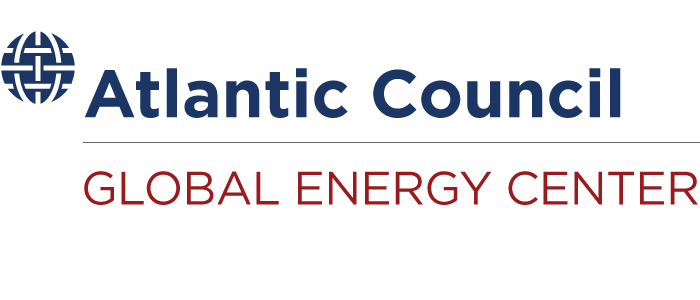 The Atlantic Council's Global Energy Center promotes energy security by working alongside government, industry, civil society, and public stakeholders to devise pragmatic solutions to the geopolitical, sustainability, and economic challenges of the changing global energy landscape.