Access to the global financial system is critical for Caribbean economic recovery during the COVID-19 pandemic. But the region has trouble doing so because of the withdrawal of correspondent banking relations (CBRs) – a vital service that facilitates international trade and finance, remittances, and humanitarian aid. Continued withdrawals of CBRs, or de-risking, puts growth and prosperity at risk and has implications beyond the Caribbean, including for the United States.
What are the broader geopolitical and security implications of losing access to the US dollar? How can the Caribbean work with the United States and other countries and institutions to promote financial inclusion? With many global challenges, why should this be among US priorities?
Join the Caribbean Initiative at the Adrienne Arsht Latin America Center on Tuesday, March 1 from 9:00 – 10:00 a.m. ET for a public, virtual discussion on the importance of financial inclusion in the Caribbean and why it matters for the broader hemisphere. The discussion will mark the launch of a report by the Caribbean Initiative's Financial Inclusion Task Force, "Financial de-risking in the Caribbean: The US implications and what needs to be done," which was developed over six months of Task Force meetings and on-on-one discussions with Caribbean banks, US Government officials, and multilateral institutions.
Speakers*
Cleviston Haynes
Governor
Central Bank of Barbados
Melanie Chen
Board Member
Atlantic Council
Sir Ronald Sanders
Ambassador to the United States
Antigua and Barbuda
Dawne Spicer
Executive Director
Caribbean Financial Action Task Force
Henry Mooney
Economics Advisor
Caribbean
Inter-American Development Bank
Ambassador Riyad Insanally
Former Ambassador to the United States
Co-operative Republic of Guyana
Nonresident Senior Fellow, Caribbean Initiative
Adrienne Arsht Latin America Center
Atlantic Council
Jason Marczak
Senior Director, Adrienne Arsht Latin America Center
Atlantic Council
*Additional speakers to be announced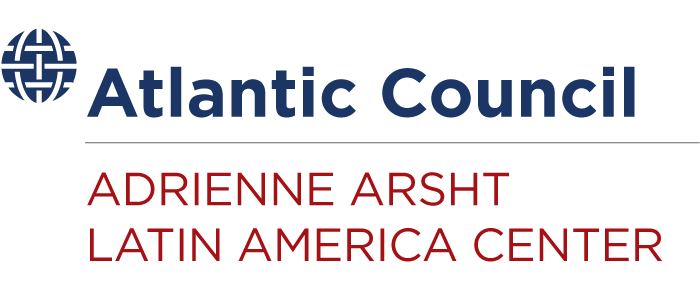 The Adrienne Arsht Latin America Center broadens understanding of regional transformations and delivers constructive, results-oriented solutions to inform how the public and private sectors can advance hemispheric prosperity.