As the global community continues to grapple with the coronavirus (COVID-19), the Atlantic Council is open for business. Our business, meetings, and events, however, are occurring virtually. For more information, please read an update from our President and CEO.
COVID-19 has rattled oil markets and disrupted supply chains, spurring discussion over carbon-intensive industries' ability to improve efficiency and sustainability while maintaining long-term viability in the wake of the energy transition. Musabbeh Al Kaabi, chief executive officer of Mubadala's Petroleum and Petrochemicals energy portfolio, is no stranger to these concerns. Responsible for a portfolio of over $40 billion worth of companies operating across the value chain, Musabbeh has worked to build and maintain strategic partnerships in the United Arab Emirates (UAE) and abroad, while balancing the need to satisfy growing energy demand as a responsible global investor.
In this virtual fireside chat, Mr. Al Kaabi discusses the changing global energy outlook in the wake of COVID-19, growing role of ESG standards in the energy sector, and Mubadala's central role in diversifying the UAE's economy with Fred Kempe, president and CEO of the Atlantic Council.
Event Recap
On Wednesday, March 26, Musabbeh Al Kaabi, chief executive officer of the Petroleum & Petrochemicals platform at Mubadala Investment Company in the United Arab Emirates (UAE), joined Fred Kempe, Atlantic Council president and chief executive officer, for a virtual fireside chat on Mubadala's diversification strategies; environmental, social, and governance (ESG) priorities, and resilience in the wake of COVID-19.
Al Kaabi started the conversation with an overview of Mubadala's COVID-19 crisis response. He highlighted the company's essential role in the healthcare and food security sectors and the efforts Mubadala leadership has taken to secure and maintain critical assets and processes related to food packaging and medical applications amid the nation-wide lockdown. Not only has Mubadala played a role in bolstering domestic food security and health applications, it has also launched a "We are Dedicated" campaign to provide countries around the world with the goods and services they need to combat the pandemic.
Al Kaabi asserted that Mubadala's diversified portfolio of upstream, midstream, and downstream investments has helped the company—and the country—weather the challenges posed by COVID-19. Mubadala has conducted a variety of assessments for global economic recovery, including forecasts and probabilities for a either a V-shaped, U-shaped, or L-shaped recovery. According to Mubadala's models, the V-shaped and L-shaped recoveries are less probable, as it is neither likely that global gross domestic profit (GDP) growth will rebound immediately (as in the V-shaped scenario), nor probable that the economy will sink into a prolonged depression (L-shaped scenario). Mubadala's models indicated that the most likely outcome of the economic downturn is a U-shaped recovery, in which GDP growth returns to about 5 percent over the next year.
Expanding upon the historical precedent for investment diversification, Al Kaabi reminded the audience that the UAE government created its sovereign wealth fund, Mubadala, with the purpose of identifying and establishing new industries in the country. When the UAE began its aggressive economic diversification program in 2006 and 2007, the government identified opportunities in manufacturing, clean energy, and information technology. Today, the UAE is one of the largest aluminum smelters in the world; Mubadala's subsidiary, Masdar, is a global leader in renewable energy; and the country is in the process of bringing its civilian nuclear program online.
According to Al Kaabi, a number of factors have played a role in the UAE's ability to successfully diversify its economy: a small population of approximately 9.9 million, large oil and gas reserves, strong sovereign wealth funds (Mubadala and Abu Dhabi Investment Authority), and a commitment to technological advancements (most notably through a robust Ministry of Artificial Intelligence). This early push towards diversification has helped the UAE to quickly mobilize resources amid a crisis. In the wake of production cuts for component aircraft parts, Mubadala reallocated resources originally apportioned for aircraft manufacturing to make 95,000 face masks per day over the course of one month. And throughout the pandemic, the UAE has learned not to rely on a single country to maintain whole supply chains. In other words, COVID-19 has created opportunities to further diversify supply chains for essential products.
Responding to questions about the future of Mubadala's energy and petrochemical activities, Al Kaabi noted that the company has prioritized as many of its essential projects as possible. It continues to move ahead with natural gas developments in Malaysia and aims to meet existing project deadlines with Borealis in Belgium and NOVA Chemicals in North America. Speaking to the future of North American shale, he predicted that COVID-19 would slow the growth of the industry, but not dissolve it. As technology advances and costs decline, Mubadala hopes to expand further into the downstream petrochemicals processing market in North America.
To conclude, Al Kaabi discussed the history and future of Mubadala's ESG standards. He relayed the UAE's long-standing commitment to environmental stewardship, reminding the audience that in the 1970s, the UAE was the first country in the Middle East to build a liquefied natural gas (LNG) plant, and that in the 1990s, the country adopted a "zero-flaring" program. Today, the UAE uses carbon capture and storage (CCS) technology in enhanced oil recovery (EOR) by capturing carbon dioxide from a steel factory in Abu Dhabi and injecting it into oil fields seventy kilometers away.
As a conscious global investor, Mubadala has established a committee to formalize the company's ESG priorities by the end of 2020. Al Kaabi emphasized that the company has prioritized investment in companies that support the energy transition. Furthermore, rather than shying away from new technology, artificial intelligence, and automation, Mubadala's leadership embraces these advancements as opportunities to establish new industries and facilitate cross-sectoral collaboration.
Featuring
Musabbeh Al Kaabi, Chief Executive Officer, Petroleum & Petrochemicals, Mubadala Investment Company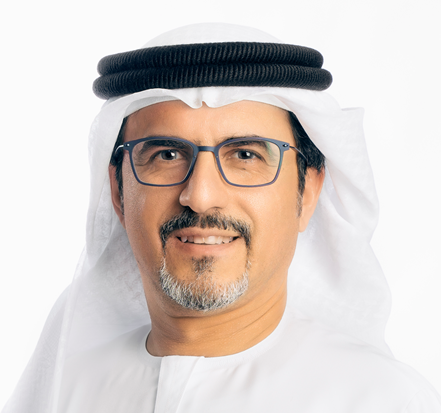 Mr. Musabbeh Al Kaabi is the chief executive officer of petroleum and petrochemicals at Mubadala Investment Company. Mr. Al-Kaabi was previously the CEO of Mubadala Petroleum, having joined the company in 2013 as chief growth officer, responsible for new business development, mergers and acquisitions, and exploration. Previously, he enjoyed a sixteen-year career with Abu Dhabi National Oil Company (ADNOC). He joined ADNOC in 1997 and rose to manager of the exploration division. His achievements include leading ADNOC's first ever offshore high pressure/high temperature deep gas reservoir mechanical fracturing project, initiating and leading efforts to assess the unconventional resources in Abu Dhabi, and leading recent negotiations with international oil companies to conclude a number of joint venture agreements in Abu Dhabi. He also undertook an overseas assignment with Shell, where he was part of a team specializing in reservoir surveillance. His areas of expertise include geophysics, petroleum geology, field development, unconventional resources evaluation, and petroleum economics. He has been an active participant in a number of professional bodies and event-related executive committees, served as an advisory board committee member for the National Drilling Company, and as an executive committee member of the newly established Joint Ventures in Abu Dhabi. Mr. Al Kaabi holds a bachelor of science in geophysical engineering from Colorado School of Mines and a master of science in petroleum geoscience from Imperial College, London.
Moderated by
Related content
Learn more about the Global Energy Center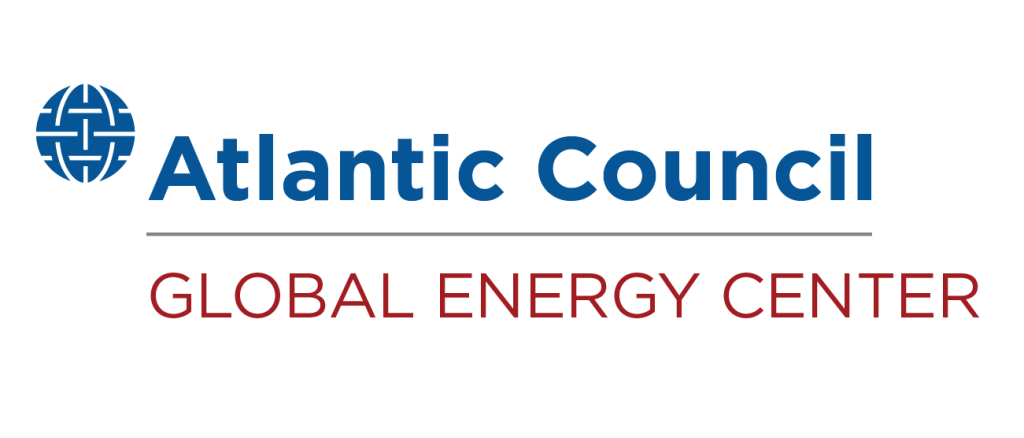 The Global Energy Center develops and promotes pragmatic and nonpartisan policy solutions designed to advance global energy security, enhance economic opportunity, and accelerate pathways to net-zero emissions.