When the Biden administration waived sanctions on Nord Stream 2 in May, US Secretary of State Blinken said that the United States could always reconsider if Moscow used gas as a political weapon. Then in July, the United States and Germany issued a joint statement that pledged action, including sanctions if Russia used energy as a weapon or committed more aggressive acts against Ukraine.
Since then, Russia began playing games. First, it declined to inject more gas into European Union (EU) storage facilities as it normally does with winter looming. Next, Moscow linked EU market relief with a quick certification of the Kremlin-backed Nord Stream 2 pipeline and then tried to persuade Moldova to accept political conditions as part of a new gas supply contract, an effort which led the EU's High Representative for Foreign Affairs Josep Borrell to call out Moscow for trying to exploit its gas supply for political gain. As this energy crisis unfolded, policymakers in Berlin were largely silent on Russia's energy coercion, while the German Federal Ministry for Economic Affairs and Energy claimed that Nord Stream 2 does not threaten EU energy security. Policymakers in the United States have also avoided explicitly saying that Moscow is using gas for political ends.
Meanwhile, the US Congress has been active. Earlier this fall, the House of Representatives added an amendment to the National Defense Authorization Act for new sanctions on Nord Stream 2 without the ability to overturn it. The question now is what the Senate will do. At the same time, the administration has sounded the alarm about Russia concentrating forces on Ukraine's border and a possible major escalation of its war on Ukraine, while Belarus continues to weaponize migration flows on the EU border.
Viola von Cramon-Taubadel, member of the European Parliament with the Group of the Greens/European Free Alliance and vice chair of the Delegation to the EU-Ukraine Parliamentary Association Committee, Yuri Vitrenko, chief executive officer of Naftogaz, Iulian Groza, executive director at the Institute for European Policies and Reforms, Žygimantas Pavilionis, member of the Lithuanian Seimas with the Homeland Union–Lithuanian Christian Democrats, and Dr. Benjamin Schmitt, senior fellow with the Democratic Resilience program at the Center for European Policy Analysis and a postdoctoral research fellow and project development scientist at the Harvard-Smithsonian Center for Astrophysics, join Ambassador John Herbst, senior director of the Atlantic Council's Eurasia Center, to discuss.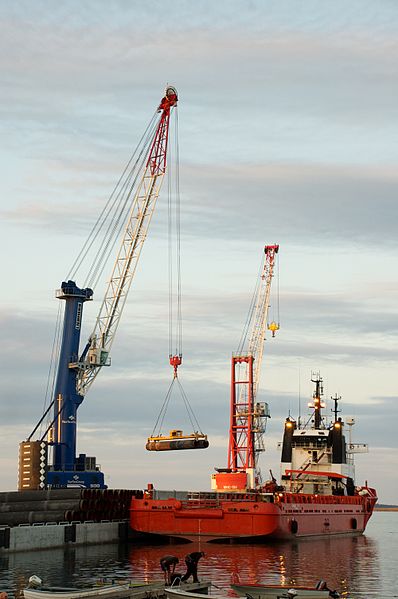 The Impact of European Gas Dependence
Nord Stream 2
Natural gas plays an important role in Europe: It is a bridging technology for the transition of the electricity system and has significant potential. But Europe is strongly dependent on natural gas imports and Russian gas dominates Europe. The under construction Nord Stream 2 pipeline, despite its promises, poses significant risks to European energy security and independence.


The Eurasia Center's mission is to enhance transatlantic cooperation in promoting stability, democratic values and prosperity in Eurasia, from Eastern Europe and Turkey in the West to the Caucasus, Russia and Central Asia in the East.
Follow us on social media
and support our work