Event recap
Green hydrogen, which is produced with the help of renewable energy inputs, is becoming an increasingly important decarbonization tool. And with its natural environment, the African continent is uniquely positioned to become a leader in green-hydrogen production.
As part of its Inclusive Climate Finance Working Group, the Africa Center hosted a discussion on the development of green hydrogen projects across Africa. These projects are already popping up, from Egypt to South Africa. The conversation, which included experts working in the green-hydrogen field, was moderated by Africa Center Senior Fellow Aubrey Hruby.
Current and future use
There are going to be "three phases" of consumption for African-produced green hydrogen in Europe, said Stefan Liebing, chief executive officer at Conjuncta GmbH. He explained that current use revolves around "transforming hydrogen to ammonia," to then help produce fertilizers and other chemicals. In a second phase of consumption, Liebing continued, "the natural gas pipeline system [may be] redone to accommodate hydrogen, and that is going to lead to industries across [Europe] having access to green hydrogen." This would allow factories to use hydrogen "as a substitute for natural gas or other fossil fuels" for emission-intensive industries such as steel production and cement production. Finally, in the third phase of consumption, Liebing expects green hydrogen "to reach households for heating and other applications."
According to Chigozie Nweke-Eze, chief executive officer of Integrated Africa Power, successful green-hydrogen projects "attract certain kinds of investments… in other related sectors," for example in infrastructure, that benefit the host country. Thus, it's important to "keep in mind some of the spillover effects that [green hydrogen] can have in socioeconomic development" in Africa, he noted. By listening to communities where these projects are located and then "integrating their needs," he argued, developers will realize these positive benefits.
Opportunities for further development
Developers are in a "lucky position," noted Liebing, that even though the industry is still young, it doesn't "need subsidies to make projects commercially doable." He added that "today, [companies] can compete with green ammonia, compared to what's being traded in Europe for gray or fossil-based ammonia," he said, because the "main driver of production [costs] is the electricity." Since green hydrogen uses solar and wind power in Africa, this makes it competitive with hydrogen production in Europe that uses expensive fossil fuels for electricity, he noted.
In order to address any remaining investor concerns around the risk of green hydrogen projects, Jean-Paul Adam—director of technology, climate change, and natural resource management division at the United Nations Economic Commission for Africa—said there are several mechanisms to "de-risk" projects, including insurance mechanisms and blended finance mechanisms such as credit enhancements. This up-front investment allows for projects to get off the ground, he explained, at which point many investor concerns subside.
According to Sheldon Husselmann, senior project developer in environmental planning and management at HYPHEN Hydrogen Energy, interest in green-hydrogen development construction on the continent is rising quickly, which is opening up new opportunities for job creation in Africa. The value chain includes input from "artisans," steel and concrete delivery—which means there is "a lot of upfront labor in the construction phase"—and chances for specialized training, Husselmann said, which will all benefit local communities.
Initiatives by African governments
In terms of regulatory frameworks for green-hydrogen production, Adam observed "that there are a number of countries [in Africa] that are actually quite far" in their advancements, particularly "the members of the Green Hydrogen Alliance," which includes Mauritania, Namibia, Egypt, Morocco, Kenya, and South Africa. "Renewable energy is Africa's superpower, financing is not," he said, so the members are looking at a way to "create a policy framework to attract … investment" and to also "[deal] with the needs of the countries."
One of the challenges in some of the ongoing projects, Liebing explained, is defining an export process with the host government. However, since "ammonia is not new to the market, there is an existing fleet of ammonia tankers, ports that handle ammonia … and there's import terminals around the world," he explained. By putting a green-hydrogen plant "in the middle of an existing oil and gas port," he said, developers are able to cost-effectively produce green hydrogen in Africa without having to build specific export infrastructure.
Alexandra Gorman is a young global professional at the Africa Center.
Event description
Although hydrogen energy is becoming an increasingly important decarbonization tool, the high financial costs and carbon intensity of its production present significant barriers to its widespread adoption.
However green hydrogen, which is produced from water using renewable energy, has a production process that is less carbon intensive. African countries are uniquely positioned to capitalize on green hydrogen production, with their abundant access to natural sunlight. Green hydrogen initiatives and internationally funded projects are appearing across the continent, popping up in countries such as Egypt, Mauritania, Namibia, and South Africa.
In this burgeoning market, fostering transparency, increasing visibility, and understanding the investment ecosystem are of paramount importance for the continent and for investors as they look to attain the benefits of green hydrogen. The discussion will take place virtually on Wednesday, June 21, 2023 from 9:30–10:30 a.m. ET (1:30–2:30 p.m. GMT).
The Africa Center launched its Inclusive Climate Finance Working Group in April 2022, to bring together stakeholders, experts, and policymakers who are working on a just energy transition for Africa. As part of this work, the Center organizes public and private briefings on pressing topics to help raise the profile of Africa's finance needs and to enhance public understanding about opportunities and challenges for climate investment on the continent.
Featuring
Jean-Paul Adam
Director of Technology, Climate Change, and Natural Resource Management Division
United Nations Economic Commission for Africa
Sheldon Husselmann
Senior Project Developer – Environmental Planning and Management
HYPHEN Hydrogen Energy
Stefan Liebing
Chief Executive Officer at Conjuncta GmbH
Former Chairman of Afrika-Verein der deutschen Wirtschaft e.V (2012 -2023)
Chigozie Nweke-Eze
Chief Executive Officer
Integrated Africa Power
Moderated by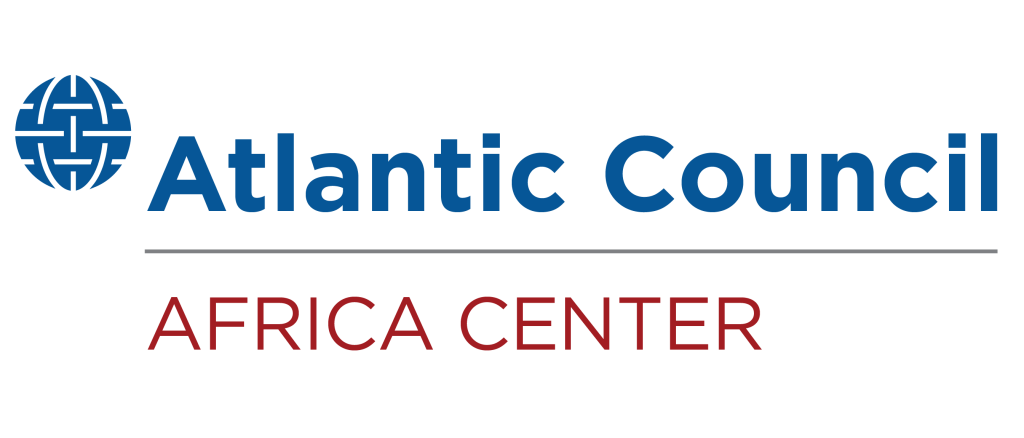 The Africa Center works to promote dynamic geopolitical partnerships with African states and to redirect US and European policy priorities toward strengthening security and bolstering economic growth and prosperity on the continent.