As the global community continues to grapple with the coronavirus (COVID-19), the Atlantic Council is open for business. Our business, meetings, and events, however, are occurring virtually. For more information, please read an update from our President and CEO.
Climate-related extreme weather events are threatening local communities with greater frequency and destructive force, paralyzing the energy grid and leaving thousands without power for extended periods of time. As a result, families in affected area are forced to contemplate leaving their homes until power returns, all amid a global pandemic and lasting economic downturn. Grid resilience measures are vital to safeguarding climate-vulnerable communities facing wind, floods, and fires, especially low-income communities and communities of color who will bear the disproportionate cost of climate change.
What mitigation opportunities exist to ensure that the power stays on in the wake of an extreme weather event? What role could distributed energy, residential and community solar programs, and home storage play in building this resilience? What part will utilities, governments, and community leaders play in creating a robust electricity system that affords all citizens with reliable access to energy in the United States, from the Gulf Coast to the Gold Coast?
Event recap
On Monday, September 21, 2020, the Atlantic Council Global Energy Center and the Adrienne Arsht-Rockefeller Foundation Resilience Center hosted a panel discussion on grid resilience in the face of extreme weather events. Kathy Baughman McLeod, senior vice president and director of the Adrienne Arsht-Rockefeller Foundation Resilience Center at the Atlantic Council, provided opening remarks and Margaret Jackson, deputy director of climate and advanced energy at the Atlantic Council Global Energy Center, moderated the discussion. The event featured: Morgan Bazilian, professor of public policy and director of the Payne Institute at the Colorado School of Mines; Caroline Choi, senior vice president of corporate affairs at Edison International and Southern California Edison; Eliza Hotchkiss, senior analyst and technical group manager at National Renewable Energy Laboratory's Energy Resilience Center; Audrey Lee, board member at Gridworks; and Rich Sorkin, co-founder and chief executive officer of Jupiter Intelligence. The panelists discussed the issues facing grid resilience, particularly in light of a historic wildfire and hurricane season this year, and how a constellation of stakeholders is building solutions to address them.
Baughman McLeod introduced the discussion by emphasizing the clear links between electricity grid resilience, human security, and economic stability, before turning the conversation over to Jackson to moderate the discussion.
The panelists discussed in detail how utilities could improve their decision-making and investment strategies by using the energy sector's data collection and analytical capabilities. Sorkin underscored that much of the fundamental data for the electricity grid comes from the public sector, and that management and processing of the data requires continued investment from the government. Sorkin noted that utilities are not using the data effectively, positing that there is a "Tower of Babel" problem in grid resilience efforts, in which common assumptions and language are largely absent when discussing improvements to the transmission and distribution system. He identified a need for stakeholders to agree on the scope of the problem, the largest impacts, the relevant time horizons, risk thresholds, investment targets, and what climate scenarios and modeling to use. Sorkin suggested that there is an opportunity for grid resilience to progress rapidly in the coming years if the will exists.
Bazilian explained that grid resilience is a complex systems problem that combines fundamental physics, electrical engineering, finance, economics, policy, regulation, and politics, which requires electricity providers to adopt a holistic approach. Hotchkiss elaborated that utilities need to employ both qualitative and quantitative methods to make informed decisions that extend beyond technical solutions. Hotchkiss stressed a need for integrated modeling across the entities responsible for addressing climate change, such as: the Air Resources Board, energy commissions, independent system operators, public utilities commissions, and electric utilities. Adding to the discussion, Lee pointed to the need for transparency in models to enable all stakeholders to participate.
The conversation turned to future grid resilience initiatives like virtual power plants and seawalls, and what stakeholders are doing to accelerate system upgrades and improve decision-making. Hotchkiss asserted that utilities must adopt new standards to prepare for, endure, and recover from future extreme weather events. Electricity providers must identify current vulnerabilities to their infrastructure, map the most likely hazards and threats, and develop a risk- and cost-based resilience plan that mitigates potential damage. Utilities can harden or sometimes relocate infrastructure, bolster situational awareness capabilities and operational practices, and leverage new digital assets like machine learning to improve data analytics. Utilities are creating working groups and engaging in resilience planning to better prepare for these events.
From her perspective at Southern California Edison (SoCal Edison), Choi has witnessed a shift from highly centralized utility planning to diversified interaction across stakeholders and customers. Choi spotlighted one of SoCal Edison's pilot programs: a virtual power plant project. SoCal Edison offered a $250 incentive to install Tesla and Sunrun battery storage units in around three hundred residential homes. The program demonstrated the ability of distributed energy resources to deliver a simultaneous energy cost reduction on top of an energy shift. Distributed energy resources like this virtual power plant can "island" themselves, disconnecting from the central grid and producing power independently during an outage. While backup generation is mainly diesel now, all panelists concurred that installing solar panels, a battery storage unit, an appropriate inverter switch, and islanding controls in communities can be effective in mitigating the impact of power outages. Lee asserted that residential customers and small, medium, and large companies will play a crucial role in ensuring resilience and reliability for whole communities. Ultimately, progress should center on enabling utilities to make essential upgrades and harness emerging technologies like microgrids to build resilience over the next decade.
Panelists also discussed the importance of policy and regulation in planning for and implementing grid resilience measures. Bazilian stressed that the single-most-effective public policy tool for grid resilience has been the incorporation of capital investments in resilience into rate of return calculations for utility electricity pricing. Hotchkiss identified a need to focus efforts and prioritize investment towards critical infrastructure, vulnerable populations, high-energy-poverty areas, hospitals, and wastewater treatment facilities. Lee emphasized the role that policy plays in ensuring equity and access, especially for low-income and marginalized communities. Panelists agreed that policy can establish incentive programs, rebates, market structures, and other mechanisms essential to advancing grid resilience upgrades. Choi explained that SoCal Edison is providing no-cost backup diesel generators, solar panels, and batteries to income-qualified customers, especially for those who rely on medical equipment or inhabit a high-fire-risk area, for emergency and outage events and for essential services like pharmacies, grocery stores, and gas stations. Choi noted the importance of conducting a holistic investigation into not only zero-emission electricity, but also innovations in energy efficient buildings and the transportation sector. Bazilian emphasized the role of forest management, urban planning, and land-use strategy in bolstering net social good on top of technical grid resilience solutions. Panelists agreed that utilities must adopt a holistic approach to grid resilience; such an approach requires strong analytical capabilities, collaboration between stakeholders, and incremental improvements to grid infrastructure and operations.
Agenda
Opening remarks by
Kathy Baughman McLeod
Senior Vice President and Director, Adrienne Arsht-Rockefeller Foundation Resilience Center
Atlantic Council
A conversation with
Morgan Bazilian
Professor of Public Policy; Director of the Payne Institute
Colorado School of Mines
Caroline Choi
Senior Vice President, Corporate Affairs
Edison International and Southern California Edison
Eliza Hotchkiss
Senior Analyst & Technical Group Manager
National Renewable Energy Laboratory, Energy Security and Resilience Center
Audrey Lee
Board Member
Gridworks
Rich Sorkin
Co-Founder & Chief Executive Officer
Jupiter Intelligence
Moderated by
Margaret Jackson
Deputy Director for Climate & Advanced Energy, Global Energy Center
Atlantic Council
Learn more about the Global Energy Center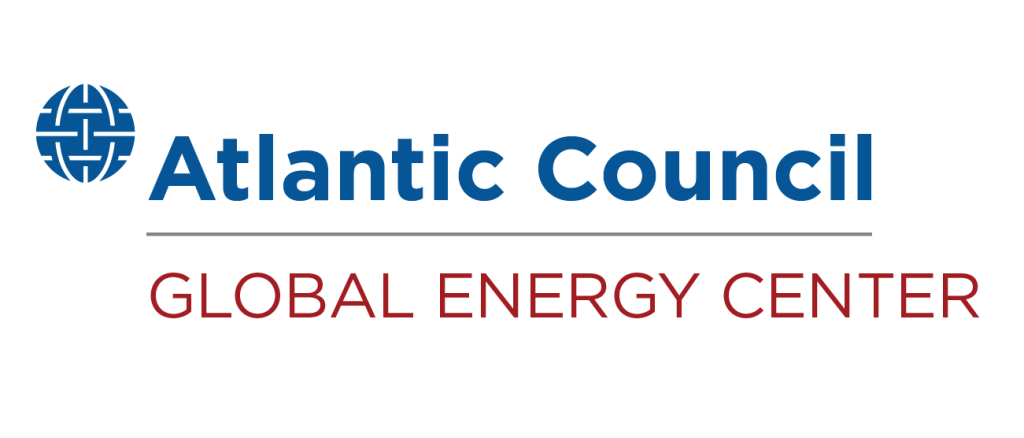 The Global Energy Center develops and promotes pragmatic and nonpartisan policy solutions designed to advance global energy security, enhance economic opportunity, and accelerate pathways to net-zero emissions.