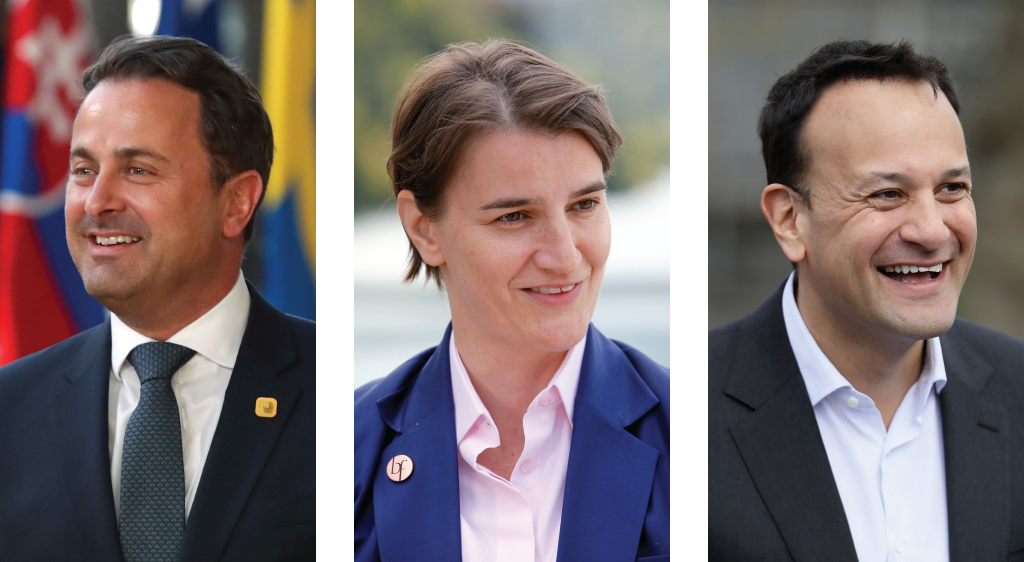 As the global community continues to grapple with COVID-19 (coronavirus), the Atlantic Council is open for business. Our business, meetings, and events, however, are occurring virtually. For more information, please read a statement from our President and CEO.
An #ACFrontPage event
Atlantic Council Front Page is our premier live ideas platform for global leaders to discuss the defining challenges of our time.
Together, the global community is navigating one of the most uncertain times in our history. In this moment of global disruption, we face the triple threats of a coronavirus pandemic, a struggling international economy, and systemic societal injustice. Much work needs to be done to navigate these challenges, including an active campaign for a more equal and just society. Few leaders have been at the forefront of navigating these global challenges while overcoming the binds of inequality, particularly as part of the LGBTI community. In celebration of Pride Month, this #ACFrontPage features three leaders whose critical contributions to society can serve as a roadmap for the transatlantic community.
Please join us on June 30, 2020, for a special discussion with Prime Minister Xavier Bettel of Luxembourg, Prime Minister Ana Brnabić of Serbia, and Tánaiste Leo Varadkar of Ireland on their response to the COVID-19 crisis, the state of the transatlantic relationship, their outlook on LGBTI equality, and the injustices seen around the world. This event will also highlight these leaders as pioneers for the LGBTI community.
This live show is part of the #ACFrontpage event series, a new ideas platform spotlighting global leaders who are championing constructive solutions to global challenges. In order to participate in the program, please register using the button above. After registering, you will receive a confirmation email with information on how to join. To participate in the Q&A, please use the hashtag #ACFrontPage.
The live online conversation will be held on Tuesday, June 30, 2020 from 12:00 p.m to 1:00 p.m. (EDT) via Zoom. In order to join the call, please register below. After registering, you will receive a confirmation email with information on how to join.
Opening remarks by
Frederick Kempe
President and CEO
Atlantic Council
Featuring
H.E. Xavier Bettel
Prime Minister of Luxembourg
H.E. Ana Brnabić
Prime Minister of Serbia
H.E. Leo Varadkar
Tánaiste and Minister for Enterprise, Trade & Employment of Ireland;
Former Taoiseach of Ireland
Moderated by
Damon Wilson
Executive Vice President
Atlantic Council
Closing remarks by
Vicente Garcia
Director of Events & Special Initiatives
Atlantic Council
Related experts