As the global community continues to grapple with the coronavirus (COVID-19), the Atlantic Council is open for business. Our business, meetings, and events, however, are occurring virtually. For more information, please read an update from our President and CEO.
Please join the Atlantic Council Global Energy Center on Thursday, April 8, from 8:30 a.m. – 9:30 a.m. EDT for a conversation with Dr. Sama Bilbao y León, Director General of the World Nuclear Association; Arun Khuttan, COP26 Project Lead for the United Kingdom's NextGen Nuclear Industry Council; William Magwood, Director General of the OECD's Nuclear Energy Agency; and Dr. John C. Wagner, Director of Idaho National Laboratory, on the role of nuclear energy in meeting climate goals ahead of the United States' Leaders' Climate Summit in April.
This event will be the first in the Atlantic Council "Raising Ambitions" events series, which focuses on the higher climate ambitions that the Biden Administration hopes to realize at home and abroad. It will evaluate key technologies critical to helping reach these goals, emphasize sectoral approaches to decarbonization, and highlight countries increasing their commitments to climate action. The aim is to build momentum in advance of the summit and encourage increased ambition from public and private sector actors.
In this moderated discussion, global leaders in the nuclear industry will discuss the imperative of using new and existing nuclear technologies to meet climate goals. As the Biden Administration formalizes its efforts to scale up new climate-focused research and development, fresh perspectives from young leaders, in addition to established nuclear technology and policy experts, will become all the more important in building a holistic and comprehensive approach to climate action.
Agenda
A conversation with
Dr. Sama Bilbao y León
Director General
World Nuclear Association
Arun Khuttan
Project Lead for COP26
NextGen Nuclear Industry Council
William D. Magwood, IV
Director General, Nuclear Energy Agency
Organization for Economic Cooperation and Development
Dr. John C. Wagner
Director
Idaho National Laboratory
Moderated by
Dr. Jennifer T. Gordon
Managing Editor and Senior Fellow, Global Energy Center
Atlantic Council
Related content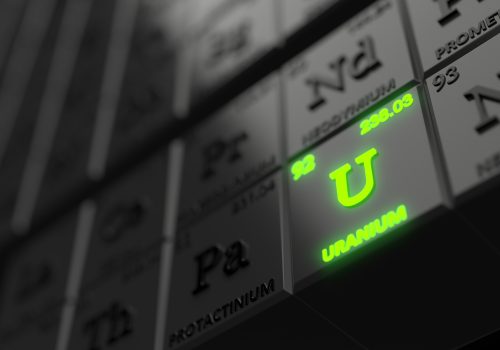 Fri, Feb 19, 2021
Lack of a long-term, reliable source of high-assay low-enriched uranium (HALEU) fuel represents a critical risk to the deployment of advanced reactors, which could be a key source of carbon-free electricity in the future. However, a HALEU fuel bank could resolve the conundrum facing advanced reactor developers and potential HALEU fuel suppliers by supporting the production of HALEU for advanced reactors and resolving the uncertainty faced by reactor developers and their potential customers and sources of financing.
EnergySource by Stephen S. Greene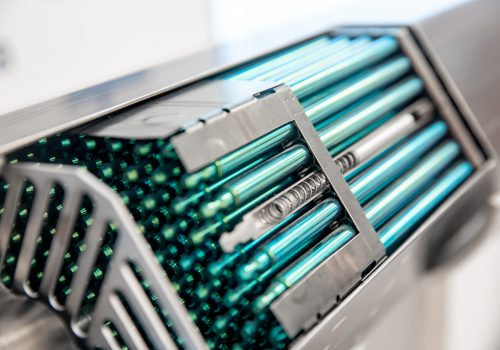 Fri, Feb 12, 2021
Over the past five years, the United States has made meaningful progress in the development of advanced nuclear reactor designs critical to keeping the country on the cutting edge of nuclear technology. These positive trends signal a growing need for the Department of Energy to address a key challenge that many reactor developers face as they move toward deployment: the lack of a reliable source of high-assay low-enriched uranium fuel.
EnergySource by Ambassador Thomas Graham, Jr. and Admiral Richard Mies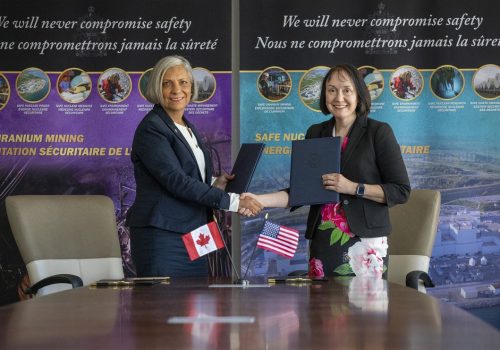 Thu, Jan 9, 2020
The United States and its allies in civil nuclear cooperation have struggled in recent years to compete against state-owned nuclear enterprise exports. Since nuclear energy agreements establish decades' long relationships between the vendor and purchasing countries, and the United States and its allies wish to export their high safety and nonproliferation standards along with technologies, it is vital that the United States regains its position of global leadership on nuclear energy exports. As Russia and China seek out third-party countries with demand for nuclear energy, can the United States and its allies determine how to cooperate on co-financing agreements and become greater than the sum of their parts?
Issue Brief by Jennifer T. Gordon
Subscribe to DirectCurrent
Sign up for the Global Energy Center newsletter to stay up to date on the program's work.