On February 21, 2023, the Atlantic Council IN TURKEY hosted a roundtable in Washington on Turkish foreign policy in the Middle East and North Africa. The roundtable, moderated by Atlantic Council IN TURKEY Senior Director Defne Arslan, featured Turkish Ministry of Foreign Affairs Director General for Middle East and North Africa Ambassador Can Dizdar.

Over the past two years, Turkey's foreign policy in the Middle East has significantly evolved as the country has progressed towards normalizing relations with several key regional countries including Israel, the United Arab Emirates, Saudi Arabia and Egypt.
The roundtable covered Turkey's perspective and policy on regional issues ranging from Libya to Israel-Palestine, Syria and relations with the Gulf.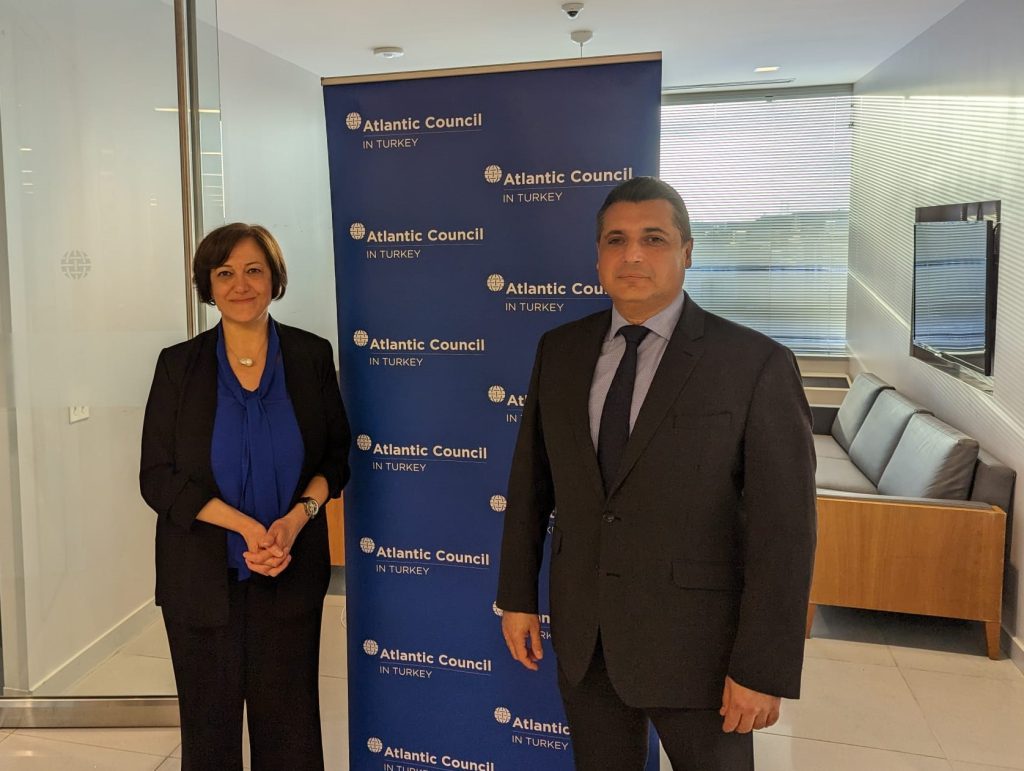 The Atlantic Council in Turkey aims to promote dialogue and strengthen transatlantic engagement with the region through research, programming and high-level discussion forums to address critical issues around energy, economics, migration, and security.