On behalf of the Africa Center at the Atlantic Council and the SEED Project, we invite you to register now and join us for this timely event on  Friday, March 4th, from 15:00h – 18:30h, Dakar local time, (10:00 a.m. – 1:30 p.m. ET).
The Sports Business Forum is a major part of the Africa Creative Industries Program led by the Atlantic Council's Africa Center. This speaks to the interests of African leaders and investors to attract investment and grow the sports value-chain including in education/training, infrastructure, hospitality, merchandising, diplomacy, and content/media. To accelerate this development, there needs to be a more visible campaign to assess, highlight, and disseminate the business/commercial, diplomatic, and communications benefits of sports. A recent survey by the African Sports Creative Institute found that a vast majority of industry stakeholders noted the sector as "underdeveloped" with key deficits in data, stakeholder communication, public strategy, and effective outreach to private investors. Accordingly, solidifying the business of sports in Africa will take a collective policy effort that goes beyond one league, sport, or sub region.
Please find the Sports Business Forum agenda below. The event is to be held at the Museum of Black Civilizations in Dakar, Senegal on Friday, March 4th, from 3:00pm – 6:30pm. Proof of vaccinations or a negative test will be mandatory. Registration for the forum is non transferable, and attire strictly business casual. We look forward to welcoming you to Dakar in person. Please review the COVID-19 protocols below.
EN FRANÇAIS
Le Sports Business Forum est au coeur du Programme relatif aux industries créatives africaines, un pilier central de la feuille de route du département Afrique d'Atlantic Council. Notre objectif est d'amener les investisseurs à soutenir l'émergence d'une industrie du sport en Afrique afin que les talents africains n'aient plus à quitter leur pays pour réussir et créer les conditions d'un marché économique dynamique. Cet évènement aura lieu au Musée des Civilisations noires à Dakar à 15h.
Africa Center et SEED Project vous invitent à vous inscrire dès maintenant et à rejoindre l'évènement au Musée des Civilisations noires vendredi 4 mars de 15h à 18h30, heure de Dakar.
Le Sports Business Forum est au coeur du Programme relatif aux industries créatives, un pilier central de la feuille de route du département Afrique d'Atlantic Council. Il encourage les décideurs africains et les bailleurs internationaux à investir notamment dans l'économie prometteuse du sport en Afrique, en particulier dans le système éducatif et de formation, le marketing sportif, les infrastructures et les contenus numériques. Pour accélérer le développement de ce secteur, il est impératif de promouvoir un plaidoyer beaucoup plus visible, d'évaluer et d'encourager les bénéfices du sport en mobilisant les outils diplomatiques, économiques, commerciaux et renouveler la communication. Une étude recente conduite par the African Sports Creative Institute a révélé qu'une grande majorité des investisseurs considèrent le marché africain du sport "sous-développé" avec des déficits principalement observables en matière de données, de communication, de gouvernance et de mobilisation du secteur privé. De fait, la stimulation d'un environnement favorable au business du sport en Afrique nécessitera un effort collectif qui va bien au-delà d'une ligue, d'une discipline ou d'une sous-région.
Veuillez trouver ci-dessous le programme du Sports Business Forum. L'évènement aura lieu au Musée des Civilisations noires de Dakar vendredi 4 mars entre 14h et 18h30. Cette invitation est strictement personnelle et n'est pas transférable. Tenue de ville requise. Une carte de vaccination sera demandée pour accéder au lieu. Dans l'attente de vous recevoir, veuillez prendre connaissance du protocole sanitaire covid ci-dessous.
Please note Eastern Time and Dakar local time are both listed. All sessions take place in the Musée des Civilisations Noires.
10:00 – 10:25 a.m. ET / 15:00 – 15:25 GMT
OPENING SESSION
H.E. Matar Ba, Minister of Sports, Senegal
H.E. Mia Mottley, Prime Minister, Barbados
Frederick Kempe, President & CEO, Atlantic Council
Mark Tatum, COO, NBA

PRESENTATION OF SPORTS MARKET STUDY
Abdou Diop, Managing Director, Mazars
10:25 – 10:30 a.m. ET / 15:25 – 15:30 GMT
10:30 – 11:00 a.m. ET / 15:30 – 16:00 GMT
PANEL 1: YOUTH PARTICIPATION, DREAMS, EMPOWERMENT, AND EXPECTATIONS
Cheikh Dieng, Former student-athlete, SEED Project
Bigué Ndiaye, Former student-athlete, SEED Project
Seydou Bocar Seck, Student athlete, Diambars
Amar Haidara, Student athlete, Diambars

MODERATOR
Amb. Rama Yade, Senior Director, Africa Center, Atlantic Council
FIRESIDE CHAT
Amadou Gallo Fall, Founder, SEED Project
Benny Bonsu, Director of Daily Content for the International Olympic Committee and Ambassador for the Global First Ladies Alliance
11:00 – 11:10 a.m. ET / 16:00 – 16:10 GMT
11:10 – 11:40 a.m. ET / 16:10 – 16:40 GMT
PANEL 2: INVESTMENT OPPORTUNITIES & INFRASTRUCTURE DEVELOPMENT
Dr. Djibril Diallo, President African Renaissance and Diaspora, Fmr Director UN-NY Office
Deffa Watt Sarr, Director of Development, ASPT
Moustapha Sow, Founder, SF Capital SA
Madani M Tall, Founder, MMT Advisory & Strategy

MODERATOR
Aubrey Hruby, Senior Fellow, Africa Center, Atlantic Council
SPEAKER REMARKS
Pape Mahawa Diouf, CEO, Agence sénégalaise de promotion du tourisme
11:40 – 11:45 a.m. ET / 16:40 – 16:45 GMT
11:45 – 12:00 p.m. ET / 16:45 – 17:00 GMT
SPEAKER REMARKS
Aboubacar Beye, CEO, Port Autonome de Dakar
12:00 p.m. – 12:05 p.m. ET / 17:00 – 17:05 GMT
12:05 – 12:35 p.m. ET / 17:05 – 17:35 GMT
PANEL 3: SUSTAINABLE DEVELOPMENT THROUGH SPORTS
Clarisse Machanguana, Former WNBA player, Founder, C. Machanguana Foundation
Kingsley Pungong, CEO, Rainbow Sports Global
Saer Seck, Founder, Institute Diambars
Victor Williams, CEO, NBA Africa
Sophie Derudder, Deputy Country Director, AFD Senegal

MODERATOR
Maggie Mutesi, Senior Business Journalist, BBC Africa
SPEAKER REMARKS
Dikembe Mutombo, CEO, The Dikembe Mutombo Foundation; NBA Global Ambassador
12:35 – 12:40 p.m. ET / 17:35 – 17:40 GMT
12:40 – 1:10 p.m. ET / 17:40 – 18:10 GMT
PANEL 4: THE AFRICAN CULTURAL REVOLUTION & SPORTS
Gbemisola Abudu, Vice President & Country Head of Nigeria, NBA Africa
H.E. Jacques Andau, Former Minister of Cote d'Ivoire 
Samba Bathily, CEO & Founder, ADS Group
Melvin Foote, CEO, Constituency for Africa

MODERATOR
Benny Bonsu, Director of Daily Content, The International Olympic Committee; Ambassador, Global First Ladies Alliance
CLOSING SESSION
Joseph Lopez, President, SEED Project
Victor Williams, CEO, NBA Africa 
Charles D. Smith, Partner, Fierce Inc, Former Athlete, NBA 
El Hadj Diouf, Former professional football player, double African Golden Ball, Goodwill Ambassador and Special Advisor to H.E.M. President Sall
H.E. Abdoulaye Sow, Minister of Urbanism, Senegal
1:10 – 1:25 p.m. ET / 18:10 – 18:25 GMT
1:25 – 1:30 p.m. ET / 18:25 – 18:30 GMT
MUSIC PERFORMANCE
Dieyla Gueye, Music artist
Please review Senegal's COVID-19 Entry Restrictions when planning your trip. The Africa Center are closely following COVID developments and are taking every precaution to help ensure the health and safety of all participants. We are limiting the total number of attendees at the Sports Business Forum for safety reasons. We kindly ask that all Forum attendees:
Provide proof of full vaccination OR provide proof of a negative COVID test conducted on or after March 1st.
Either Antigen or PCR test is acceptable.
Wear a mask while indoors at the Sports Business Forum, unless you are giving remarks, eating, or drinking. Apply all necessary measures of personal safety including keeping a safe distance.
Accommodations
Organizers will not provide hotel accommodation for participants.
Conference language
The conference will be conducted in English. Simultaneous interpretation will not be available.
Contact
For assistance or additional information, please contact ahaylor@atlanticcouncil.org or tjunius@atlanticcouncil.org.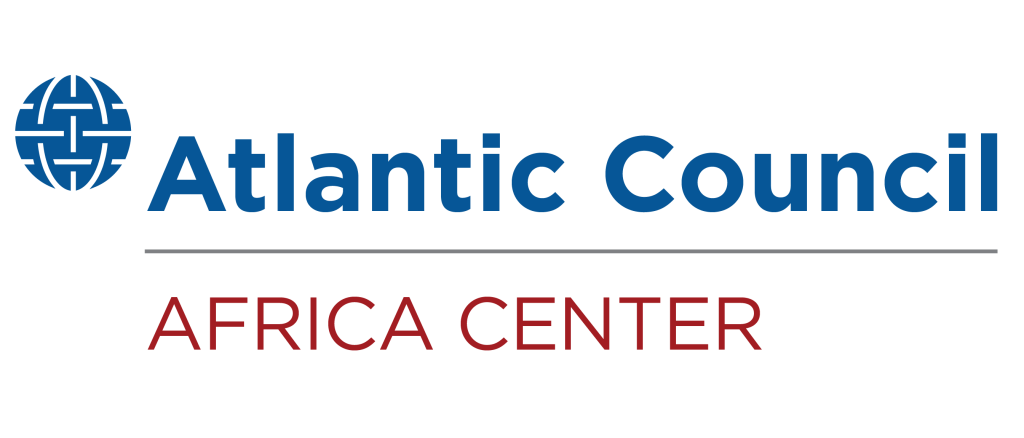 The Africa Center works to promote dynamic geopolitical partnerships with African states and to redirect US and European policy priorities toward strengthening security and bolstering economic growth and prosperity on the continent.
IN PARTNERSHIP WITH