Africa's geopolitical role is transforming in this very moment; its power to impact global events is expanding, while relations with Africa are now on the agenda of countries like the United States and Russia, years after China (now Africa's largest trading partner) expanded its Silk Road across the continent.
On Wednesday, August 23, top think tank experts discussed this transformation, pulling insight from recent and upcoming events including the BRICS Summit (Brazil, Russia, India, China, South Africa) summit, the African Growth and Opportunity Act (AGOA) Forum, and the recent coup in Niger.
The hour-long conversation was introduced and moderated by Robbie Gramer, national security reporter at Foreign Policy. The discussion featured four experts:
Oge Onubogu, Director of the Africa Program at the Wilson Center
Landry Signé, Senior Fellow, Global Economy and Development at the Africa Growth Initiative of the Brookings Institution
Zainab Usman, Senior Fellow and Director, Africa Program at the Carnegie Endowment for International Peace
Rama Yade, Senior Director of the Atlantic Council's Africa Center
As Africa's role evolves, so too does BRICS
Usman noted that the criteria for new members will be clearer by the end of this conference. She encouraged the public not to be distracted by discourse on a unified BRICS currency, which she said is not feasible in the immediate term. Instead, she said the public should focus on more important developments, particularly the use of BRICS member countries' currency in cross-border trade and transactions, which she said could provide a real alternative to the US dollar.
There is also unprecedented interest in joining BRICS, she noted, which demonstrates the growing importance of the bloc. She pointed out that twenty-three countries have formally indicated their interest in joining.
To Signé, BRICS is significant, as he argued that it offers more egalitarian partnerships and fewer conditionalities compared to Western and multilateral development institutions. BRICS also offers a larger focus on investment and trade and less on aid, he said. The summit takes place, he noted, at time when Africa is at the forefront of geopolitical challenges and opportunities.
Onubogu emphasized that beyond the rhetoric, the most important outcome will be seeing how the decisions made at the summit will affect the everyday economic and social situation of Africa and Africans above other considerations. She said BRICS should be viewed as an additional platform where a broader coalition of countries can have their voices represented instead of as a tool to challenge the West. To Onubogu, there is a danger in being sucked into different ideologies. At the same time, she said, there is a realization by Africans that they do not want to be pulled into a great power competition.
Yade argued that Africa's role is currently fairly limited in BRICS (with South Africa as the only African member in the group and the smallest economy among the five members). She said that it is important for African countries to step up and promote their own visions and interests instead of being "dragged into a new Cold War." Because of Russia's geopolitical ambitions being part of BRICS, she said, is not about ideology for Africa. Rather, according to Yade, Africa is focusing on its business goals and development needs, particularly regarding health and education.
What the coup in Niger reveals
Onubogu linked events in Niger and West Africa to a lack of attention from elected officials and the international community to the needs of African people. She emphasized the importance of citizens' voices and public opinion.
Signé shared that according to an Afrobarometer survey, Africans want democracy, as well as accountable and effective governance. He believes that what is happening in West Africa is the result of African leaders falling short on providing these.
Usman emphasized that the recent events in Niger and the Sahel point to "serious governance challenges" and highlight the need for France and the United States to rethink their approaches to engaging with the region.
AGOA and US-Africa relations
On the topic of AGOA, Signé argued that the agreement should be renewed and made continental. He said that the sanctions mechanisms should target leaders instead of countries and their citizens. He also stated that the United States should invest more in industrial development as part of the agreement.
Usman discussed AGOA's crucial role in how the United States could reimagine its relationship with Africa. She argued that it is necessary to approach the agreement in a way that is more aligned with how the African continent has evolved since the act's creation. She said this involved including new sectors in the discussions and for African countries to clearly express their expectations for the agreement.
Sakina Traoré is a 2023 Mandela Washington fellow at the Atlantic Council's Africa Center.
Sibi Nyaoga is a young global professional at the Atlantic Council's Africa Center.
The Africa Center is bringing together leading African experts in Washington for a timely conversation examining Africa's growing role on the geopolitical landscape, its increased agency in impacting global events, and the future of US-Africa relations in light of these advances. This event takes place against the backdrop of South Africa playing host to the BRICS Summit and the 2023 African Growth and Opportunity Act (AGOA) Forum and on the doorstep of the United Nations General Assembly Meetings in September in New York.
From the war in Ukraine to recent events in Niger, attention to the continent is only growing. Given the recent Russia-Africa Summit, and last year's US-Africa Leaders Summit, it is clear that African nations are playing an ever-increasing role in global affairs. What does this mean for the continent? And what role will Africa play in addressing a myriad of global challenges ranging from international financial infrastructure reform to climate change and food security?
Join us for a forum of top Africa-focused think tank experts on what the future holds for African foreign relations and global politics LIVE on Wednesday, August 23, at 1:30 p.m. ET.
Featuring
Oge Onubogu
Director, Africa Program
Wilson Center
Joseph Sany
Vice President, Africa Center
United States Institute of Peace
Landry Signé
Senior Fellow, Global Economy and Development, Africa Growth Initiative
Brookings
Zainab Usman
Senior Fellow and Director, Africa Program
Carnegie Endowment for International Peace
Amb. Rama Yade
Senior Director, Africa Center
Atlantic Council
Moderated by
Robbie Gramer
Reporter
Foreign Policy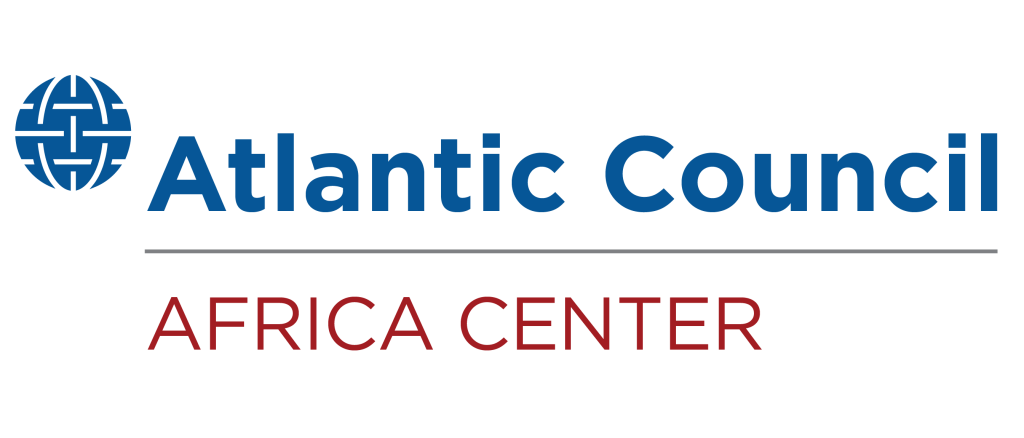 The Africa Center works to promote dynamic geopolitical partnerships with African states and to redirect US and European policy priorities toward strengthening security and bolstering economic growth and prosperity on the continent.