As the global community continues to grapple with the coronavirus (COVID-19), the Atlantic Council is open for business. Our business, meetings, and events, however, are occurring virtually. For more information, please read an update from our President and CEO.
The United States and the European Union have always been geopolitical allies and economic partners and competitors. But in recent years, the relationship between the transatlantic partners has come under more serious strain over trade disputes and divergent approaches to a host of global issues, from combatting climate change to the future of the Iran nuclear deal and tackling the Covid-19 pandemic. President Trump has previously gone as far as describing the European Union as a "foe" of the United States and many in Washington, DC, view Europe's relations with China critically amid growing geopolitical rivalry. US negotiations with a post-Brexit United Kingdom in parallel to EU-UK negotiations and a new push in Europe for greater strategic autonomy could spell more trouble for the transatlantic partnership in the months and years ahead.
At this public event, former US Ambassador to the European Union Anthony Luzzatto Gardner discusses the outlook for US-EU relations in light of recent developments and the upcoming US election with Atlantic Council Distinguished Fellow Frances Burwell. Ambassador Nicholas Burns, former Under Secretary of State for Political Affairs, will introduce the discussion.
In his recent book Stars with Stripes, Ambassador Gardner provides a look at how the US and the EU have worked together effectively on numerous core issues such as trade, the digital economy, climate change and more. Ambassador Gardner has dedicated more than twenty years of his career to US-European affairs, as a government official, lawyer, and investor. Prior to being sworn as US Ambassador to the EU on February 2014, he served as Director for European Affairs on the National Security Council in 1994-95. Ambassador Gardner was also Managing Director for six years at Palamon Capital Partners.
To join us for this important and timely conversation, please register using the form below. All registered participants will receive the call-in information for this virtual public event by e-mail.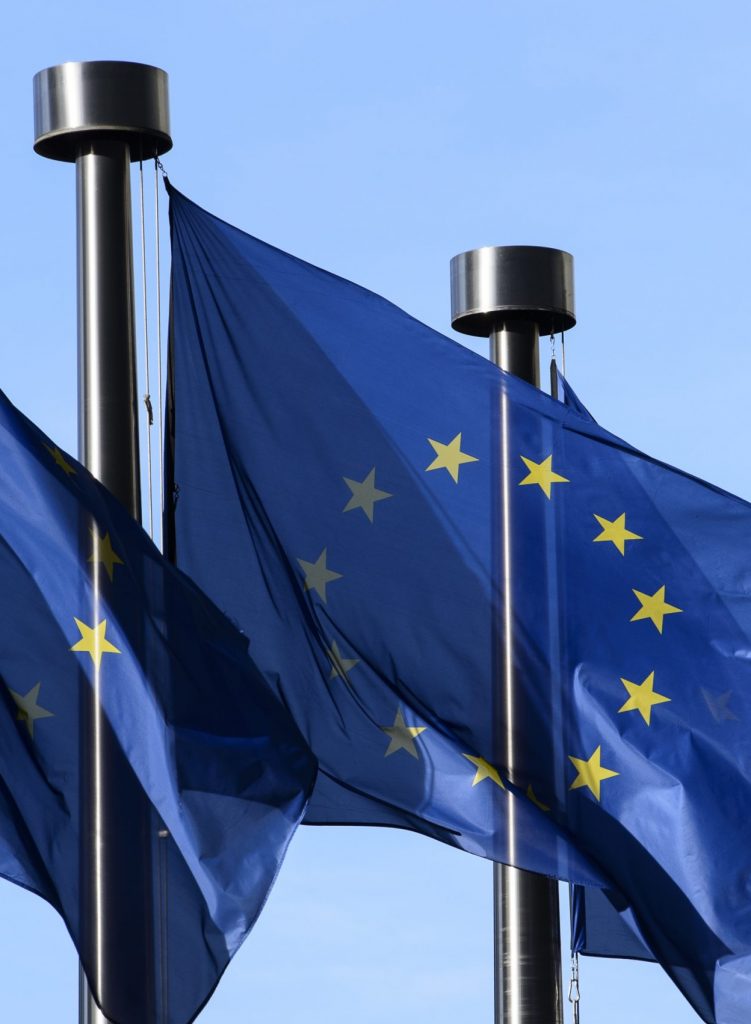 The only union of its kind
The European Union
Growing from its start as the European Coal and Steel Community, the European Union today has twenty-seven member states and is the only democratic, intergovernmental, supranational organization in the world. It has risen as a key actor and norm-setter in areas as diverse as trade, energy security, digital policy, and defense. In an era of great power competition, the United States has a national interest in the EU reinvigorating faith in the European project among Europeans and the rest of the world.