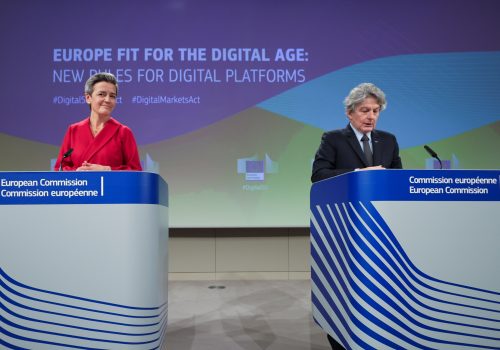 Fri, Dec 18, 2020
Without engagement, Europe and the United States are likely to continue their disparate approaches to the digital economy. The Biden administration must meet the challenge of building better US-EU cooperation on digital issues, for the sake of transatlantic security, prosperity, and shared values.
Issue Brief by Frances Burwell,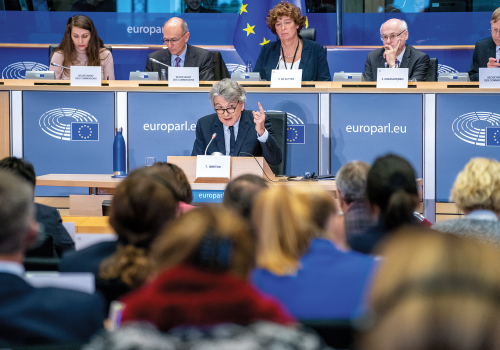 Mon, Jun 22, 2020
However the EU redefines sovereignty post-COVID-19—including technological or digital sovereignty—the impact will not be limited to Europe and European companies.
Issue Brief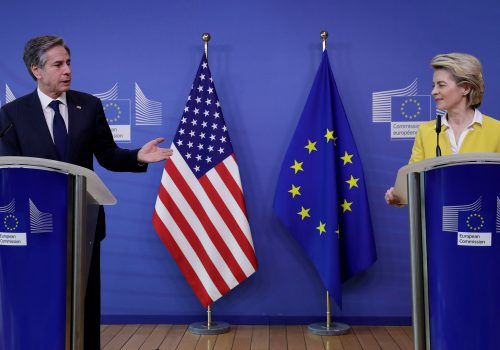 Wed, May 19, 2021
As the new Biden administration confronts its foreign policy priorities, it should not avoid the looming digital debate with its European allies. With the European Union serving as the leader in digital regulation, policy on the digital space is by no means aligned between US and European policymakers. From digital taxation to data storage and privacy rights, issues that will define the success or failure of transatlantic digital policy—with hundreds of billions of dollars on the line—remain unsettled.
In-Depth Research & Reports
Frances G. Burwell is a distinguished fellow at the Atlantic Council and a senior director at McLarty Associates. Until January 2017, she served as vice president, European Union and Special Initiatives, at the Council. She has served as director of the Council's Program on Transatlantic Relations, and as interim director of the Global Business and Economics Program, and currently directs the Transatlantic Digital Marketplace Initiative. Her work focuses on the European Union and US-EU relations as well as a range of transatlantic economic, political, and defense issues. She is a member of the Advisory Board of Allied for Startups.
Her most recent report is Engaging Europe: A Transatlantic Digital Agenda for the Biden Administration. Among her other publications are: The European Union and the Search for Digital Sovereignty: Building "Fortress Europe" or Preparing for a New World? (co-authored); Making America First in the Digital Economy: The Case for Engaging Europe (2018); After Brexit: Alternate Forms of Brexit and their Implications (co-authored); Europe in 2022: Alternative Futures (co-authored with Mathew Burrows); A Transatlantic Approach to Europe's East: Relaunching the Eastern Partnership; Shoulder to Shoulder: Forging a Strategic US-EU Partnership; Rethinking the Russia Reset; and Transatlantic Leadership for a New Global Economy. She is also a frequent commentator on European politics and transatlantic relations, with interviews and op-eds appearing in the Huffington Post, Handelsblatt Global Edition, Financial Times, al-Jazeera, BBC, National Public Radio, CNBC, CCTV, among others.