As the global community continues to grapple with the coronavirus (COVID-19), the Atlantic Council is open for business. Our business, meetings, and events, however, are occurring virtually. For more information, please read an update from our President and CEO.
The spread of COVID-19 has further deepened Venezuela's ongoing humanitarian crisis and added more pressure to the country's already taxed health system. While a political stalemate continues, the urgency of vaccine access continues.
Venezuela was able to secure funds that allow access to approximately 11 million vaccines through the World Health Organization's COVAX Initiative, with Maduro announcing this past week a first shipment of 5 million doses due in July. While the country has received 2.7 million vaccines from Russia and China, the country's vaccine roll-out has been slow and lagging behind most countries in Latin America.
How can the US and the international community help Venezuela with its vaccination efforts? Why should such assistance be a priority even with Maduro in power? What role can civil society organizations play to ensure a more effective implementation of a national vaccination plan in Venezuela?
Join the Atlantic Council on Tuesday, June 8, 2021, from 2:30 to 3:30 p.m. (EDT) for a public, virtual discussion on how Venezuela can build an equitable and efficient national vaccination plan and the importance of doing so. This discussion will also mark the first public event featuring members of the Adrienne Arsht Latin America Center's Venezuela Working Group (VWG), which brings together Venezuelans and international practitioners to advance democratic stability.
The event will be held in English and Spanish with simultaneous translation.
Speakers
Updates on Venezuela's COVID-19 Humanitarian Situation
Dr. Julio Castro
Infectious Disease Advisor
Interim Government of Venezuela;
Head of Venezuela's Mesa Técnica for COVID-19 Vaccination
Ricardo Cusanno
President
Venezuelan Federation of Chambers of Commerce (FEDECAMARAS)
Dr. Ciro Ugarte
Director, Health Emergencies
Pan American Health Organization
Policy and Politics of Venezuela's National Vaccination Plan
Members of the Atlantic Council's Venezuela Working Group will provide perspectives on Venezuela's COVID-19 vaccination efforts
Carrie Filipetti
Executive Director,
Vandenberg Coalition;
Former Deputy Assistant Secretary for Cuba and Venezuela
US Department of State
Leopoldo Martínez
Founder and CEO,
Center for Democracy and Development in the Americas;
Former Deputy
Venezuela National Assembly
Miguel Pizarro
Presidential Commissioner to the United Nations and Humanitarian Aid
Interim Government of Venezuela
Moderators
Domingo Sadurni
Assistant Director, Adrienne Arsht Latin America Center
Atlantic Council
Diego Area
Associate Director, Adrienne Arsht Latin America Center
Atlantic Council
Welcome Remarks
Jason Marczak
Director, Adrienne Arsht Latin America Center
Atlantic Council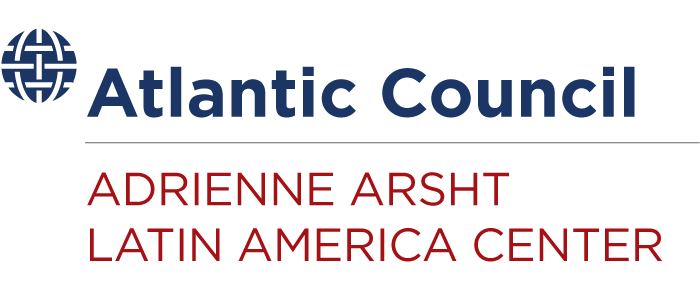 The Adrienne Arsht Latin America Center broadens understanding of regional transformations and delivers constructive, results-oriented solutions to inform how the public and private sectors can advance hemispheric prosperity.
Submit questions below