As the global community continues to grapple with the coronavirus (COVID-19), the Atlantic Council is open for business. Our business, meetings, and events, however, are occurring virtually. For more information, please read an update from our President and CEO.
Even with the effects of COVID-19 on Latin American and Caribbean economies, trade with China remains stable, with $136 billion in LAC to China exports and $160 billion in Chinese exports to the region.
But what might the future hold? Will the year 2035 look like a continuation of the trends seen today or might China emerge as the region's top commercial partner? And what might be the implications? Our forthcoming report, "China-LAC Trade: Four Scenarios in 2035," begins to answer to these questions that will shape Latin America and the Caribbean's trajectory and its relationship with the United States.
Join the Atlantic Council's Adrienne Arsht Latin America Center on Wednesday, May 12, 2021, from 9:00 a.m. to 10:00 a.m. (EDT) for a public, virtual discussion on what the future may hold for the commercial relationship between China and LAC over the next nearly fifteen years. Our forward-looking conversation bears implications for recovery plans at this critical moment.
Speakers
Tom Orlik
Chief Economist
Bloomberg
Dr. Tatiana Prazeres
Senior Fellow, University of International Business and Economics;
Co-author, "China-LAC Trade: Four Scenarios in 2035";
Former Secretary of Foreign Trade (2011-2013), Government of Brazil
Ambassador José Luis Bernal
Ambassador to China
Government of Mexico

Felipe Larraín
Member, Adrienne Arsht Latin America Center Advisory Council, Atlantic Council;
Former Minister of Finance (2010-2014; 2018-2019), Government of Chile
Katia Bouazza
Vice Chair
HSBC Banking Americas
Pepe Zhang
Associate Director, Adrienne Arsht Latin America Center, Atlantic Council;
Co-author, "China-LAC Trade: Four Scenarios in 2035"
Jason Marczak
Director, Adrienne Arsht Latin America Center
Atlantic Council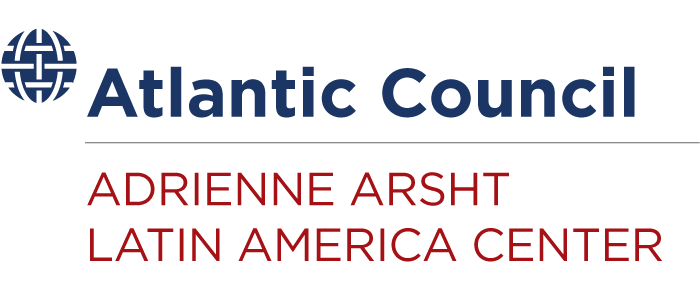 The Adrienne Arsht Latin America Center broadens understanding of regional transformations through high-impact work that shapes the conversation among policymakers, the business community, and civil society. The Center focuses on Latin America's strategic role in a global context with a priority on pressing political, economic, and social issues that will define the trajectory of the region now and in the years ahead. Select lines of programming include: Venezuela's crisis; Mexico-US and global ties; China in Latin America; Colombia's future; a changing Brazil; Central America's trajectory; Caribbean development; commercial patterns shifts; energy resources; and disinformation.