Deputy Director (SIEW); External Relations Department, Energy Planning and Development Division, Energy Market Authority of Singapore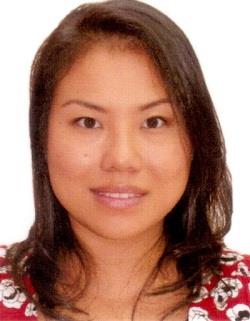 Ms Desiree Tung is Deputy Director (SIEW) of the External Relations Department at the Energy Market Authority of Singapore (EMA). The EMA is a statutory board under the Ministry of Trade and Industry. Our main goals are to ensure a reliable and secure energy supply, promote effective competition in the energy market and develop a dynamic energy sector in Singapore.
To establish Singapore as an energy thought leader, she oversees the EMA's annual flagship energy event, the Singapore International Energy Week (SIEW) which features a comprehensive schedule of high-level conferences, exhibitions, and meetings. Prior to her current appointment, Ms Tung has held senior positions leading strategic planning, business development and communications across a variety of industry sectors. She has lived and worked in 7 countries including the US, UAE, UK and Sweden.
Ms Tung holds a BA (Hons) in English Studies and Publishing from Oxford Brookes University. She is married with two children.
Subscribe to our newsletter
Sign up to receive our weekly DirectCurrent newsletter to stay up to date on the program's work.