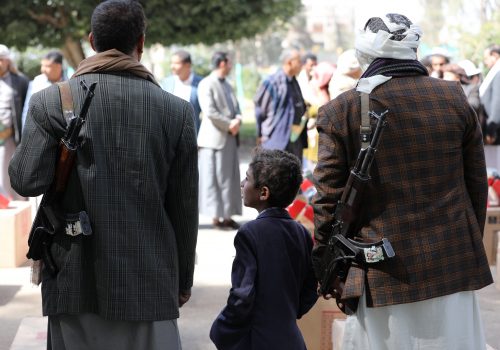 Tue, Feb 23, 2021
The appointment of Ambassador Tim Lenderking as US Special Envoy to Yemen is the right step towards streamlining United States' efforts internally and externally with allies to end the war, address its humanitarian impact, and avert the looming famine.
MENASource by Khaled H. Alyemany,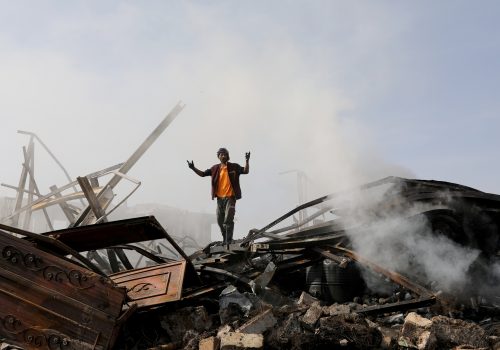 Fri, Dec 18, 2020
If President-elect Joe Biden commits to putting an end to the war in Yemen, he can prevent Yemen from falling into the hands of warlords and Iran's proxy network—namely the Houthis and Lebanese Hezbollah—as well as other terrorist groups like al-Qaeda in the Arabian Peninsula and ISIS.
MENASource by Khaled H. Alyemany,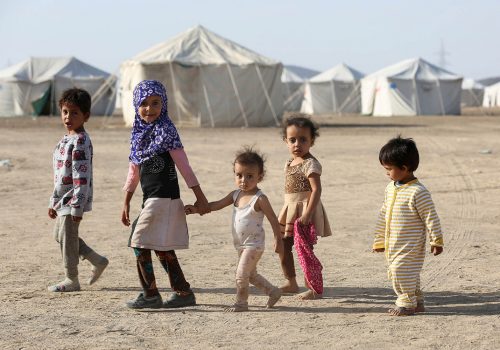 Thu, Sep 17, 2020
After six years of war in Yemen, it looks like the world's worst humanitarian crisis is being forgotten and treated with indifference. The international community is overstretched with many crises, and Yemen seems far from the highest priority.
MENASource by Khaled H. Alyemany,
Ambassador Khaled H. Alyemany is a nonresident senior fellow with the Atlantic Council's Scowcroft Middle East Security Initiative.
Alyemany previously served as foreign minister of Yemen from 2018 to 2019, after holding the position of deputy foreign minister from 2016. Alyemany was Yemen's permanent representative to the United Nations from 2015 to 2016. Prior to his appointment, Alyemany was deputy permanent representative of Yemen to the UN from July 2013 to December 2014.
Alyemany began his diplomatic career in Yemen's Foreign Affairs Ministry in 1991, and through 2013, he held several positions, including overseas. He served as director at the Foreign Minister's Office from January to June 2013 and deputy director in 2009 and from 2011 to 2012. As chief negotiator at Yemen's Permanent Mission to the UN in New York from 2009 to 2010 during Yemen's chairmanship of the Group of Seventy-Seven (G77) developing countries and China, Alyemany negotiated the outcome document of the Millennium Development Goals review conference in 2010.
Alyemany was previously deputy chief of mission at Yemen's embassy in London from 2005 to 2009, and an expert, assistant, and private secretary at the Foreign Minister's Office from 2003 to 2005. Prior to that, he was a political and press officer at Yemen's embassy in Kuala Lumpur, Malaysia, from 2000 to 2003. From 1995 to 1997, he was an expert in the Foreign Minister's Office overseeing Yemeni-African relations. From 1991 to 1994, he worked in the Department of Press and Information at the Yemeni Ministry for Foreign Affairs and was an editor of the ministry's private publications.
Alyemany holds a master's degree from the University of Havana, Cuba. He is also the author of a number of publications, including Diaries of a Diplomat in New York, published in Yemen in 2012. He is married with three sons.