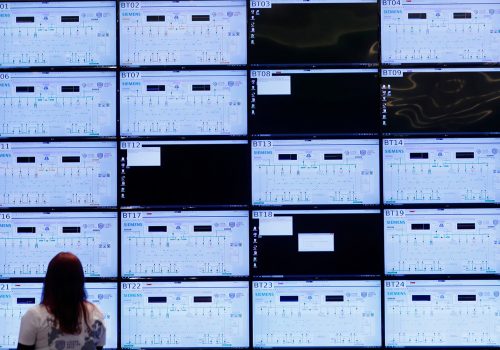 Wed, Dec 9, 2020
Today, NATO's security is threatened by Russia's and China's continuous cyberattacks on the Alliance and its members. To accomplish its mission of deterrence and defense, NATO needs to implement a strategy of proactive, continuous responses to China and Russia in cyberspace, where great power competition is playing out in real time.
New Atlanticist by Franklin D. Kramer, Lauren Speranza, and Conor Rodihan

Wed, Oct 14, 2020
NATO allies, led by the United States, must cooperate in securing national 5G communications systems in Europe and beyond against malign Chinese influence.
NATO 20/2020 by The Hon. Ruben Gallego and The Hon. Vicky Hartzler

Wed, Oct 14, 2020
NATO needs a fourth core task to protect allied populations from nontraditional threats like COVID and climate change.
NATO 20/2020 by Jim Townsend and Anca Agachi