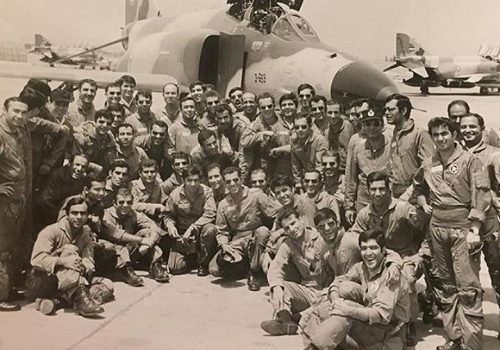 Wed, Sep 23, 2020
In the case of the Iranian armed forces, one must speak of months of prosecution, summary executions, and an almost complete breakdown of the chain of command following the 1979 revolution. Yet, despite all odds, the Artesh chose to fight bravely when the Iraqi army invaded Iran on September 20, 1980.
IranSource by Sina Azodi,
Sina Azodi is a PhD candidate in International Affairs at University of South Florida. His research interests include international security, nuclear non-proliferation, and US-Iranian relations. Sina previously worked as a Research Assistant at Princeton University's Program on Science and Global Security and Woodrow Wilson International Center for Scholars. Sina is also a visiting scholar at the George Washington University's Institute for Middle East Studies. He is a frequent commentator on both English and Persian speaking media, including BBC Persian service, Sky News, Al-Jazeera, TRT World and i24. Sina's analysis has appeared on Columbia University's Journal of International Affairs, National Interest, Lobe Log, Center for Strategic and International Studies, and the Middle East Institute, and has been quoted by the New York Times, Newsweek and Forbes. Sina earned his BA and MA in International Affairs from the Elliott School of International Affairs, George Washington University.