As unrest over the Iraqi government's failure to provide essential services grips southern Iraq, the Rafik Hariri Center for the Middle East is offering insight and analysis beyond the headlines. In a new issue brief, Beyond Security: Stabilization, Governance, and Socioeconomic Challenges in Iraq, Dr. Harith Hasan explores the ways in which economic and social issues play into Iraq's instability and the genesis of violent conflict. In addition to Iraq's flailing economy and demographic boom, the author highlights growing disillusionment with the political system, demonstrated by the low turnout in Iraq's contested May 2018 election. Lack of political participation risks widening the gap between ruling elites and public demands, which could ultimately lead to further radicalization and conflict.
In order to avoid such an outcome, the author identifies major issues central to the reform of Iraq's political economy and governance. Dr. Hasan argues that the Iraqi government should develop a new strategy to fight radicalization that takes into account the underlying socioeconomic conditions such as the rise of unemployment, decline of state resources, increasing inequality, poor governance and weak institutions, and rapid demographic growth.
To achieve this, the author argues that the Iraqi government will need to revive the state's role as the main agent of development while simultaneously pursuing liberalization and tackling corruption. He encourages greater state investment in renewable energy as a means of job creation and reducing oil dependency, as well as other creative approaches to Iraq's socioeconomic challenges.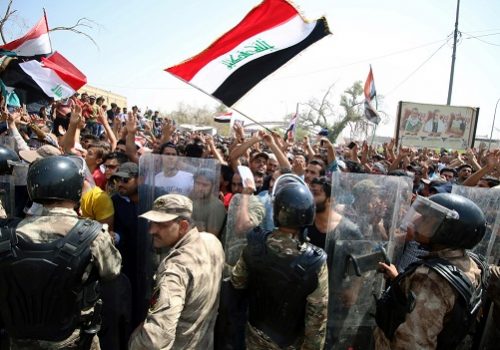 Fri, Jul 20, 2018
As most headlines continue to focus on US President Donald Trump's recent meeting with Russia's President Vladimir Putin and fallout from the NATO summit, Iraq is witnessing some of the largest and most prolonged protests in years. The protests began last week, triggered by water and electricity shortages, unemployment, and government corruption. Despite the growing […]
MENASource by Emily Burchfield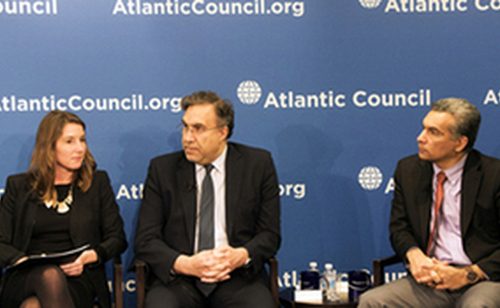 Tue, Feb 13, 2018
On February 13, 2018, the Atlantic Council's Global Energy Center and the Rafik Hariri Center for the Middle East held a panel discussion on Iraq's energy potential. Ambassador Richard L. Morningstar, chairman and founding director of the Council's Global Energy Center, gave opening remarks. Ambassador Frederic C. Hof, the director of the Hariri Center, moderated […]
Event Recap by Rafik Hariri Center for the Middle East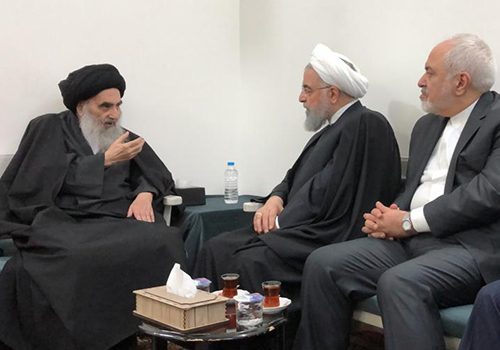 Mon, Jul 15, 2019
As Iraq's Grand Ayatollah Ali Sistani and Iran's Ayatollah Ali Khamenei age, the international community of Shia Muslims faces a looming void in religious and political leadership.
Issue Brief by Abbas Kadhim and Barbara Slavin