Geographic proximity and shared religion, specifically Shia Islam, give Iran deep influence in Iraq, as shown in a new Atlantic Council issue brief entitled Iran in Iraq, by American Enterprise Institute resident scholar Kenneth M. Pollack. Despite advantages in geography and demography, Pollack argues that Iranian influence in Iraq is not insurmountable. The United States should therefore seek to implement policies that strengthen Iraq's government and unify its people in order to keep Iran at bay.
Mon, Oct 2, 2017
Understanding what drives Iran's regional policies is crucial to confronting its challenges. In her new paper, entitled The Roots and Evolution of Iran's Regional Strategy, Suzanne Maloney, deputy director of foreign policy and senior fellow for Middle East policy at the Brookings Institution, explores how the Islamic Republic operates throughout the Middle East, and the […]
Issue Brief by Suzanne Maloney
Tue, Oct 10, 2017
In their new paper, entitled US Strategy Options for Iran's Regional Challenge, Kenneth M. Pollack, resident scholar at the American Enterprise Institute, and Bilal Y. Saab, senior fellow and director for defense and security at the Middle East Institute, present five alternative strategies that the United States could pursue to limit Iran's destabilizing activities. After […]
Report by Kenneth M. Pollack and Bilal Y. Saab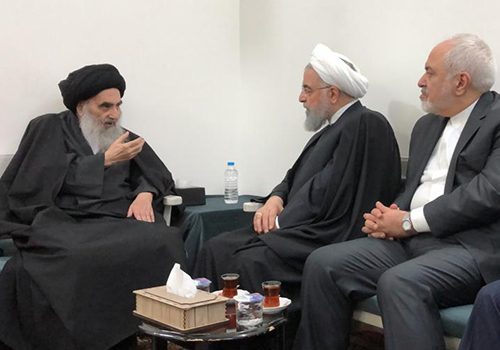 Mon, Jul 15, 2019
As Iraq's Grand Ayatollah Ali Sistani and Iran's Ayatollah Ali Khamenei age, the international community of Shia Muslims faces a looming void in religious and political leadership.
Issue Brief by Abbas Kadhim and Barbara Slavin