Due to proximity and historical ties, no other country is as well placed as Iran to play a dominant role in Afghan society, as Middle East Institute senior fellow Alex Vatanka shows in his new paper, Iran's Bottom Line in Afghanistan.
However, Tehran is focused on short-term tactical gains at the expense of a sustainable, holistic strategy, reflected in its use of Shia Afghans as a proxy elsewhere in the region, and it is generating concern in Kabul about rising sectarian tensions in Afghanistan.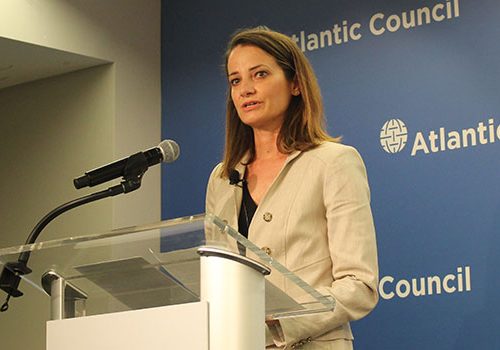 Mon, Jun 3, 2019
Russia's support for Bashar al-Assad's regime in Syria is just the beginning of Moscow's designs on the wider Middle East, Kathryn Wheelbarger, acting US assistant secretary of defense for international security affairs, warned on May 30.
New Atlanticist by David A. Wemer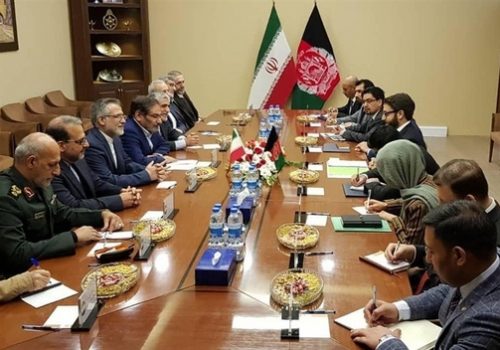 Wed, Jan 30, 2019
Progress has been reported in peace talks between US envoy Zalmay Khalilzad and the Taliban, but without the participation of the Afghan government, it seems premature to assume that an agreement will be reached soon. Could Iran play a constructive role in achieving an end to America's longest war? Despite their lack of diplomatic relations and enduring hostility, […]
IranSource by Fatemeh Aman
Thu, Sep 14, 2017
Revolution Unveiled: A Closer Look at Iran's Presence and Influence in the Middle East, by Phillip Smyth, Tim Michetti, and Owen Daniels, pieces together snapshots of Iran's influence in the region using photographic analysis, geolocation, social media monitoring, and other methods. Through four case studies, this report systematically examines new or lesser-known methods Iran employs […]
Report by Phillip Smyth, Tim Michetti, and Owen Daniels