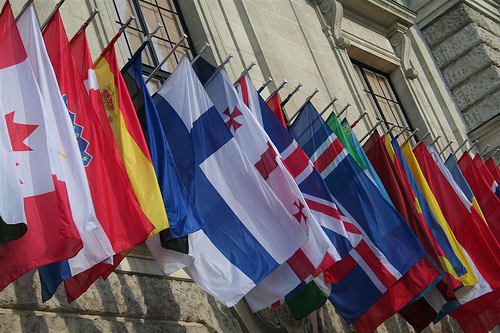 Former Under Secretary of State for Political Affairs and Atlantic Council Board Director Marc Grossman encourages the Obama Administration to view the bureaucratic challenge of managing the upcoming NATO, U.S.-EU and OSCE summits as an opportunity to create a more coherent, strategic transatlantic relationship that maximizes the capabilities of all three organizations.
"While the world is certainly a different, more complicated place than it was in 1999, the Obama Administration might also find it useful to design a strategy that creates a coherent approach toward the President's involvement in the NATO, U.S.-EU, and OSCE summits."
In his brief, Grossman reflects on how in 1999 the Clinton Administration developed a 'Triple Crown' strategy for U.S. policy towards Europe through NATO, the U.S.-EU relationship, and the OSCE and suggests that the Obama Administration might consider a similar approach for Europe today.
Grossman outlines the changes that have taken place within NATO, the EU, and the OSCE since 1999 and proposes a coherent strategy for U.S. engagement with Europe through all three institutions. Grossman encourages NATO to address new threats such as energy and homeland security, urges Europe to emerge as a strategic actor equivalent to its economic clout, and calls on the United States to respond to Russian President Medvedev's calls for a new European security treaty with a plan to modernize and strengthen the OSCE.
This brief is part of the Atlantic Council's Eurasia Task Force, which seeks to provide thought leadership on a transatlantic strategy for Central Asia.
Related Eurasia Task Force Documents:
Uncertain Kyrgyzstan: Rebalancing U.S. Policy
Deciding on an OSCE Summit