Transatlantic cooperation is essential to European energy security, which is and should remain a key national security priority for the United States. European energy security is crucial for the maintenance of a strong European economy and for European political stability, both of which are in the best interests of the United States. The new report from the Atlantic Council Global Energy Center, European Energy Security and the Critical Role of Transatlantic Energy Cooperation: Final Report and Recommendations, by Richard L. Morningstar, András Simonyi, Olga Khakova, and Jennifer T. Gordon, provides insights into how the United States and European Union (EU) can work together to strengthen European energy security.
The Global Energy Center's new report recommends that the United States and the EU focus their energy cooperation in several areas that will benefit the EU's efforts to meet climate targets and that, at the same time, will also bolster energy security. These areas include: the development of competitive and transparent energy markets; the identification of alternative energy sources and routes; collaboration on new energy technologies to reduce greenhouse gas emissions; and coordination of a transatlantic financing strategy. Additionally, new energy infrastructure, interconnected grids, the European Green Deal, and broader geopolitical challenges also represent areas of opportunity for cooperation between the United States and the EU.
Report authors
Related reports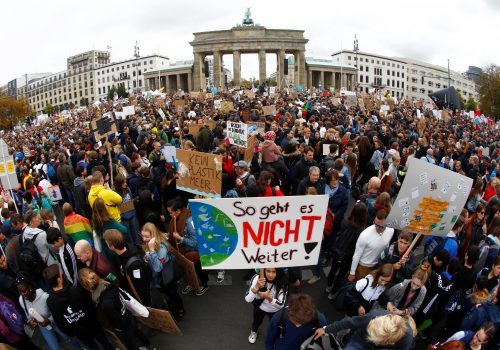 Thu, Jan 9, 2020
The European Union's efforts to achieve a carbon-neutral economy present a unique and timely opportunity to strengthen European energy security. What is the EU currently doing to meet its decarbonization goals, address the role of natural gas in Europe's low-carbon future, and explain the potential for new gas sources, alternative gas routes, and clean energy technologies to reduce carbon emissions? And how can this be done while simultaneously increasing European energy security and opportunities for transatlantic cooperation?
Issue Brief by Richard L. Morningstar, András Simonyi, Olga Khakova, Irina Markina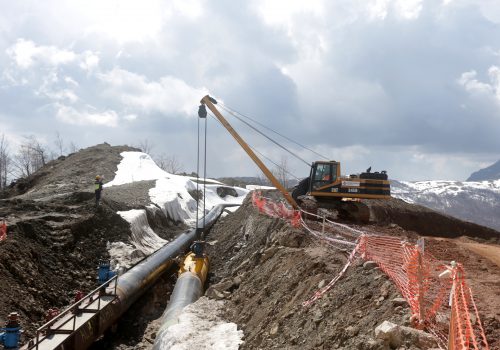 Mon, Jun 24, 2019
Transatlantic cooperation with a focus on energy security will be essential to addressing global challenges and should be prioritized by US and EU leadership, since energy security translates into national, political, and economic security on both sides of the Atlantic.
Issue Brief by Richard L. Morningstar, András Simonyi, Olga Khakova, and Irina Markina
Learn more about the Global Energy Center
Subscribe to DirectCurrent
Sign up for the Global Energy Center newsletter to stay up to date on the program's work.