On Tuesday, October 22, the Atlantic Council's Africa Center hosted H.E. Ibrahim Elbadawi, minister of finance of the Republic of the Sudan, for a public discussion on the Sudanese economy. Following the ouster of longstanding president Omar al-Bashir in April and months of popular protests that led to the formation of a civilian-led transitional government headed by Prime Minister Abdalla Hamdok in August, Elbadawi was appointed to his position last month. He is tasked with rebuilding a moribund and severely mismanaged economy inherited from the previous regime.
Atlantic Council Vice President and Africa Center Director Dr. J. Peter Pham provided opening remarks and welcomed Elbadawi to the Atlantic Council.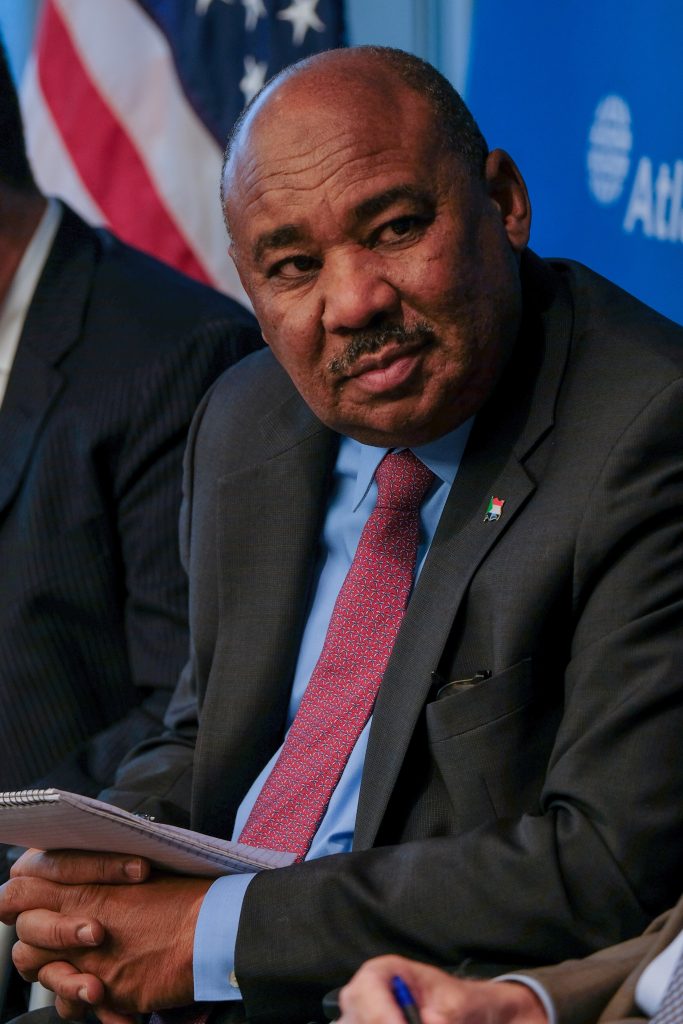 Elbadawi mapped out his ten-year Sudan Economic Revival Plan (SERP 2020-2030) for the country, which seeks to ignite and sustain inclusive growth. He stressed that dealing with major macroeconomic distortions is the priority of the transitional government, tackling tax loopholes, youth unemployment, and the country's antiquated agricultural sector, which provides livelihoods for approximately two thirds of the labor force. The next phase of the plan will focus on broad-based institutional reforms, which Elbadawi explained should help to sustain growth and improve economic efficiencies. The last four years of the plan will focus on structural reforms aimed at improving individual and firm-level productivity, setting Sudan up for greater success in the international marketplace.
In the ensuing panel, the Minister was joined by the Sudan envoys from the Troika (Norway, the United Kingdom and the United States): The Hon. Donald Booth, special envoy for Sudan at the US Department of State; H.E. Julian Reilly, special envoy for the Red Sea and the Horn of Africa at the UK Foreign and Commonwealth Office; and H.E. Endre Stiansen, special envoy to Sudan and South Sudan at the Norwegian Ministry of Foreign Affairs. Atlantic Council Senior Fellow Cameron Hudson moderated the discussion, which focused on calls to remove Sudan from the US Department of State's list of state sponsors of terrorism, efforts to accelerate the debt relief process, and the need for a social safety net and sustained humanitarian assistance.
Also in attendance and participating in the discussion were Atlantic Council Board Director Amb. Mary Carlin Yates, former US chargé d'affaires in Sudan; Amb. Timothy Carney, former US ambassador to Sudan; and Sudan watchers across the government, corporate, and not-for-profit sectors.