About the Council
The Atlantic Council promotes constructive leadership and engagement in international affairs based on the Atlantic Community's central role in meeting global challenges. The Council provides an essential forum for navigating the dramatic economic and political changes defining the twenty-first century by informing and galvanizing its uniquely influential network of global leaders. Through the papers we write, the ideas we generate, and the communities we build, the Council shapes policy choices and strategies to create a more secure and prosperous world.

Shaping the future together
Making a difference
Learn more about the Atlantic Council's insights & impact through these stories of how our regional and thematic programs are making a difference not only in shaping how we view global issues but also in shaping their outcome.

Tue, Mar 3, 2020
On February 11, 2020 the DFRLab hosted "Peering Around the Corner: The Geopolitics of Coronavirus," a timely series of panels on the potential geopolitical and economic consequences of Coronavirus, and how misinformation about the crisis may influence its impact.
Insights & Impact by Atlantic Council

Thu, Feb 6, 2020
On Friday, February 7, 2020, the Atlantic Council hosted newly appointed US Secretary of Energy Dan Brouillette for a public address and moderated discussion about US government energy priorities abroad.
Program Impact Story by Global Energy Center

Tue, Feb 4, 2020
On February 4, the Atlantic Council Global Energy Center hosted an event showcasing the Global Carbon Capture and Storage Institute's most recent report, Global Status of CCS 2019: Targeting Climate Change, in tandem with a lively discussion about the current status of carbon capture and storage (CCS), the next generation of CCS projects, policies, and technologies taking shape around the world, as well as the role of CCS facilities in global decarbonization.
Program Impact Story by Global Energy Center
Latest commentary and analysis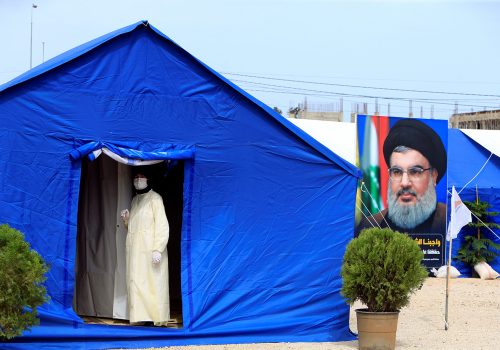 Tue, Apr 7, 2020
Hezbollah has been working for years on integrating itself into the Lebanese state. Now that the country is falling apart, Hezbollah's assimilation into the state apparatus, which was initially meant to protect the organization against international pressure, could pose a direct threat to the group's future.
MENASource by Mona Alami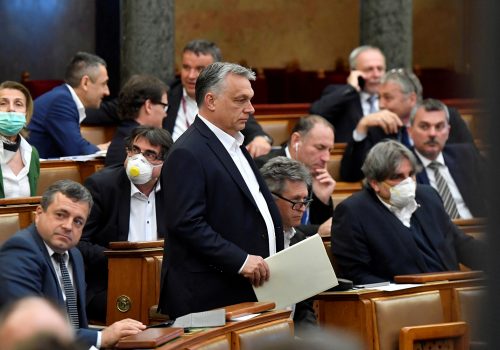 Tue, Apr 7, 2020
Many in Europe and the United States who consider themselves friends of Hungary have struggled over what to do with what can be increasingly interpreted as an authoritarian drift in that country. Hungary was one of the early leaders of Central Europe's democratic transformation after its overthrow of communist rule in 1989; this is the tradition we would prefer to be celebrating today. Instead, we struggle to find a way forward.
New Atlanticist by Denise Forsthuber and Daniel Fried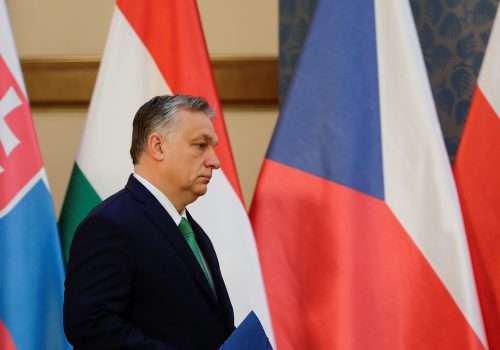 Tue, Apr 7, 2020
Viktor Orban had the opportunity in the last weeks to choose between becoming a statesman or a general. He opted for the latter. One wishes him well in dealing with the crisis. But this last decision is not really about handling the crisis.
New Atlanticist by András Simonyi
Latest in-depth research and reports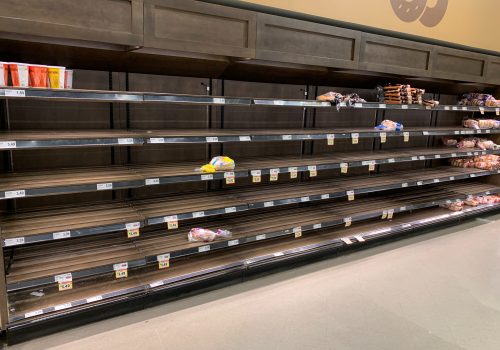 Wed, Apr 1, 2020
Much has been written about the economic consequences of such policies; less attention, however, has been paid to emerging issues like food security in the age of a global pandemic. Food security is certainly a crucial issue because COVID-19 is also a crisis of logistics – whether it is with regard to necessary medical equipment, labor availability, or food supplies.
GeoTech Cues by Sara-Jayne Terp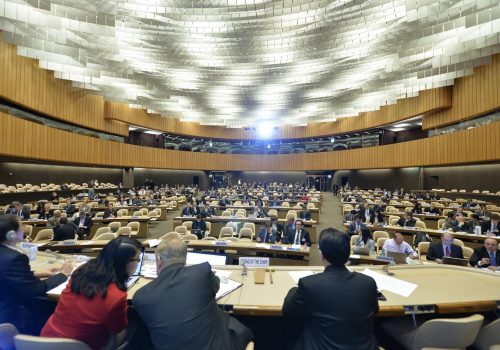 Fri, Mar 27, 2020
AI's increasing range of applications are having real-world consequences, both positive and negative. Those consequences, in turn, have animated spirited and at times emotional debates about how governments can craft policies to come to grips with a world increasingly shaped by AI.
In-Depth Research & Reports by Peter Engelke

Fri, Mar 27, 2020
Global powers are jockeying for access to opportunities in African markets. In this environment, how can the United States ensure US commercial success in Africa?
Report by Aubrey Hruby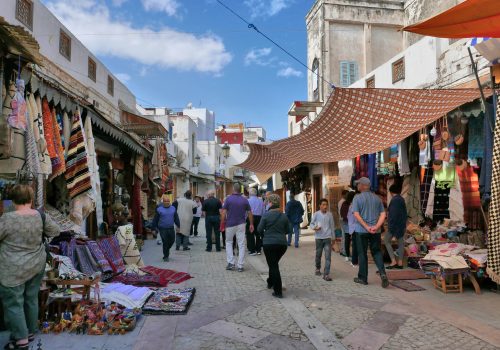 Tue, Apr 7, 2020
Moroccans have learned that to reach the horizon beyond the deadly virus that they must address the equality gap among themselves. Read Atlantic Council Board Director Ahmed Charai's latest in the National Interest on how Morocco is taking on the coronavirus.
In the News by Ahmed Charai