TOp coverage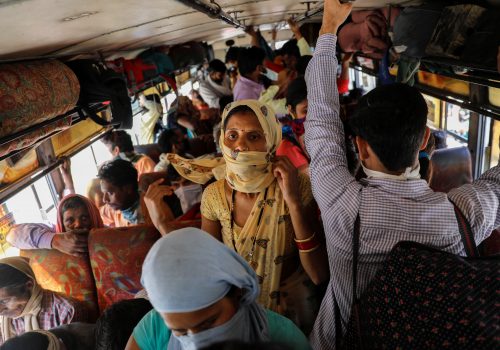 Sat, Mar 28, 2020
Developed countries – even as they act to save themselves – must shift far greater public health and economic attention to fragile states and emerging markets, where the hit from the virus is likely to be far more devastating, destabilizing, and enduring.
Inflection Points by Frederick Kempe

Mon, Mar 30, 2020
Once the West gains control over the coronavirus, NATO and its national defense establishments will have to conduct a hard-nosed assessment of the longer-term military implications and requirements that flow from the current reality—that pandemics can, within weeks, debilitate populations, sink economies, shutter borders, degrade military operations, and fragment unity among the closest of allies.
New Atlanticist by Christopher Skaluba and Ian Brzezinski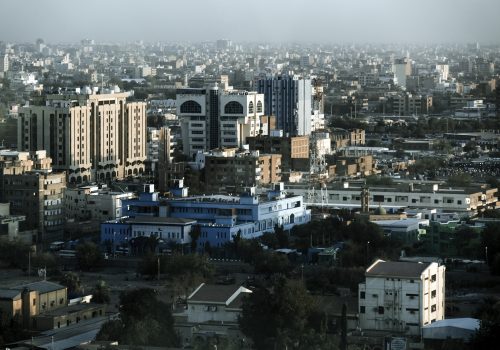 Mon, Mar 30, 2020
Not yet one year into a historic political transition and in the midst of an economic collapse, Sudan's future was already hanging in the balance. The addition of a national and global public health crisis now has the potential for a 'make or break' impact on the country.
AfricaSource by Cameron Hudson
Sign up for coronavirus updates
Coronavirus Alert
Subscribe above to receive regular updates in your inbox on the deepening geopolitical implications of coronavirus.
From the DFRLab
From the Africa Center
Atlantic Council events on coronavirus
As the coronavirus crisis continues to unfold across the globe, questions are increasingly being asked about the veracity of official Russian infection statistics and response. What will the pandemic mean for Putin's policies at home and abroad?
On March 3, Ukraine confirmed its first case of the coronavirus and cases have steadily climbed since. How has the Ukrainian government responded so far, what does it need to do next, and what should we expect?
A videoconference on Latin America's responses to the COVID-19, the outbreak's implications for the region, and the next steps as the pandemic continues.
A virtual town hall on the impacts of the coronavirus "infodemic" on public trust and institutions.
Rachel Donadio, Contributing Writer at the Atlantic Magazine, Nathalie Tocci, Director of the Institute of International Affairs in Rome, and Giovanna De Maio, visiting fellow at the Center on the United States and Europe at the Brookings Institution share their perspectives on the current state of the COVID-19 crisis on the European continent, Italy's response to the crisis, and its political and economic implications for the European Union.
A timely series of panels on the geopolitical and economic implications of the coronavirus, as well as the effects of disinformation on this global crisis, featuring former US government officials Tom Bossert, Barry Pavel, Rebecca Gustafson, and Graham Brookie.
As part of a wide-ranging discussion hosted at the Council, National Security Advisor Robert O'Brien discussed the impacts of coronavirus on the US-China relationship.
Press call
Commentary and analysis
Connect with Atlantic Council experts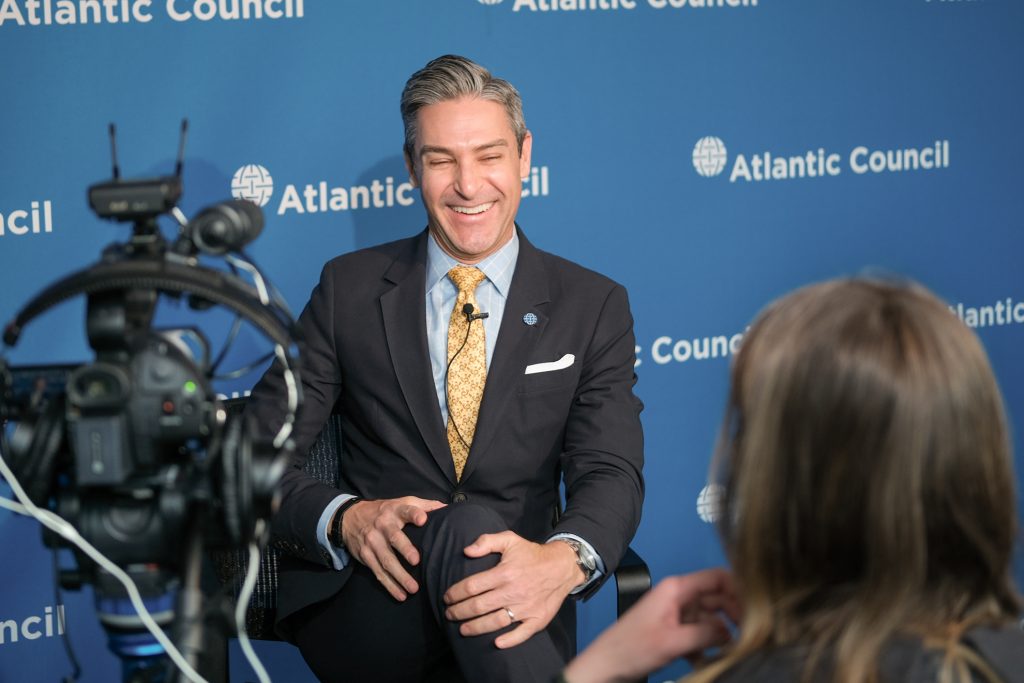 The Atlantic Council has experts covering all areas of the current and potential future geopolitical implications of the coronavirus. To connect with any of our experts, members of the media can view our experts' bios by issue area below and contact the Council's media relations team at [email protected] to arrange:
Background briefings
On-the-record interviews
Broadcast appearances
Geopolitical strategy, security, and risk
Resilience and preparedness
Disinformation
Energy markets
Economy and business
Technology and innovation