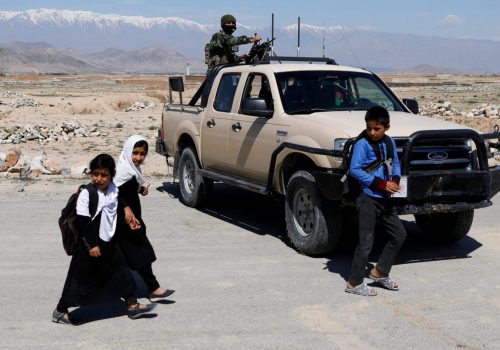 Tue, May 11, 2021
Avoiding complete defeat for US goals after the military withdrawal will require swift, coordinated action from Washington. Five former top US diplomats to Afghanistan reveal how to do it.
New Atlanticist by James Cunningham, Hugo Llorens, Ronald E. Neumann, Richard Olson, and Earl Anthony Wayne

Wed, May 5, 2021
Věra Jourová, vice-president for values and transparency at the European Commission, and US Senator Chris Murphy (D-CT) joined the Atlantic Council's EU-US Future Forum to discuss how to defend democracy.
New Atlanticist by Daniel Malloy

Tue, May 4, 2021
The Western world voiced strong support for Ukraine during the recent bout of Russian saber-rattling, but the most effective way to counter Kremlin aggression may actually be by supporting stalled Ukrainian reform efforts.
UkraineAlert by Henrik Larsen