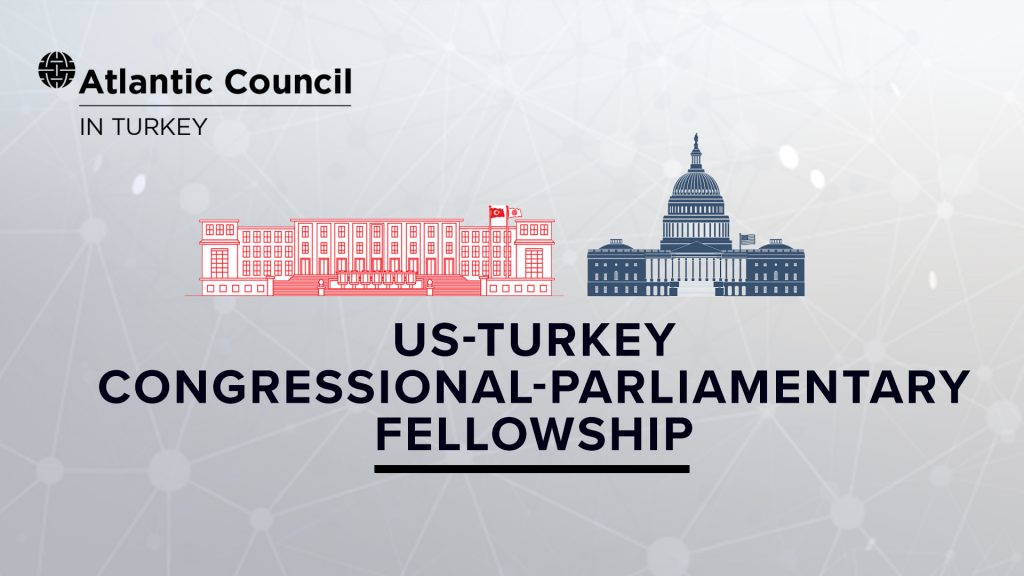 Overview
The Atlantic Council US-Turkey Congressional-Parliamentary Fellowship Program aims at engaging and connecting US congressional and Turkish parliamentary staff to build knowledge on bilateral relations and dialogue among key constituencies on both sides of the Atlantic. Through a series of lectures, peer-to-peer discussions and study tour to the counterpart country, Fellows will gain a better understanding of bilateral relations with a new perspective on mutually pertinent issues and will also have the opportunity of meeting with leading experts.
The Atlantic Council IN TURKEY's US-Turkey Congressional-Parliamentary Fellowship* is a non-partisan fellowship program that connects staff members from the US Congress and Turkish Parliament and engages through a multifaceted curriculum featuring leading experts on US and transatlantic relations with Turkey. Through an eight-month nonresidential and unpaid fellowship, staffers will participate in off-the-record lectures, interactive discussions and a study tour led by experts to address issues critical to bilateral relations and the region
2021-2022 Program
Date
Session
September 15
Welcome session: The Atlantic Council – our work and values

Frederick Kempe, President and CEO, Atlantic Council
Defne Arslan, Senior Director, Atlantic Council IN TURKEY
September 30
Turkey's foreign policy history: From its origins to our days with a focus on US-Turkey relations

Prof. Mitat Çelikpala, Professor of International Relations and Vice Rector, Kadir Has University
Dr. Pınar Dost, Deputy Director, Atlantic Council IN TURKEY
October 7
Turkey's past and current governmental systems

Prof. Ersin Kalaycıoğlu, Emeritus Faculty Member, Sabancı University
October 14
US history overview and the federal government system

Dr. Daniel Holt, Assistant Historian, Senate Historical Office
Robert Hilton, Minister Counselor for Public Affairs, US Embassy Turkey
November 4
Turkish and US foreign policy priorities

Prof. Evren Balta, International Relations Department Chair, Özyeğin University
Dr. Matthew Kroenig, Deputy Director, Scowcroft Center for Strategy and Security; Director, Scowcroft Strategy Initiative; and Director of Studies, Atlantic Council
November 18
Turkey's foreign policy during AKP era and current state of US-Turkey relations

Amb. Matthew J. Bryza, Nonresident Senior Fellow, Atlantic Council IN TURKEY, Global Energy Center and Eurasia Center, Atlantic Council; Former US Ambassador to Azerbaijan and Former Deputy Assistant Secretary of State for Europe and Eurasia
Amb. Ross Wilson, Former US Ambassador to Turkey and Azerbaijan and Former Chargé d'Affaires in Afghanistan
December 2
US-Turkey relations in light of current geopolitical conflicts

Amb. James F. Jeffrey, Chair of the Middle East Program, Wilson Center; Former US Ambassador to Iraq and Turkey, and Special Envoy to the Global Coalition To Defeat ISIS
Amb. Namık Tan, Former Ambassador of the Republic of Turkey to the United States
January 13
EU-Turkey relations

Laura Batalla Adam, Secretary General, EU-Turkey Forum, European Parliament; and Hello Europe Migration Policy Representative, Ashoka
Dr. Bahadır Kaleağası, President, Paris Bosphorus Institute, and Lecturer, Galatasaray University
February 10
Turkey's energy sector and US-Turkey energy relations

Eser Özdil, Nonresident fellow, Atlantic Council IN TURKEY
Amb. Richard L. Morningstar, Founding Chairman, Global Energy Center, Atlantic Council
February 17
A regional issue at the crossroads of US-Turkey and EU-Turkey relations: The Eastern Mediterranean

Prof. Harry Tzimitras, Director, PRIO Cyprus Center and Nonresident Senior Fellow, Global Energy Center, Atlantic Council
Amb. Mithat Rende, Former Permanent Representative of Turkey to the OECD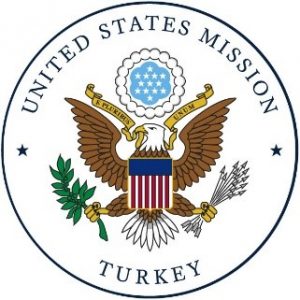 *This fellowship is funded in part by a grant from the U.S. Mission to Turkey.