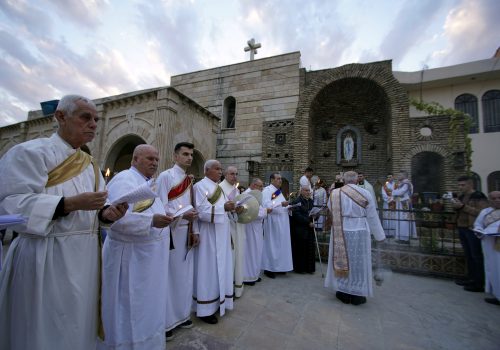 Tue, Aug 4, 2020
The region's few remaining Christians find themselves caught between Iran-backed Shia militias and an Iraqi government that, nearly twenty years after the American invasion, is politically paralyzed and still unable to provide basic security and services—let alone protect the country's embattled minority populations.
MENASource by Paul Gadalla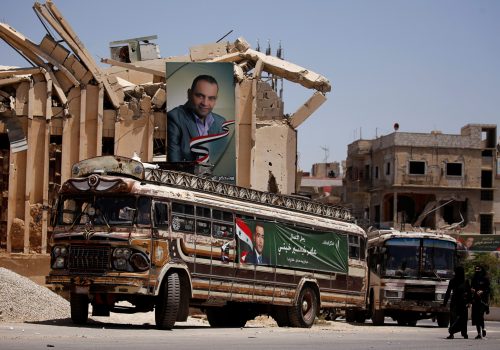 Fri, Jul 31, 2020
All in all, the July 19 result was not great for the Bashar al-Assad regime, but the veneer of a normal election was achieved, especially given that the low turnout could be excused by the pandemic.
MENASource by Michel Duclos

Fri, Jul 31, 2020
The United States should seize this moment on changes in the Syrian landscape to create a new balance of power in Damascus.
MENASource by Ayman Abdel Nour and Dania Koleilat Khatib
Meet our blogs
Sign up to recieve our newsletter
Sign up for the MENASource newsletter, highlighting pieces that follow democratic transitions and economic changes throughout the region.
All commentary & analysis