Regions in focus
COVID-19 in Latin America

As the COVID-19 coronavirus outbreak continues to accelerate its spread worldwide, the international community is facing a global crisis with public health, geopolitical, and economic repercussions. Go beyond the headlines to access the Atlantic Council's deep expertise in policy areas impacted by this growing global emergency.
Read More
Highlight: Energy in the Americas

The Western Hemisphere is full of potential and we have the opportunity to galvanize it into an energy powerhouse. This new US energy strategy for the Western Hemisphere will help raise the global competitiveness of the hemisphere, advance its shared prosperity, and improve national and energy security as a result.
Read More
Explore the NATO 20/2020 podcast series

NATO 20/2020 is a weekly podcast that explores 20 bold ideas to push NATO to be more visionary, more capable, and more self-evidently valuable to the security of more people.
Read More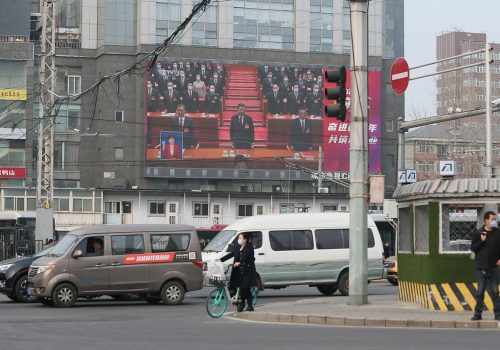 Wed, Apr 14, 2021
The precarious balancing act that China's leaders have struck—one that mixes strident nationalism and policies that push overheated economic growth with overwrought propaganda—will continue to present them with daunting challenges.
New Atlanticist by Dexter Tiff Roberts
Tue, Apr 20, 2021
Online Event A panel of experts discuss the role of nature-based solutions in meeting the global climate challenge.