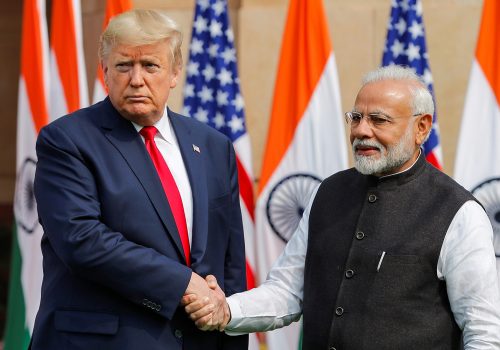 Thu, Nov 19, 2020
An agreement may not be objectively huge in scope but it should be deemed sufficiently significant in resolving difficult market access issues on both sides, warranting a rapid conclusion during this lame-duck moment.
New Atlanticist by Mark Linscott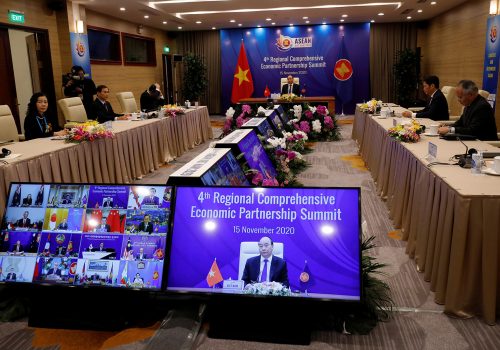 Mon, Nov 16, 2020
The RCEP's main winner will be China, who has secured a dominant position in one of the world's most dynamic economic regions, giving Beijing the opportunity to establish its preferred rules and standards, and providing a major advantage for its companies to exploit these valuable markets.
New Atlanticist by Hung Tran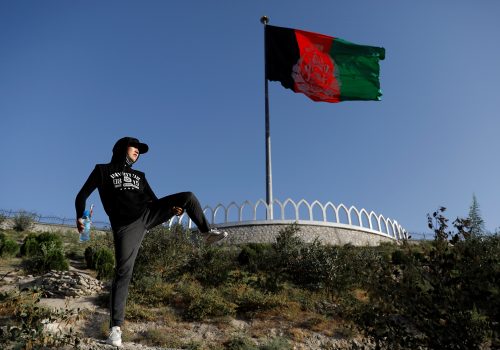 Fri, Nov 13, 2020
Withdrawing quickly would end any hope for a decent and responsible peace agreement in Afghanistan, and would also put to rest any prospect that Trump's legacy might include taking credit for the Afghan peace process that he and his Afghanistan team took the lead in creating.
New Atlanticist by James Cunningham, John Negroponte, Ronald Neumann, Hugo Llorens, Richard Olson, and Earl Anthony Wayne