Flagship report

Wed, Sep 16, 2020
While the international community remains hyper-focused on addressing the virus and its associated economic slowdown, Afghan and Rohingya refugees continue to be forced into a life of complete uncertainty as they escape violence in their home countries. Concerted action by the international community and host countries towards mitigating the virus' disproportionate effects on asylum seekers would immensely improve refugee welfare.
New Atlanticist by Rudabeh Shahid and Harris Samad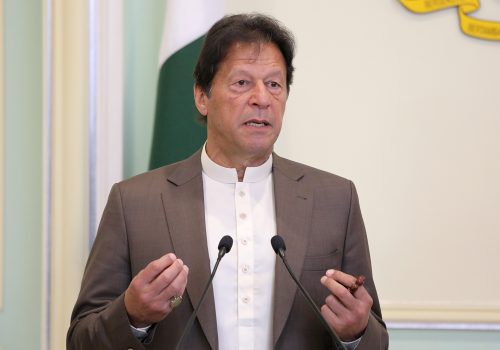 Tue, Aug 18, 2020
The Pakistani Senate is racing to approve multiple bills to prevent money laundering and terrorist financing—and fulfill a twenty-seven-point plan from global watchdog Financial Action Task Force (FATF). With thirteen remaining conditions and an eye on the mid-October deadline, Pakistan is hoping to avoid a demotion from the FATF's grey list to the blacklist, joining countries such as Iran and North Korea.
New Atlanticist by Safiya Ghori-Ahmad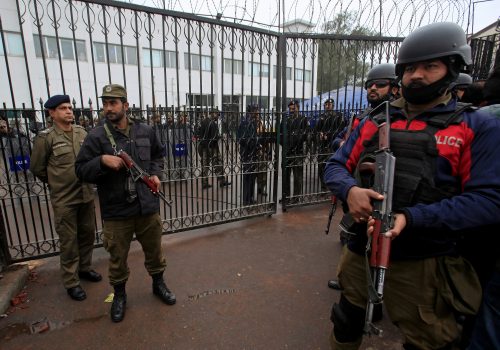 Tue, Aug 11, 2020
On August 10, 2020, the Atlantic Council's South Asia Center hosted the Assistant to the Prime Minister of Pakistan on National Security Division and Strategic Policy Planning Dr. Moeed Yusuf for a moderated Q&A on Pakistan's national security challenges. Dr. Sahar Khan, an adjunct scholar at the CATO Institute, moderated the Q/A which featured several notable experts on South Asia including Safiya Ghori-Ahmad, Sajit Gandhi, Mark Brunner, Dr. Paul Staniland, and Dr. Chris Clary.
Event Recap by Atlantic Council



The South Asia Center serves as the Atlantic Council's focal point for work on greater South Asia as well as its relations between these countries, the neighboring regions, Europe, and the United States.