*Please note that, due to recent developments regarding COVID-19, the Atlantic Council office has temporarily closed. All activities and events will be held virtually until further notice and directions for access communicated as necessary for event attendance. Thank you for your understanding during this difficult time. Center updates can be found on our Twitter page.
— The SAC Team

Flagship reports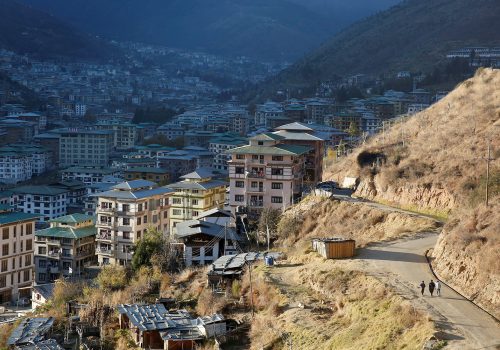 Thu, Jul 2, 2020
The specific events of the year's first six months might have taken us by surprise but the political-economic dynamics that have shaped South Asia's response to these new challenges did not. Across the region democracy and freedom of expression are challenged, and protectionist impulses are indulged in flailing response to calamitous economic strife. And the United States continues its slide into strategic irrelevance, exercising little leadership or interest in building stronger ties to this vital region.
Feature by South Asia Center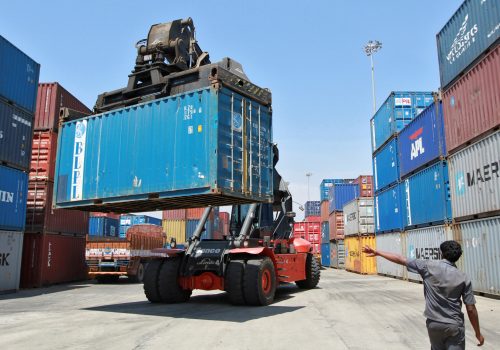 Tue, Jun 30, 2020
Trade policy has come to the fore as a growing number of countries restrict exports of critical medical supplies to ensure sufficient availability for patients in-country. In this crisis, international collaboration to keep trade flowing has been limited and has not prevented many countries from imposing new trade restrictions.
In-Depth Research & Reports by Mark Linscott
Countries in focus
COVID-19 in South Asia

As the countries of South Asia cope with COVID-19 outbreaks, over a billion people struggle daily with strained public health systems, unprecedented economic disruption, growing government surveillance and lasting uncertainty of what the future will bring. The pandemic's outbreak impact on regional geopolitics, economics, security and governance will have deep and lasting ramifications for years to come.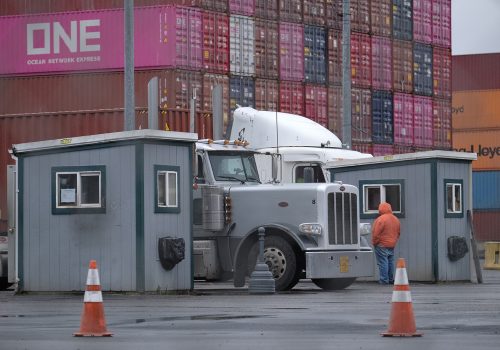 Mon, Jun 15, 2020
Traditional industry was under heavy pressure to improve productivity through digitalization long before the onset of the COVID-19 pandemic. Now, the longevity of corporates in retail, travel, financial services, and real estate is in severe question, as disruptions by the COVID-19 pandemic have wreaked havoc on productivity. After COVID-19, remodeling business operations and digitalization will be necessary for survival.
Read More
Featured commentary and analysis
In-depth analysis of topics including trade, economic development, democratic institutions, media diplomacy, and regional security.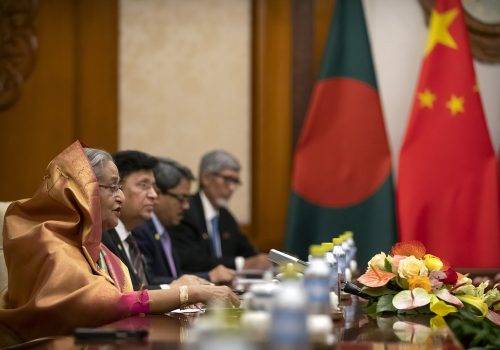 Thu, Jul 2, 2020
Undoubtedly rivalry between India and China will intensify in South Asia in coming months and years ahead. With its position between the two rivals, Bangladesh will be a primary arena to watch the future competition.
New Atlanticist by Ali Riaz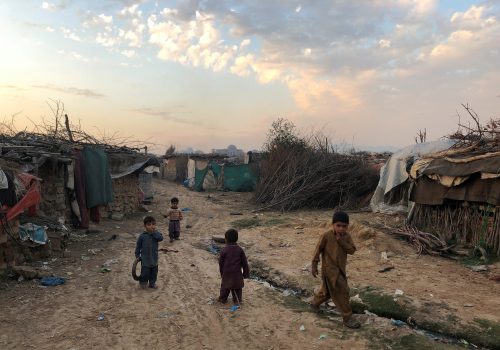 Wed, Jul 1, 2020
I was very young when the Soviet Union invaded Afghanistan forty years ago. It was the first time that I heard the sounds of helicopters overhead and gunshots in the streets, sounds that were completely alien to me and the city I had grown up in. Since then, not a day has passed where I […]
Timely Commentary & Analysis by Horia Mosadiq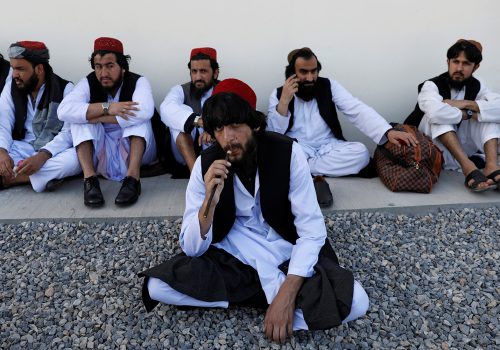 Mon, Jun 29, 2020
The shift in the balance of power within the Taliban has the potential to upend Afghan security, India-Pakistan relations, and the US military withdrawal from Afghanistan.
New Atlanticist by Jared Schwartz and Yelena Biberman
Follow us on Twitter at @ACSouthAsia
Leadership
Staff:
Harris A. Samad (Project Assistant)