A transatlantic charter on Afghanistan
Upcoming Events
Flagship publication
SouthAsiaSource blog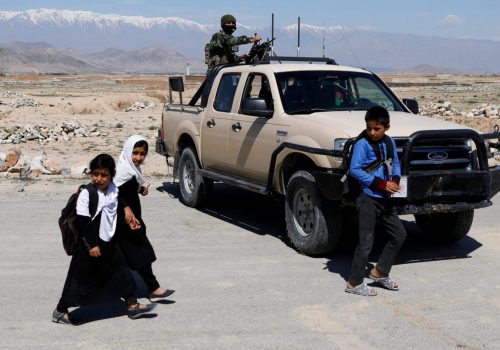 Tue, May 11, 2021
Avoiding complete defeat for US goals after the military withdrawal will require swift, coordinated action from Washington. Five former top US diplomats to Afghanistan reveal how to do it.
New Atlanticist by James Cunningham, Hugo Llorens, Ronald E. Neumann, Richard Olson, and Earl Anthony Wayne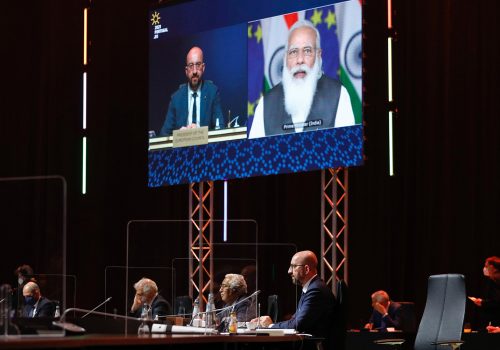 Tue, May 11, 2021
Leaders from the EU and India met virtually in Portugal, walking away with a renewal of free-trade negotiations, the start of two additional trade agreements, and a new Connectivity Partnership. Here's what our experts are saying about the meeting.
New Atlanticist by South Asia Center

Mon, May 10, 2021
It is a good start that President Biden's Leaders Summit on Climate invited three South Asian nations and five African countries to present their perspectives to the world; however, Biden's efforts were not adequate. Western world leaders need to pay special attention to what South Asian and African experts have to say. This moment in history provides a critical opportunity for enlightened policymaking that could enable African and South Asian nations to be a force for clean, green, and sustainable economic growth and industrialization; a failure to seize this moment by excluding their voices will undermine global climate action and lead to a ruinous future for over half the world's population.
Event Recap by Damola Aluko

Thu, Apr 29, 2021
Away from India's awful COVID-19 scenes playing out are elections Washington should not ignore. The ongoing state elections in India's east, specifically the states of West Bengal and Assam, are characterized by dynamics central to today's India and their results will have long-lasting implications for national politics. The fanning of toxic identity politics, compromising of democratic institutions, the worrisome rise of COVID-19 cases, and the effect on foreign relations are aspects of these elections that deserve Washington's serious attention.
SouthAsiaSource by Rudabeh Shahid and Kaveri Sarkar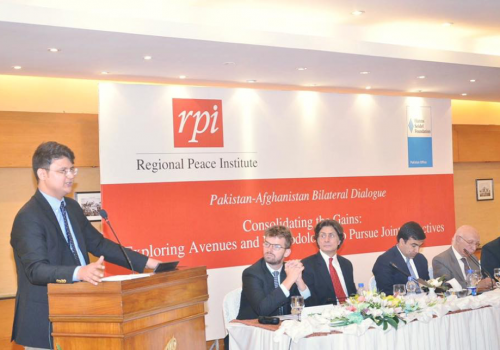 Thu, Apr 29, 2021
Afghanistan is caught between a rock and a hard place, trapped between a turbulent global and regional environment and uncertain domestic politics resulting from the departure of American troops. In this context, the Afghan foreign policy and national security establishment should declare Afghanistan as a neutral zone through the adoption of a neutral foreign policy.
SouthAsiaSource by Tamim Asey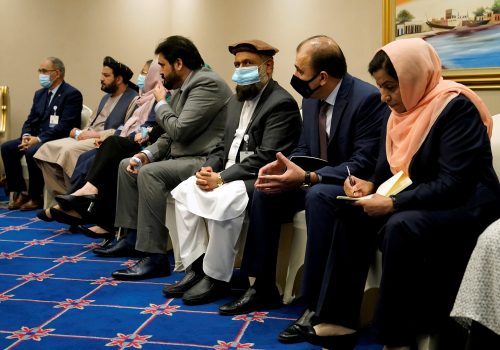 Fri, Apr 16, 2021
When the United States and its allies entered Afghanistan following the 9/11 attacks, it did not merely sign up to bring human rights to the Afghan people or to fight a local insurgent group. Indeed, the intervention was driven just as much by the US-led global war on terror, a fight in which we, the people of Afghanistan, have bled and sacrificed thousands of military and civilian lives alongside our US and NATO partners.
SouthAsiaSource by Ejaz Ahmad Malikzada
Flagship reports and issue briefs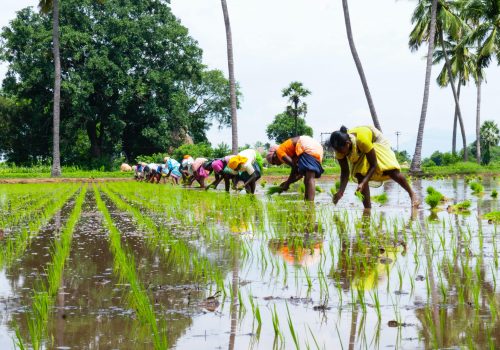 Thu, Jan 14, 2021
Between the United States and India, challenges on trade, specifically agricultural trade, persist. This analysis concludes that both countries should pursue a multi-pronged approach to expanding bilateral agricultural trade.
In-Depth Research & Reports by Mark Linscott and Scott Sindelar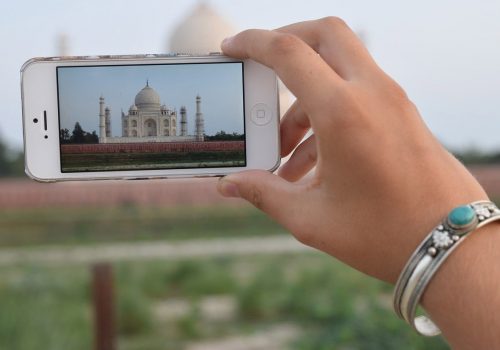 Wed, Sep 16, 2020
Prime Minister Narendra Modi's vision to usher in another half a billion Indians online is a fitting goal for an ambitious, young digital nation. Yet closing India's digital divides and developing a robust digital economy will require a moonshot effort that leaves little room for error.
Issue Brief by Mark Linscott and Anand Raghuraman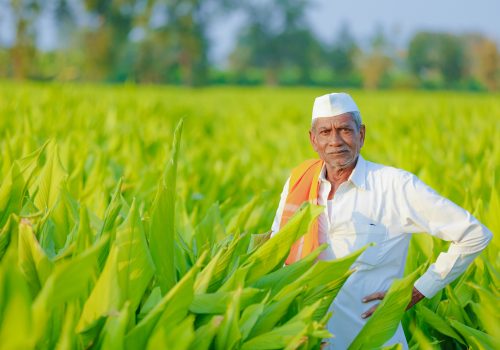 Wed, Sep 9, 2020
Agriculture has formed the backbone of India's economy for many decades and remains crucial to providing food security for the country's growing population. It constitutes a major pillar of India's economic growth and a significant contributor to its growing exports sector.
Issue Brief by D. Narain
Countries in focus
Strategic dialogues
Youth engagement in the region
Leadership
Staff:
Kaveri Sarkar (Project Assistant)
Capucine Querenet (Research Assistant)
Oyindamola Aluko-Apata (Intern)
Emily Carll (Intern)
Join the South Asia Center mailing list
The South Asia Center serves as the Atlantic Council's focal point for work on greater South Asia as well as its relations between these countries, the neighboring regions, Europe, and the United States.