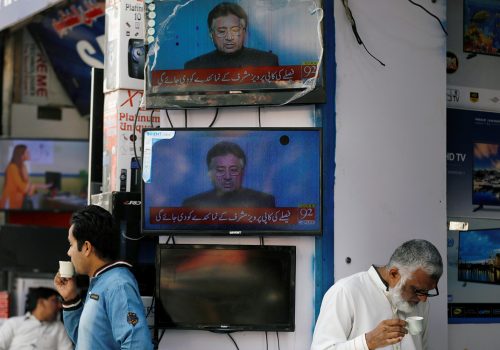 Tue, Jan 21, 2020
The historic sentencing in December of former dictator and president Pervez Musharraf was a blow to the military's image and directly questions its unequivocal authority over shaping Pakistan's political life—even if it is only symbolic. In a rare streak of defiance, the country's courts are pushing back against a traditionally powerful and popular establishment hoping to inch the country from a seemingly illiberal to a more liberal democracy.
New Atlanticist by Fatima Salman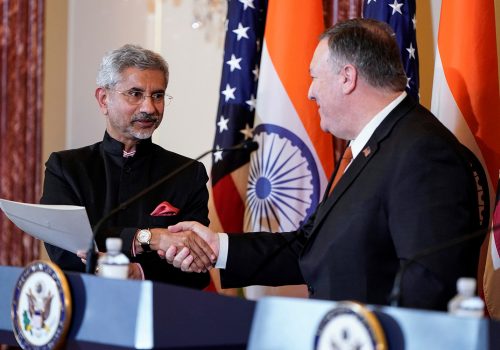 Fri, Dec 20, 2019
So why shouldn't the Trump administration consider expanding its bilateral trade cooperation with India to initiate joint efforts on China, which could parallel existing efforts with the EU and Japan and possibly merge with them over time? Might this approach even lead to a new plurilateral negotiation in the World Trade Organization (WTO) that positions it as the most likely venue for tackling Chinese practices over the longer term?
New Atlanticist by Mark Linscott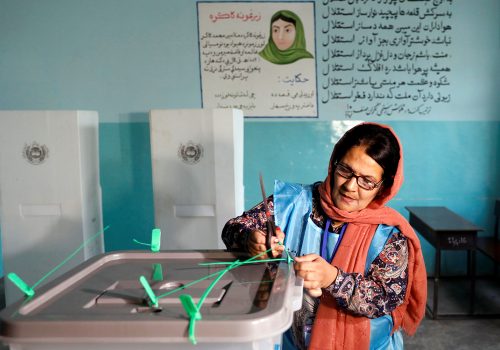 Fri, Dec 6, 2019
After decades of conflict, today there is at least a prospect that a path to peace in Afghanistan might be opened. At the same time, it seems that once again the country is at a crossroads, with its future to be determined by decisions that will be taken in the coming weeks by Afghans, their partners, and their adversaries. Those decisions can set the stage for further success in the hard struggle of the Afghan people and their elected leaders for the better future they are striving for.
New Atlanticist by James B. Cunningham
Programs


The South Asia Center serves as the Atlantic Council's focal point for work on greater South Asia as well as its relations between these countries, the neighboring regions, Europe, and the United States.