For the first time in twenty-five years, African markets are set to contract, and African governments will need an estimated $150 billion to cover the fiscal gap created by COVID-19. In response, the African Development Bank (AfDB) has launched a bold $10 billion facility and an unprecedented $3 billion social bond.
The Africa Center had the pleasure of hosting AfDB President Dr. Akinwumi Adesina for an exclusive interview, covering the Bank's response to the coronavirus, fiscal space, the informal economy, and innovations in the face of COVID-19. Click the link below to watch the full interview, moderated by Africa Center Senior Fellow Ms. Aubrey Hruby.
During this particular period. . . what is not acceptable is fiscal distance.
Aubrey Hruby is a senior fellow with the Atlantic Council's Africa Center. She is also Co-Founder of Insider and the Africa Expert Network. Follow her on Twitter @AubreyHruby.
Questions? Tweet them to our experts @ACAfricaCenter.
For more content, go to our Coronavirus: Africa page.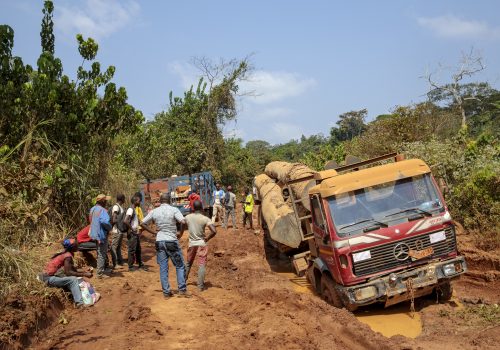 Fri, Apr 17, 2020
Beyond top-line concerns over supply of test kits, other barriers to mass testing for COVID-19 in Africa include logistical constraints surrounding access to rural and densely populated urban areas, limitations on healthcare personnel and facilities, distrust of healthcare workers, and stigma associated with the virus itself.
AfricaSource by Bronwyn Bruton and Neil Edwards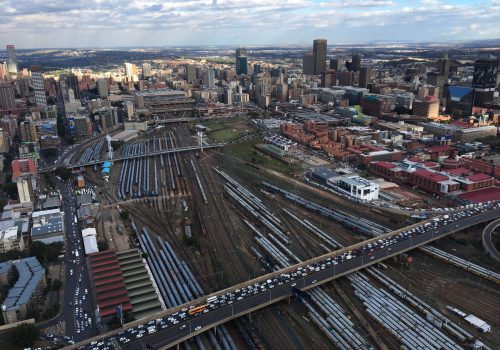 Tue, Apr 7, 2020
On April 2, Google published community mobility reports, showing how different countries and regions are adapting their movements to the coronavirus. By graphing this data, we get a unique glimpse into the state and diversity of African responses.
AfricaSource by Luke Tyburski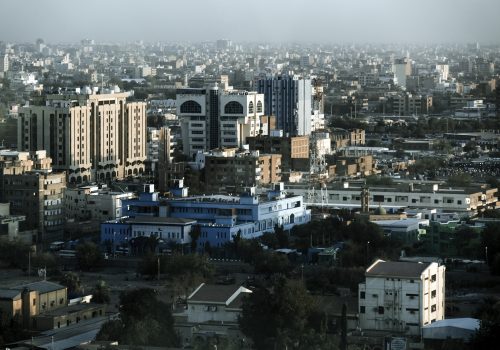 Mon, Mar 30, 2020
Not yet one year into a historic political transition and in the midst of an economic collapse, Sudan's future was already hanging in the balance. The addition of a national and global public health crisis now has the potential for a 'make or break' impact on the country.
AfricaSource by Cameron Hudson