About the project
Since its emergence in December 2019, the novel coronavirus has spread rampantly across the globe, overwhelming health systems and cratering the global economy. In the United States—where federal authorities have failed to perform widespread testing for the virus and have therefore been unable to implement the targeted quarantines of infected individuals that have allowed South Korea to defeat the virus with limited disruptions to everyday life—states and cities have been forced to rely on blanket restrictions of movement, including the closure of most schools and businesses. The economic impact of these "social distancing" strategies has been severe, triggering a recession that is expected to rival the Great Depression in its severity, and leading President Trump to call for a reassessment of the response after less than fifteen days—far sooner than epidemiologists recommend.
African nations are unlikely to enjoy this luxury of choice. With more than 70 percent of African urbanites—approximately 200 million people—residing in crowded city slums, social distancing may prove impossible. And for the 85 percent of Africans who live on less than $5.50 per day, work stoppages will pose an existential threat. So what will African nations do? Will COVID-19 spread across African countries as virulently as it has spread through Asia and Europe, or will Africa's climate and demographics provide some shield?
This series from the Atlantic Council's Africa Center aims to follow these questions by tracking developments in key countries across the continent, and adding expert commentary across topical themes.
Featured country case studies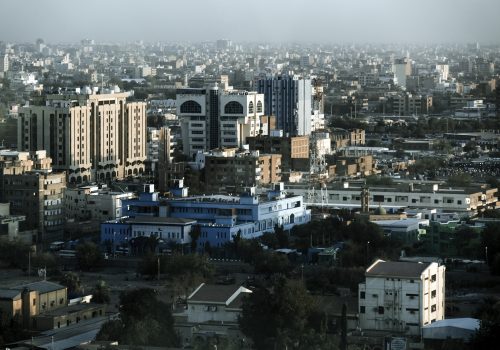 Mon, Mar 30, 2020
Not yet one year into a historic political transition and in the midst of an economic collapse, Sudan's future was already hanging in the balance. The addition of a national and global public health crisis now has the potential for a 'make or break' impact on the country.
AfricaSource by Cameron Hudson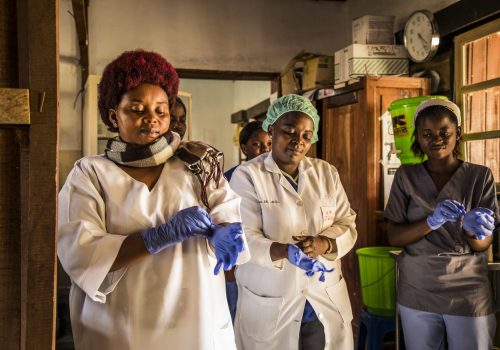 Thu, Mar 26, 2020
As of March 24, the Democratic Republic of Congo had only forty-eight confirmed cases of coronavirus, with three dead of the disease. But although Congo is only in the very first stages of the pandemic, the contrast between the degree of state capacity and social discipline that it takes to stifle the disease and Congo's record on these two counts is particularly worrisome.
AfricaSource by Pierre Englebert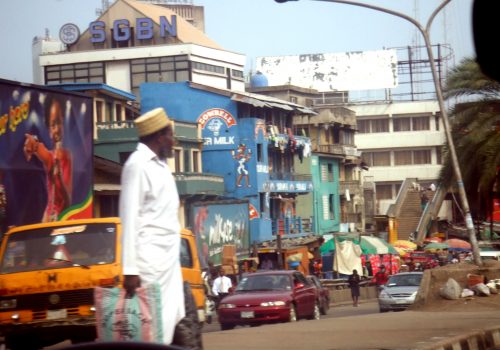 Thu, Mar 26, 2020
Africa's giant, Nigeria, is awakening to a new economic and social reality as a result of the coronavirus crisis. The country of two hundred million has already recorded over fifty cases and its first COVID-related death. News of high-profile infectees is starting to drive social change and spur calls for stronger government action.
AfricaSource by Aubrey Hruby
Featured commentary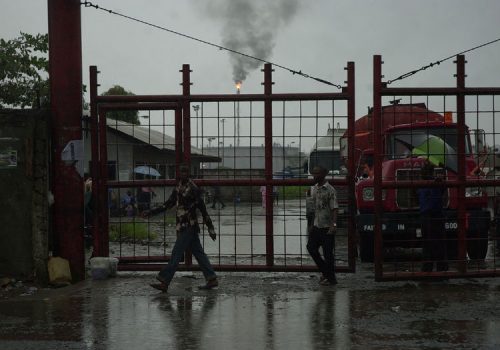 Wed, Mar 25, 2020
The precipitous decline in oil prices related to the coronavirus pandemic will have significant economic knock-on effects in Africa. Central African producers look to be the most vulnerable, but the shocks will be felt everywhere.
AfricaSource by Luke Tyburski

Tue, Mar 24, 2020
African leaders have embraced Twitter as a platform to provide updates on COVID-19. This curation of their tweets is meant as a window to the continent's evolving response.
AfricaSource by Luke Tyburski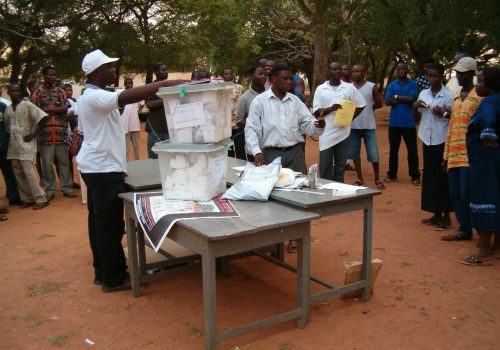 Tue, Mar 24, 2020
African elections slated for 2020 are already being affected by COVID-19, with the potential for delays and disruptions to have significant impact on election credibility, political trust, and adherence to term limits across the continent.
AfricaSource by Luke Tyburski
All content
Comments from the continent
Tweet us @ACAfricaCenter with the hashtag #coronafrica or email us at [email protected] to add your perspective.
Subscribe to AfricaSource