CORONAVIRUS ALERT 3/23/2020
The Atlantic Council's Coronavirus Alert is a regular summary of policy, economic, and business events around the emergency. To stay updated, sign up to the Coronavirus Alert here.
Summary: 
New York now accounts for about half of all coronavirus cases in the United States, with deaths from the outbreak exceeding 15,000 worldwide. The US Federal Reserve launched a "whatever-it-takes" series of measures including bond purchases to shield companies and individuals from the economic impact of the pandemic. Governments around the globe ramped up restrictions, as Italy and Spain saw the death toll continue to rise.
Statistics: 
There are now more than 350,000 cases worldwide in almost 170 countries and territories; more than 15,000 people have died.  
QUOTE: "The frontline is not in hospitals. The frontline is where you are, out on the streets," Dr. Colm Harrington writes in a letter to The Irish Times. "We do not have medicine to treat this virus. Prevention is the only way to fight this. Prevention is up to every one of us."
HEALTH AND SCIENCE:
QUOTE: "Containment is no longer realistic in some areas of the U.S., but in other places it may still be possible," Scott Gottlieb writes in The Wall Street Journal. "Soon the U.S. will be able to do 75,000 tests a day. That will make changes in strategy possible."  
FINANCE AND ECONOMICS:
QUOTE: "The key uncertainty is how long Europe and the U.S. will be locked down," said Adrian Zuercher, head of asset allocation for the Asia-Pacific region at UBS Global Wealth Management, The Wall Street Journal reported. "Lower interest rates and stimulus packages are not helping you if people can't go out and spend or even if they can but they don't want to because they're scared."
BUSINESS AND TRAVEL:
QUOTE: "[I]nstead of collaborating on the manufacture and distribution of emergency gear, Washington and Beijing are engaged in a blame-game about the source of the virus," says an article in the Bloomberg New Economy newsletter. "These actions may have calamitous consequences, and not just for the fight against a once-in-a-century virus. It also augurs poorly for global struggles against climate change and weapons proliferation, not to mention globalization itself."
RESOURCES
Further reading: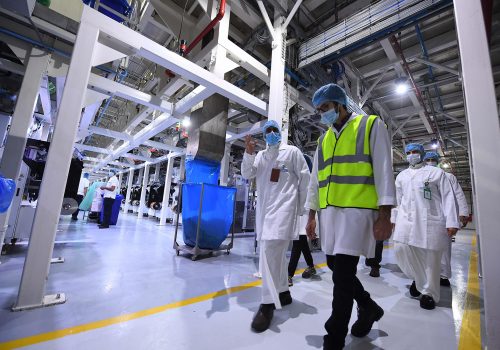 Sun, Mar 22, 2020
The stakes for the upcoming G20 virtual summit are quite high. Either it succeeds in presenting a plausible global approach to deal with the pandemic and its impact, thus stabilizing public confidence and financial markets, or it can leave the world rudderless in the storm.
New Atlanticist by Hung Tran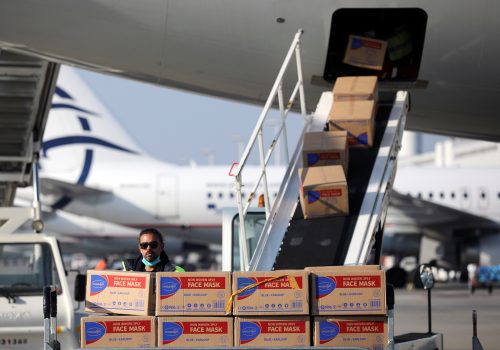 Sat, Mar 21, 2020
We're only in the opening scenes of this epic COVID-19 drama, which will continue without intermission. The Chinese rebound could prove to be a welcome twist in the plot. Imagine the far-happier ending, however, if the United States and its global allies manage to join forces globally even as they isolate socially.
Inflection Points by Frederick Kempe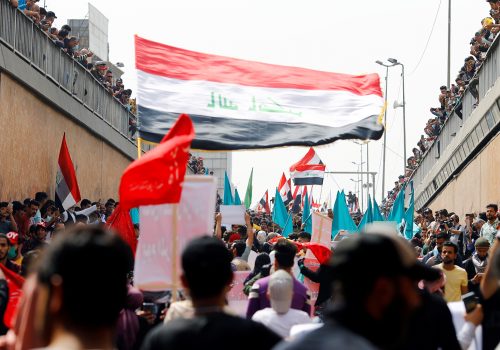 Fri, Mar 20, 2020
Americans have been killed once again during attacks on Iraqi bases, and a series of strikes have been made by US forces and Iranian proxies within Iraq, with no immediate sign that the hostilities will abate anytime soon. Iran is trying to force a US withdrawal, and the United States is trying to protect its interests and reinforce its red lines. Caught in the middle once again, Iraq is simultaneously confronting a security crisis, a health emergency, and an economic free fall—all without the benefit of a functioning government in Baghdad.
New Atlanticist by Atlantic Council