What to expect from the Asia-Pacific Economic Cooperation forum
On November 15th US President Joe Biden, along with leaders from twenty other Pacific economies, will head to San Francisco for the 30th Asia-Pacific Economic Cooperation (APEC) forum. The primary goal for the Biden Administration's 2023 APEC host year has been to "demonstrate the enduring economic commitment of the US to the Indo-Pacific." On the sidelines of the forum, it is also widely anticipated that President Biden will meet with Chinese President Xi Jinping for a conversation which will likely help set the tone for the economic and political relationship for the world's two largest economies for the coming year. While a successful meeting with Xi could further key short-run economic and political priorities, the most impactful economic announcements coming from APEC likely won't involve their sit down.
That's because the United States is expected to make multiple major announcements around its Indo-Pacific Economic Framework (IPEF) as well as a number of bilateral investment deals with APEC member economies. These announcements will highlight the economic dimension of the United States' pivot to Asia and will cover a range of topics related to US economic security. Here's a rundown of what to expect.
The background to IPEF
Launched in Spring 2022, IPEF is designed to re-establish US economic engagement in the region and provide an alternative framework to China. The agreement is Washington's first attempt at putting forward an affirmative economic agenda in Asia since its withdrawal from the Trans-Pacific Partnership (TPP) in 2017 (the TPP subsequently collapsed). IPEF includes all Asian members of the TPP plus South Korea, as well as India, Thailand, and Indonesia—three large, emerging economies responsible for much of the region's projected growth. The United States is betting that these emerging markets will buttress Washington's efforts to reduce its dependence on Chinese trade and facilitate the development of new supply chains in friendly economies— a policy Washington has called "Friendshoring."
IPEF provides a platform for the United States and its negotiating partners to align on "behind-the-border trade barriers," such as diverging rules and regulations, or opaque compliance regimes. IPEF also provides an opportunity to establish a multilateral, unified set of rules and norms for vital economic issues like labor protections, supply chain resilience, and the green transition.
IPEF is designed around four distinct chapters or "pillars": trade; supply chains; clean energy, decarbonization, and infrastructure (Clean Economy); and tax and anti-corruption (Fair Economy).
With the supply chain agreement already published earlier this year, it is widely anticipated that the United States will use APEC to formally launch the Clean Economy and Fair Economy chapters. Elements of the trade pillar may also be published during APEC, though negotiating officials have signaled it is the furthest behind of all pillars so it's unlikely they will be able to publish the final text. Across all pillars, commitments that help align regulations and facilitate commerce between the US economy and the large and rapidly growing economies of Indonesia, Vietnam, and Thailand will be most important.
IPEF's "Fair economy" and "Clean economy" pillars
While specifics on the final arrangement have been scarce, much to the ire of Congress, the Fair Economy chapter of IPEF will likely aim to make progress in combating corruption and financial crimes and improving tax administration and information sharing among IPEF economies. The United States has proposed doing this by encouraging its IPEF partners to make a series of non-binding commit to:
Adopting and enforcing measures to prevent bribery and related corruption offenses.
Increasing transparency regarding measures to identify, trace, and recover proceeds of crime.
Establishing confidential systems to report corruption in the public and private sectors.
Implementing the Financial Action Task Force international transactions standards.
Enforcing labor rights and ensuring that migrant workers are respected.
Fostering better tax administration practices and capabilities through increased cooperation and information sharing.
To accomplish these goals, the United States has offered to provide technical support and capacity building. Given the wide range of IPEF members' levels of development, robust information sharing and technical support across the framework could meaningfully improve its members' economic prospects. If effectively implemented, such anti-corruption and tax measures could boost commerce, trade, and investment among IPEF economies.
Similar to the Fair Economy chapter, the Clean Economy chapter will likely consist of a series of non-binding commitments. It expands on existing APEC commitments toward clean energy transitions, decarbonization, and scaling and cost reduction of green infrastructure development. Though little has been released concerning the final agreement text, the United States has proposed doing this by:
Advancing cooperation on research, development, commercialization, and deployment of clean technology in priority sectors.
Strengthening demand for low- and zero- emissions goods and services.
Identifying and improving access to public and private investment and financing for climate-related projects.
Managing risk for IPEF citizens and economies against the future effects of climate change.
Enforcing labor rights and ensuring that migrant workers are respected.
Fostering better tax administration practices and capabilities through increased cooperation and information sharing.
The United States aims to accomplish these goals by sharing expertise with its IPEF partners on laws, regulations, and policies that would help economies reduce greenhouse gas emissions and promote the green transition. The United States also aims to build the Clean Economy chapter into a platform for IPEF partners to collaborate on mutually beneficial initiatives and projects that will advance shared climate objectives.
Bark or bite?
The announcements the United States and its IPEF partners make around the clean energy and fair economy pillars will provide a good indication of the policy directions these economies plan to pursue in the future, but they will have little immediate impact. Without binding commitments, the announcements will be starting points for future work countries may pursue. More important will be IPEF countries' willingness and ability to follow through. The same is true for any new updates regarding the already-published Supply Chain chapter which aims to address supply chain disturbances both proactively and as issues arise, by encouraging shared value chains and creating a crisis response network.
The most immediate implications for businesses operating throughout the Indo-Pacific will likely stem from disclosures around the trade chapter, which, according to US Trade Representative (USTR) Katherine Tai, will include binding commitments on some of the issues it covers such as agricultural trade, cross-border services trade, and customs and trade facilitation. Because it will contain at least some binding provisions, agreement around the trade pillar's text can be seen as an end within itself. This is unlike IPEF's other three pillars whose impact will be determined by their implementation.
IPEF is the first trade agreement between the United States and four of its five fastest growing trade partners in the Indo-Pacific. Across all pillars of the framework, IPEF can help align the United States with these economies.
In addition to the goods and services trade announcements that will largely be driven by IPEF, the United States will also seek to highlight the impact of its private sector investments in the region through the APEC CEO summit.
Unlike goods trade, which has surged between the US and APEC economies, according to data from the US Bureau of Economic Analysis, in the past five years, US investment in APEC countries (excluding Canada and Mexico) has been stagnant. If China is excluded, investment has actually fallen by just over 1 percent. This is largely driven by large drops in US foreign direct investment (FDI) to advanced economies in the region such as Japan and South Korea. In contrast, many emerging economies have outpaced US overall global FDI growth. US FDI in Malaysia, India, and Vietnam, for example, has grown 12, 14, and 40 percent, respectively, from 2017 to 2022. Many US companies increasingly view partner economies such as India and Vietnam as an alternate hub to China for goods production and are shifting new investments there.
Delivering on IPEF would substantially support US friendshoring efforts. It would make it easier for companies to trade and invest with partner economies, encouraging efforts to shift supply chains out of China and to emerging economies like India, Vietnam, and Indonesia. An ambitious IPEF with high standards—and incentives for countries to implement them—could help codify the US' preferred standards and norms on a range of issues such as labor, environmental protections, and digital privacy.
---
Niels Graham is an associate director for the Atlantic Council GeoEconomics Center where he supports the center's work on China's economy and US economic policy.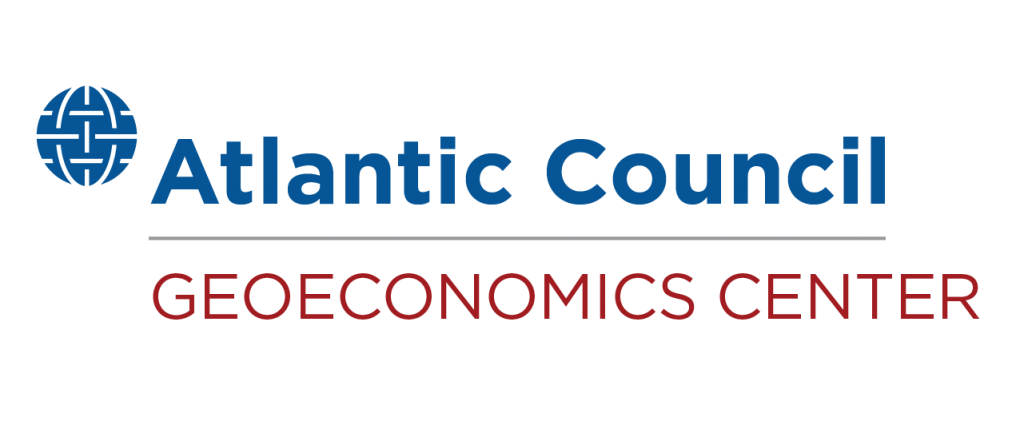 At the intersection of economics, finance, and foreign policy, the GeoEconomics Center is a translation hub with the goal of helping shape a better global economic future.
Further reading
Tue, Sep 27, 2022
Issue Brief By Clete R. Willems, Niels Graham
The Biden administration's "trade policy for the middle class" is taking shape. Exemplified by the TTC and IPEF, its is "beyond-the-border" issues, such as regulatory alignment and standard setting, attempts to improve supply chain resilience, and efforts to promote high labor and environmental standards. However, to achieve its strategic goals, the administration should consider adding traditional market access components.
Mon, May 16, 2022
Econographics By Niels Graham
At the end of May, US President Joe Biden is expected to formally launch the Indo-Pacific Economic Framework (IPEF). The framework is the United States' first attempt to create a large-scale, multilateral, Asia-focused economic strategy since 2017. For the framework to achieve broad participation, trade facilitation ought be a key component.
Wed, Oct 4, 2023
Report By Atlantic Council GeoEconomics Center and Rhodium Group
The China Pathfinder project examines whether China's economy is converging or diverging with the world's leading open market economies.