COP28 commences soon and will deal with a number of issues, some of which are controversial, including hydrogen. COP28 president-designate, Dr. Sultan Ahmed Al Jaber, recently announced a highly ambitious plan to double global hydrogen production to 180 million tons per year by 2030. Currently, the bulk of global hydrogen production is "gray"—that is, made from unabated fossil gas or coal.
The core questions for achieving this objective are how to promote green hydrogen development and not just hydrogen production per se, and the feasibility of long-distance transportation from regions with favorable conditions for production to the markets that will consume it.
In that vein, connecting hydrogen-hungry Europe and the potential green hydrogen powerhouse of the Middle East and North Africa (MENA) region is a critical part of this international decarbonization objective.
The state of Europe-MENA hydrogen interdependence
Since COP27 last year in Egypt, countries within the MENA region have adopted national strategies and pursued new projects in hydrogen development aimed at transitioning their economies to clean energy exports.
Yet, with a few exceptions, several memoranda of understanding (MoUs) signed since the conference have not turned into actual investment decisions so far, notably in the case of COP27 host Egypt.
Meanwhile, the European Union (EU) and most of its member states are slowly but surely building their hydrogen supply chains, with plans that in most cases involve interdependence with the MENA region.
The quest for hydrogen
Demand for hydrogen in Europe is growing. The EU as a whole aims to import 10 million tons (MT) of green hydrogen by 2030 per the objectives of REPowerEU, the bloc's overall plan to cut dependence on Russian fuels.
Germany and some of its companies are particularly active in concluding agreements with the Gulf states to buy hydrogen. Germany foresees importing between 50 percent and 70 percent of its hydrogen demand from abroad, corresponding to 95-130 Terawatt-hours (TWh).
On the whole, investments within Europe appear to be lagging behind its goal of producing 10MT of green hydrogen by 2030. This is due to uncertainties in demand, regulatory frameworks, and the crowding out effect of the Inflation Reduction Act in the United States.
Still, a number of initiatives for Europe to import hydrogen from the MENA region are on the horizon.
The H2 Med project—a hydrogen pipeline that would link Spain, France, and Germany—might be further connected with Morocco and possibly Mauritania to bring solar-produced green hydrogen to Europe.
Similarly, Italy is mulling fresh investments in gas production in Algeria. Gas pipelines running through Italy might be partially repurposed in the future to transport hydrogen from Northern Africa. Algeria, Tunisia and Libya—currently connected through gas pipelines to Italy—are the potential partners for such a scheme. New dedicated hydrogen pipelines might also be built. Italian Prime Minister Giorgia Meloni set out this vision during her visits to Algeria and Libya earlier this year.
According to a recent industry discussion paper, a hydrogen pipeline connecting Qatar to Europe could transport 10TWh or approximately 2.5MT of hydrogen per year at a levelized cost of around €2.7 ($2.9) per kilogram by 2030, later decreasing to €2.3 ($2.46) per kg. Such hydrogen is likely to be carbon-neutral to conform to EU regulations, but may be "blue" rather than "green," meaning it would be produced from fossil fuels with carbon capture.
Steel to shipping
Demand for green steel and green iron is also poised to grow, in part because of an EU carbon border adjustment mechanism which will require certification of low-carbon production.
The MENA region holds significant potential in this regard, and projects are already under consideration. Oman is planning to set up a plant that would produce 5MT green steel annually by 2026, the year when the EU carbon border tax would come into effect. Egypt, the United Arab Emirates, and Saudi Arabia are also considering investments in green metals production. A company based in Bahrain is involved in a green steel project in Saudi Arabia.
Ambitions to decarbonize maritime transport is also spurring demand for green fuels from the MENA region. The International Maritime Organization has launched a strategy to reduce emissions from shipping between 20 percent and 30 percent by 2030 and between 70 percent to 80 percent by 2040. At the Paris Summit on a New Global Financing Pact last June, 23 countries and regional organizations supported the principle of a levy on greenhouse gas emissions from international maritime transportation.
The MENA region has an opportunity to benefit from these developments. Maersk, a major player in international shipping, is planning an investment in Egypt, worth $3 billion, for the production of green methanol and its derivatives, beginning at 300,000 tons a year in a first phase, set to increase later to 1 million tons per year.
Egypt is positioning itself as a green bunkering hub to attract marine traffic. Last August, the first green methanol-powered container ship transited through the Suez Canal and refueled in East Port Said on its maiden voyage from South Korea to Denmark.
The future of the Europe-MENA hydrogen trade
Despite these opportunities, the road ahead for hydrogen development and new patterns of interdependence between the MENA region and Europe appears bumpy, with many elements of uncertainty, including costs, financing, scalability, and inadequate development of hydrogen value chains.
Nevertheless, a changing dynamic is in motion in the MENA region, with agreements and projects in the process of elaboration and implementation.
The pace of this shift must be sped up. A multi-stakeholder effort is needed, involving both public and private players. Investments will come if there is a steady growth in demand, which in turn, requires incentives to support investors from governments and institutions.
The EU has come up with its own legislation on building its hydrogen industry, although the IRA is widely believed to remain a better model in terms of the simplicity and predictability it offers.
Much remains to be done in terms of demand creation, setting emissions requirements for hard-to-abate industries, and investments in hydrogen-dedicated infrastructure and value chains, among others.
Investments also need clear regulatory frameworks. The certification of green hydrogen products must be made certain, in light of the EU carbon tax coming into force in a few years.
Politics remain a factor on the European side. The task of pursuing the design of this new EU-MENA interdependence will fall to the new European Commission, which will come to office following elections for the European Parliament in June 2024.
None of that must disrupt this emerging partnership. There is far too much at stake for Europe's security and stability.
Giampaolo Cantini is a nonresident senior fellow at the Atlantic Council Global Energy Center
Meet the author
Related content
Learn more about the Global Energy Center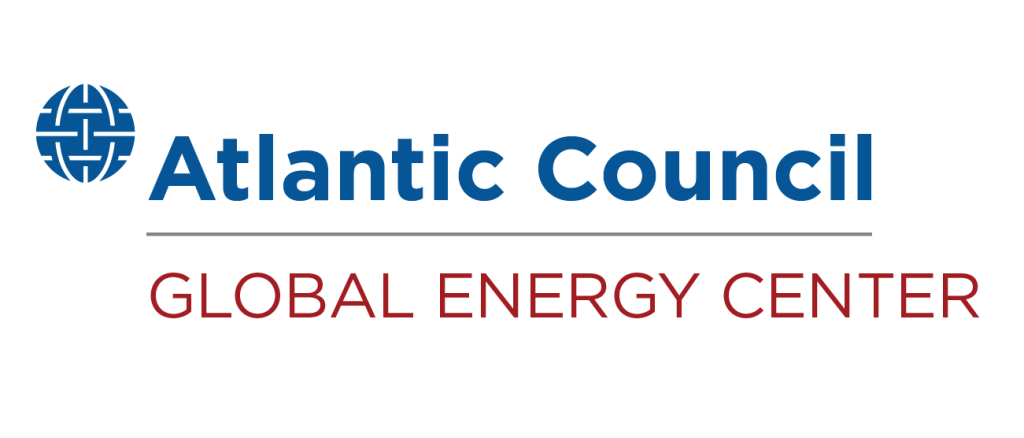 The Global Energy Center develops and promotes pragmatic and nonpartisan policy solutions designed to advance global energy security, enhance economic opportunity, and accelerate pathways to net-zero emissions.