With renewed commitment to democratic principles, growing bilateral relationships with high-income countries, abundant clean energy potential, and critical resources necessary for the global energy transition, the country of Zambia is well positioned to leverage its strengths to build a low-carbon, reliable energy system to spur economic growth and close the poverty gap. President Hakainde Hichilema's landslide victory over former President Edgar Lungu in August 2021 has placed Zambia back on a path towards inclusive economic growth through attempts to restructure debt, promotion of private sector interest in infrastructure and energy investments, and delivery of economic opportunities to rural communities across the country, where over half of the population lives below the poverty line. Given these developments, Zambia poses a model for expanded collaboration between African economies, the United States, and other allies, with partnership attributes which can be replicated elsewhere on the continent.
Zambia has 2,800 megawatts (MW) of installed electricity generation capacity, with 85 percent of the electricity mix derived from hydropower, and 31 percent of the population has access to energy—the majority being in urban areas. The global disruptions to expected rainfall patterns, linked to the effects of climate change, has directly affected Zambian hydropower. Zambia's loadshedding challenges made news this past December as their public utility, ZESCO, announced that consumers would experience up to twelve hours of loadshedding a day because of critically low water levels at the Kariba Dam, on the border of Zambia and Zimbabwe. During this time, the dam on Zambia's side of the border could not deliver even 40 percent of its 1,080 MW capacity, crippling the country's ability to deliver energy to consumers.
There are notable low-hanging fruits in the development of Zambia's electricity mix. While Zambia has the potential to generate 2,300 MW of solar and 3,000 MW of wind, only 76 MW of solar has been installed and no wind power to date. And while 67 percent of the urban population has access to energy, the connection is disrupted frequently due to loadshedding and service disruption caused by aforementioned low water levels in hydropower stations. While the rains in early February assisted in shoring up water levels, climate change will continue to impact rainfall levels and create future problems in energy generation unless the energy mix diversifies.
Attracting low-capital cost investment for new energy projects has, until recently, been a challenge. President Hichilema took office shortly after Zambia became the first African country to default on its sovereign debt in 2020 during the COVID-19 pandemic and found that his predecessors had accumulated $30 billion in unserviceable debt. Much of Zambia's borrowing under former President Lungu's leadership was part of China's Belt and Road Initiative (BRI), from which Zambia received $5.23 billion in the energy sector alone. The BRI led to considerable expansion of infrastructure and nearly a two-fold increase in electricity consumption over the previous decade, but left the country unable to balance its payments.
Recognizing the need to diversify Zambia's energy grid, the government has been working towards securing private sector investment to deploy solar projects throughout the country to close the energy poverty gap. The government has outlined a plan to achieve universal access to energy for all Zambians by 2030 by bringing additional solar, hydro, geothermal, and thermal energy online.
While developed nations look to decarbonize, countries in sub-Saharan Africa, including Zambia, will need significantly more energy to power a high-growth society and achieve development goals. The vast majority of Zambia's population is comprised of smallholder farmers, producing 80 percent of the country's agricultural production. That same population is the most vulnerable to climate change impacts, as they rely on rain-fed agriculture. The process of realizing Zambia's breadbasket potential will require a shift from traditional to modern farming practices, which will require significantly more energy to drive irrigation development and the mechanization of agricultural production. Furthermore, Zambia's economy has the potential to expand its raw materials sector, and to bolster its GDP by adding value to its products through increased processing and smelting of minerals within Zambia's borders. Doing this will require more power, and importantly, in continuous supply.
Positively, Zambia has received a recent wave of investment in its power infrastructure, a result of Hichilema welcoming foreign investors and independent power producers. A few notable investments and memoranda of understanding (MOUs) have been announced by key partners from around the world, positioning Zambia as a high prospect for low-carbon energy investments and unlocking opportunities to deliver investments in 24/7 clean electricity systems necessary to power industrial activity such as minerals processing. A few weeks ago, seven British companies announced an investment commitment of $2 billion in renewable energy projects in Zambia, to produce 1,500 MW of clean energy. Earlier this year, ZESCO and the United Arab Emirates' Masdar signed an MOU to develop solar projects worth $2 billion, meant to generate 2,000 MW. This investment, labeled a "capital injection" by President Hichilema, will nearly triple Zambia's electric capacity in combination with the investment from the British coalition. Critically, these investments will bolster the Zambian grid's ability to generate electricity at times when hydropower generation is low and solar irradiance is high.
Providing commitments to develop Zambia's energy infrastructure is not a matter of aid or charity. It has the potential to bring Zambia into the fold of the global economy—a process which adds value for Zambians and Zambia's trade partners—and provide critical inputs to the global energy transition.
Recognizing this, during the US-African Leaders Summit hosted by the Biden Administration this past December, the United States, the Democratic Republic of the Congo (DRC), and Zambia signed an MOU to strengthen cooperation to develop a cross-border integrated electric vehicle (EV) battery value chain. This MOU is a welcome example of the form of partnership which the United States and allies should adopt in their commercial partnerships with African nations. Notably, the MOU expresses a desire to support the DRC and Zambia in developing economic activity within the EV battery value chain from the mine to the assembly line, not solely in the extraction of raw materials. Such a partnership provides an area for the US private sector to share knowledge and provide project development services and enable local industry and capacity to grow while firming global supply for critical materials and technologies for the energy transition, a win for all partners involved.
Zambia, as well as other countries across the continent, has held recent high-level diplomatic visits to establish a stronger relationship between the United States and Africa. Secretary of Treasury Janet Yellen visited Zambia in January, and Vice President Kamala Harris has just begun her tour on the continent which includes a stop in Zambia. The trips to the continent have highlighted the US's mutual interests in strengthening Africa's security and economic prosperity, but discussions surrounding energy development, the backbone of a prosperous future in Africa, have remained vague. While the diplomatic engagements are notable, the trips should place a heavier emphasis on opportunities for the United States to further strengthen energy development throughout the continent, a critical missing link in driving economic growth and expanding opportunity for communities in Zambia and elsewhere on the continent.
As debt-burdened African nations expand engagement with higher-income countries beyond aid, Zambia serves as an important case study on opportunities to attract investor interest in energy development. In order to keep momentum up, investment transparency and translating MOUs into action will be critical to accelerate progress on achieving sustainable development goals. Notably, the investor interest that Hichilema's administration is attracting is a positive signal for neighboring countries by showing the outcomes that are associated with a commitment to good governance.
Maia Sparkman is an assistant director at the Atlantic Council Global Energy Center.
William Tobin is a program assistant at the Atlantic Council Global Energy Center.
Meet the authors
Related content
Learn more about the Global Energy Center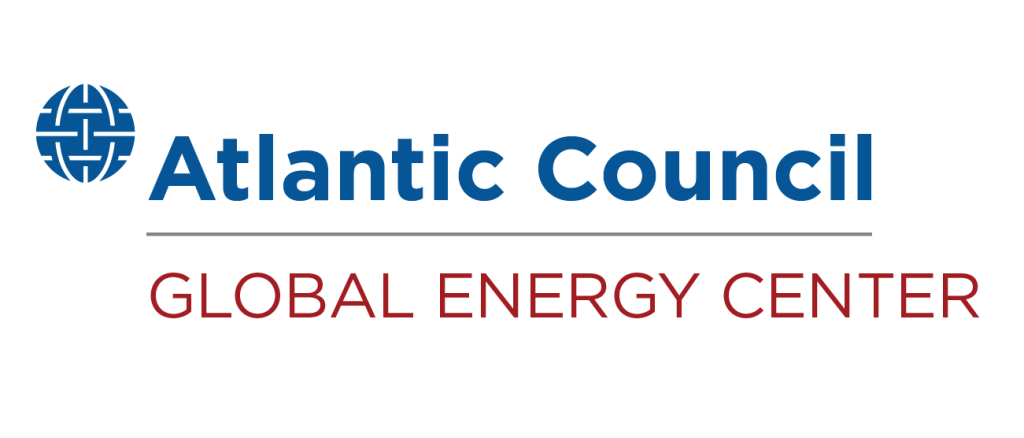 The Global Energy Center develops and promotes pragmatic and nonpartisan policy solutions designed to advance global energy security, enhance economic opportunity, and accelerate pathways to net-zero emissions.