The sheer scale of the Inflation Reduction Act (IRA)—the single largest climate and energy investment in US history—has fixated public attention. IRA incentives are spurring innovation, expanding domestic manufacturing, and accelerating the development of large-scale renewable energy projects. But much of the law's success will rest on the individual purchasing decisions made within homes across the country.
The collective actions of households are powering a historic effort to modernize the US energy system. If the right steps are taken now, homeowners will have the power to unlock their transformative potential to increase system resilience, accelerate decarbonization, and bolster economic stability.
One year after President Biden signed the IRA into law, the United States is on the precipice of an unheralded clean energy revolution that will transform the US economy and deliver meaningful benefits within US homes.
Harnessing the home to reduce costs and boost resilience
Decisions made in the home are critical to US decarbonization efforts. Households account for 42 percent of US energy-related emissions, driven by machines used on a daily basis, including cars, washers and dryers, air conditioning, and kitchen appliances.
Clean technologies to reduce households' carbon footprint are readily available, but have long been out of reach for millions of US homeowners due to real and perceived cost barriers.
To address this challenge, the IRA provides the average household in the United States up to $10,600 to reduce emissions and lower energy costs.
The law includes an electric vehicle (EV) tax credit up to $7,500 for eligible models and income-qualified customers, which offsets more than half the price difference between the average new EV and a car of any variety in the United States. The law also includes a $1,000 tax credit for home charging stations, which can often cover the entire cost.
A 30 percent tax credit is available for residential solar, offsetting both the price of panels and installation costs. This tax benefit, available through 2032, can help families achieve significant energy savings over the next decade. Since the credit was made retroactive to the beginning of 2022, a record 700,000 customers saw even more substantial savings at a time when electricity prices were increasing rapidly due to inflation. The law also provides tax credits up to $3,200 each year for efficient home upgrades, and nearly $9 billion in rebates for electric and energy saving retrofits.
Combined with financing options that allow consumers to pay for products over time, residential clean energy solutions are becoming more accessible than ever before. Capitalizing on the incentives available under the IRA could save the average US household $1800 on its energy bills each year.
These incentives not only save households money—they make them more resilient. The IRA includes a 30 percent tax credit for standalone home battery systems that provide backup power and grid services.
This summer's extreme heat has highlighted the importance of resilient and sustainable energy systems in our homes. More than 300,000 households across the Southern United States lost power in June, as severe temperatures strained the power grid.
Increasingly excessive heat over recent summers has already prompted many US households to install rooftop solar and battery storage systems to keep the lights on and air conditioner running. These systems, in turn, help ease pressure on the broader electricity system.
In Maricopa County, Arizona—where residents recently suffered through 31 straight days of 110-degree Fahrenheit heat—data from 2022 shows that the biggest cause of indoor heat-related deaths were broken air conditioning units. Clean, efficient, and reliable home energy solutions do not simply provide comfort—they can be truly lifesaving.
A report by the Adrienne Arsht-Rockefeller Foundation Resilience Center finds that, while more than 8,500 deaths are expected in a typical year because of extreme heat, without adaptation—including greater access to reliable air conditioning—this is projected to increase more than sixfold to nearly 60,000 deaths per year by 2050.
The need for greater public awareness
The IRA is designed to drive demand for machines that shrink the carbon footprint of homes while providing greater resilience. However, relatively few consumers are aware of the incentives the IRA provides to do so, which could limit their overall impact.
A recent nationwide survey found 88 percent of respondents would consider installing solar, but believe it is too costly for them the make the switch. It also revealed that nearly 250 million Americans have either never heard of the IRA, do not know that it offers tax credits for making energy efficient improvements to their home, or do not believe they are eligible for credits.
These findings underscore the critical importance of increasing awareness of the IRA to ensure US households can reap the benefits and take part in the move towards a clean energy future.
To help address this gap, states need to ramp up their efforts to ensure families can access IRA incentives.
The law offers states $9 billion in home improvement rebates and $7 billion for state-level clean energy programs under the Greenhouse Gas Reduction Fund. Unless those programs are effectively implemented, US consumers will miss out on a major opportunity to save money and make their homes more resilient.
Households are at the forefront of the transition
The IRA's role in facilitating the transition to a clean energy economy cannot be understated. The individual actions of US families are already starting to drive large-scale change to the energy system, and the one-year-old law is poised to accelerate that trend. However, much work remains to ensure that actions taken within US homes can be fully harnessed to meet the nation's growing resilience and sustainability needs.
Julia Pyper is the vice president of public affairs at GoodLeap and a nonresident senior fellow at the Atlantic Council Global Energy Center
Meet the author
Related content
Learn more about the Global Energy Center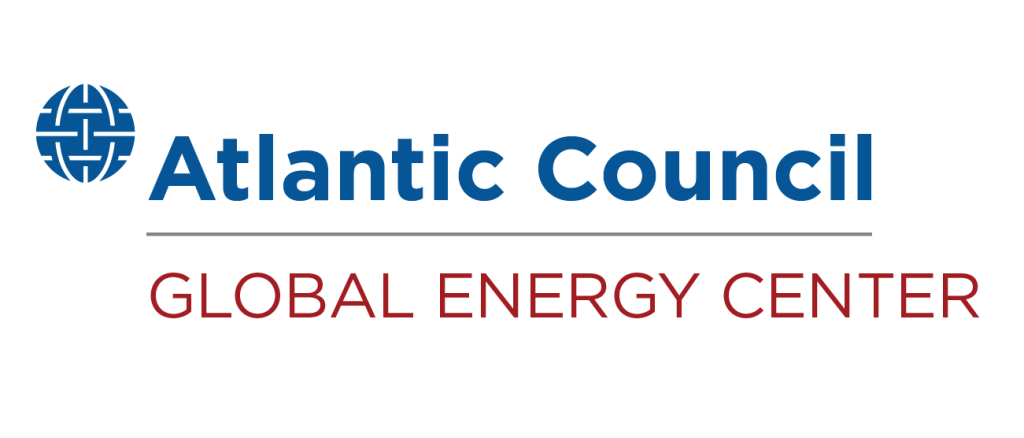 The Global Energy Center develops and promotes pragmatic and nonpartisan policy solutions designed to advance global energy security, enhance economic opportunity, and accelerate pathways to net-zero emissions.