Hospitals under fire: how Europe can learn resilience from the Israeli experience
This piece originally appeared on Sheba Global.
When Russian forces invaded Ukraine in February 2022, hospitals in the affected regions faced a daunting challenge: how to provide essential care to their communities while under attack. As the conflict escalated, hospitals even became targets, with some facilities coming under direct missile fire. This led to the complete destruction of medical centers in high-conflict zones like the northern coastal city of Mariupol.
Still, despite the many perilous obstacles, most Ukrainian hospitals managed to maintain operations and provide vital care to those in need. In some cases, hospitals were forced to evacuate patients or relocate to safer areas. Other hospitals were able to continue operating despite being caught in the crossfire, with staff working tirelessly to ensure that patients received treatment.
For years, Europe has been relatively insulated from the threat of war and has grown accustomed to addressing specific, targeted attacks. Today, much of Ukraine is an active war zone because of ground fighting and aerial attacks that strike apartment buildings, hospitals, and other civilian sites. Hospitals in eastern Europe could get drawn in by strikes that go astray or a possible Russian escalation.
In addition to physical threats, Europe's hospitals also face increasing risk of cyberattacks, whether for profit or as part of Russia's ongoing hybrid warfare campaign against European support for Ukraine. These attacks can compromise patient data, disrupt medical equipment, and hinder internal communication and coordination. They also pose a significant threat to the delivery of medical care and the overall resilience of hospitals.
To ensure they can provide care in the face of these adversities, European hospitals are learning to prioritize hospital resilience, which can be defined as the ability to withstand and quickly recover from attacks. One country with extensive experience in this area is Israel, which has successfully navigated a range of threats from full-scale war to aerial attacks and cyberattacks.
To improve resilience, Israeli hospitals have implemented and fine-tuned a range of measures to better prepare and withstand times of crisis. As part of Israel's home front protection strategy, hospitals have developed a critical role in bolstering preparedness and resilience during war or large-scale operations. This doctrine includes a comprehensive action plan that ensures the active participation of hospitals in protecting the home front. Ukraine has already begun to benefit from the Israeli experience, based on the various medical and logistical teams Israel has sent and continues to send into the war-torn country in order to deal with the harrowing realities.
Ukrainian and other European hospitals can learn from these six key areas:
By adopting these strategies and more, European hospitals can continue to improve their resilience and provide essential care in the face of a range of attacks. Whether responding to a cyberattack or a missile strike, hospital resilience is crucial for maintaining the health and well-being of communities served by local medical centers.
These techniques, which would benefit all European Union nations, could also have practical applications in collaboration with countries under the burgeoning Abraham Accords, where Israel can offer its expertise in managing ongoing security challenges, including missile threats in the region.
Ensuring this sort of support for patients, families, and staff is not an optional add-on, but an integral part of the comprehensive care that hospitals must provide in today's unpredictable world. By taking inspiration from the resilient spirit of the Israeli healthcare system and implementing proactive measures to minimize vulnerabilities, European and other global hospitals can be better prepared to weather any storm, creating a healthier and safer world for all.
Yoel Har-Even is director of the International Division and Resource Development, Sheba Global, at Sheba Medical Center in Israel.
Further reading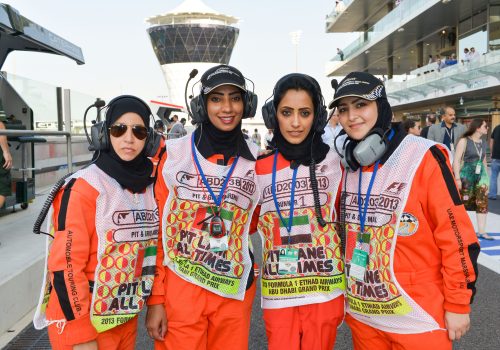 Tue, Feb 7, 2023
MENASource By Marcy Grossman
To have a sustained and enduring peace in the region after the signing of the Abraham Accords, women must also be equally included and reflected in policy-making, decision-making, and programming.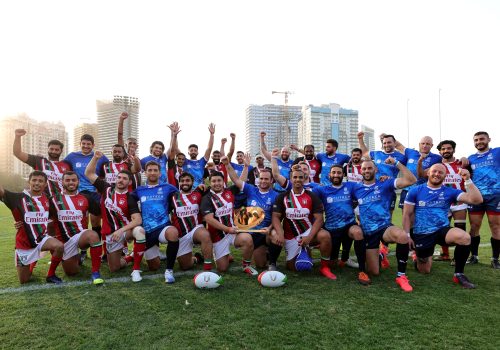 Thu, Jan 26, 2023
MENASource By Richard LeBaron
This piece identifies some of the issues involved in creating a strong framework for a vital "Abraham Exchanges" program and proposes a few ideas on how to get it off the ground.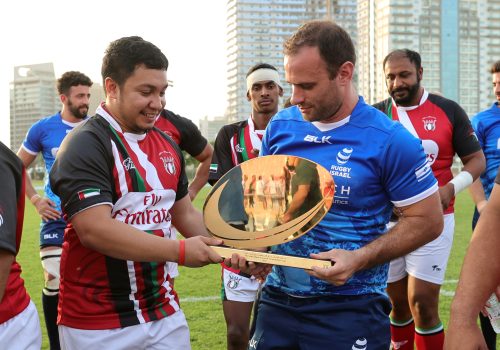 Thu, Dec 15, 2022
MENASource By Nureldin Satti
Cultural exchange is based on the will of individuals, groups, and nations to reach out to each other and better learn, or re-learn, to live together.