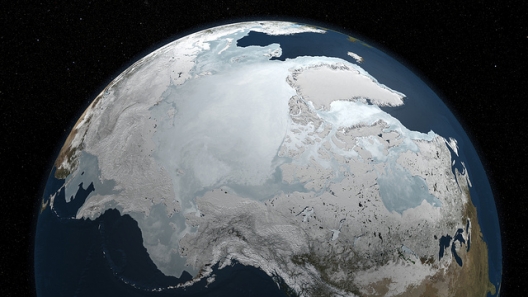 Scientific data shows Greenland's continental shelf is connected to a ridge beneath the Arctic Ocean, giving Danes a claim to the North Pole and any potential energy resources beneath it, Denmark's foreign minister said.
Foreign Minister Martin Lidegaard said Denmark will deliver a claim on Monday to a United Nations panel in New York that will eventually decide control of the area, which Russia and Canada are also coveting.
The five Arctic countries — the United States, Russia, Norway, Canada and Denmark — all have areas surrounding the North Pole, but only Canada and Russia had indicated an interest in it before Denmark's claim. . . .
The area is believed to hold an estimated 13 percent of the world's undiscovered oil and 30 percent of its untapped gas. . . .
"This is a historical milestone for Denmark and many others as the area has an impact on the lives of lot of people. After the U.N. panel had taken a decision based on scientific data, comes a political process," Lidegaard told The Associated Press in an interview on Friday. "I expect this to take some time. An answer will come in a few decades."