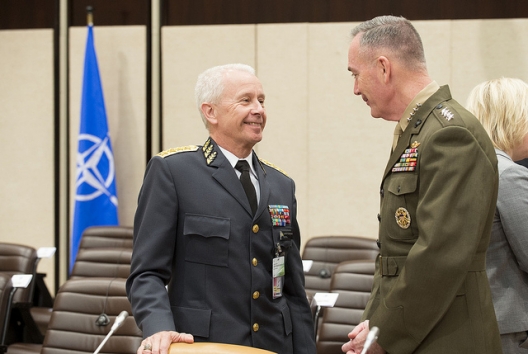 The continuing crisis in Ukraine has the reputedly peaceful Swedes rethinking the nation's defense doctrine, and some are using the situation as a way to push for NATO membership in the run-up to parliamentary elections.
Only a few weeks after announcing cuts to the defense budget, Finance Minister Anders Borg told the TT news agency Wednesday "there is a lot indicating" that more money will have to be allocated to military defense. . . .
[A]fter Russia's recent military intervention in Crimea, politicians of different stripes are now saying there should be an expansion in the defense budget and a strengthening of the country's military presence on the strategically important island of Gotland in the Baltic sea.
Jan Björklund, who heads the center-right Liberal Party—a junior partner in Sweden's four-party coalition government—said Wednesday in interviews with reporters that Sweden now needs a "shift in doctrine," so that the main task of its defense force will once again be defending Swedish territory. . . .
In an opinion piece in the Svenska Dagbladet daily Wednesday, Christian Democrat leader Göran Hägglund argued that no spending increase would be big enough to fully safeguard Swedish interests, and that Sweden should therefore consider membership in the North Atlantic Treaty Organization.