The accession of Finland and, soon, Sweden to NATO has been described as a game-changer that will make the Alliance "stronger than ever," to quote US President Joe Biden. Not only will this new round of enlargement have a huge impact on security in the Nordic-Baltic region; it will also lead to significant changes within NATO, as its northern flank gains substantial weight and influence with the addition of two strong and capable allies next door to expansionist Russia. As a matter of fact, NATO doubled its border with Russia overnight when Finland became the thirty-first member of the Alliance on April 4.
The intra-NATO balance will thus shift heavily in a northern and northeastern direction. This round of NATO enlargement further reinforces the trend of post-Cold War accessions, which have moved the Alliance's center of gravity away from continental "old Europe." Behind closed doors, not all allies greet this development with equal enthusiasm.
What's more, Finland and Sweden's membership will also shift the balance within the Nordic bloc. For the three old Nordic allies—Denmark, Norway, and Iceland, all founding members of the Alliance—this development is a mixed blessing. All three are, of course, delighted to see their two neighbors at long last abandon their traditional nonalignment in favor of NATO membership, and all welcome the enhancement of regional security that follows from this historic step. At the same time, Finland and Sweden's size and strategic importance could cause the old Nordics to be overshadowed and overlooked within the Alliance.
The Baltic Sea as a 'NATO lake'
The strategic impact of NATO's enlargement to include Sweden and Finland will indeed be profound. The Baltic Sea will be almost entirely surrounded by Alliance members except for Russia, making it in effect a "NATO lake" with dramatically enhanced deterrence capabilities and security for the Nordic and the Baltic countries. Though Kaliningrad will remain as a Russian exclave—and a heavily weaponized one at that—the Russian room for any anti-access/area denial maneuvers in the Baltic Sea will be minimal. Instead, the main strategic tension with Russia is likely to move further north to the Kola Peninsula and the northeastern parts of the Nordic Arctic region known as Nordkalotten, or the "cap of the North."
This area can be expected to draw a considerable amount of Alliance attention and resources away from the Greenland-Iceland-United Kingdom (GIUK) gap and will thus come at the expense of the western parts of the High North and Arctic; that is, Greenland, the Faroe Islands—both part of the Kingdom of Denmark—Iceland, and the Norwegian coast.
The greatest impact of this new balance in "Nordic NATO" will likely be felt in Denmark: the small ally that has been known as an activist star within NATO, always ready to embark on new operations, whether in faraway corners of the world or in battlegroups closer to home.
Over the years, Denmark has shown an impressively high tolerance for losses, as witnessed in its contribution to the International Security Assistance Force mission in Afghanistan, where the country suffered the highest number of fatalities per capita among NATO members.
The good news, as seen from Copenhagen, is that Denmark will no longer be a frontline state as NATO's border moves east. When Sweden joins NATO, the strategic task of guarding the entrance to the Baltic Straits will no longer fall exclusively on Danish shoulders. In addition, the second-largest Swedish city, Gothenburg, will likely become a main transit port on the Scandinavian west coast, reducing the role of the Danish port city of Esbjerg, which has been undergoing a costly and extensive upgrade in the last few years.
More defense spending, more influence
Another factor is defense spending. Sweden is currently investing heavily in its military; this is much needed after decades of relentless and irresponsible cuts. Sweden's ambition now is to reach NATO's minimum budgetary requirement for defense spending of 2 percent of its gross domestic product (GDP) by 2026.
Finland, on the other hand, easily meets the 2 percent requirement. With a history of war with its great power neighbor, Finland takes national defense seriously and never even contemplated following the rest of Europe's post-Cold War disarmament trend.
Both newcomers bring substantial capabilities, especially in maritime and air defense. NATO will, for instance, gain a new fleet of Swedish submarines as well as JAS 39 Gripen fighter jets, in addition to Finnish F-35 fighter jets. Jointly, the Nordic militaries will assemble a substantial force on NATO's northern flank and in the entire Nordic-Baltic region, ranging from the southern parts of the Baltic Sea all the way to the High North and the Arctic.
With this development, however, the old Nordic allies risk being downgraded to a secondary role as NATO and the United States turn their focus to the two new allies, whose vast territory and strategic location dominate the region.
Again, this could especially affect Denmark, and the trouble here is to some extent of its own making. While its three neighbors (Iceland has no national military) already meet the 2 percent requirement (Finland) or have ambitious and realistic plans to reach that target within the next few years (Sweden and Norway), Denmark's defense budget currently amounts to only 1.38 percent of its GDP.
After receiving a harsh treatment in the NATO Defense Planning Capability Review 2021/2022, Denmark moved the date for reaching the 2 percent requirement up to 2030, three years sooner than the previous target—and six years after the 2024 deadline agreed upon at the 2014 Wales summit. Along with Slovenia, Denmark is listed as having the latest target date in the Alliance for meeting the current budgetary requirement.
This problem is far from new, though. Former US President Donald Trump famously criticized Denmark's insufficient military spending, and variations of that theme have been repeated over the years since. In response, the then-prime minister and current foreign minister of Denmark, Lars Løkke Rasmussen, argued that what really matters is the actual content of this defense spending, not the exact amount.
Rasmussen and others have also suggested that the many years of Danish contributions at the forefront—such as fighting in Afghanistan, combatting international terrorism elsewhere, upholding deterrence in NATO's battle groups in Estonia and Latvia, and participating in the Baltic air policing mission—should be considered in the overall evaluation of Denmark's commitment to the Alliance.
In addition, right before Danish Prime Minister Mette Frederiksen's visit to the White House earlier this month, a creative solution to the 2 percent dilemma was found by including Danish military support to Ukraine in the defense budget. (Frederiksen is rumored to be a top candidate to replace Jens Stoltenberg as NATO's next secretary general; that her country meets the budgetary requirement would certainly not hurt any such ambitions). Danish support for Ukraine is high; the country trains Ukrainian pilots, has donated Leopard tanks to Ukraine, and may soon donate F-16 fighter jets, as well.
Billions of Danish kroner will now be spent to restore Denmark's military and align national capabilities with NATO's requirements. That includes dealing with the challenges which have accumulated on the home front while the Danish military has been deployed overseas. Worn-out properties and recruitment difficulties are among these challenges. Denmark also has yet to deliver the heavy infantry brigade that it has promised NATO for some time now (and to provide it with crucial air defense systems).
That Finland and—hopefully—Sweden will join the NATO Vilnius Summit in July as two strong new allies is great news for regional security and for NATO. However, while celebrating this historic event, the old Nordic allies' many years of loyal service and fearless contributions should not be forgotten, neither at NATO headquarters nor in the White House.
---
Ann-Sofie Dahl is a nonresident senior fellow at the Atlantic Council's Scowcroft Center for Strategy and Security's Transatlantic Security Initiative. Though a native Swede, she is a long-time resident of Copenhagen, where she does research on security and defense, including previously at the Center for Military Studies (from 2013 to 2016). Dahl is a member of the Royal Swedish Academy of War Sciences.
Further reading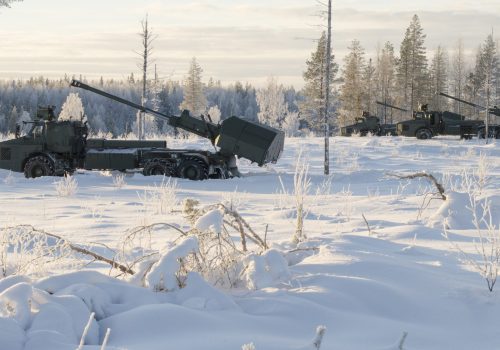 Fri, Jan 6, 2023
Issue Brief By Anna Wieslander, Eric Adamson, Jesper Lehto
NATO is approaching its ninth round of enlargement. The accession of Sweden and Finland—two solid democracies and defenders of the international-rules based order—into the Alliance will strengthen the core of the transatlantic community.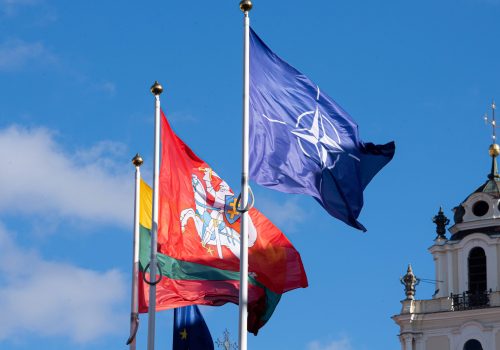 Tue, Apr 11, 2023
Issue Brief By Charles Barry and Christopher Skaluba
A successful NATO summit in July requires significant progress on a host of NATO's political and military priorities, especially those enumerated at Madrid.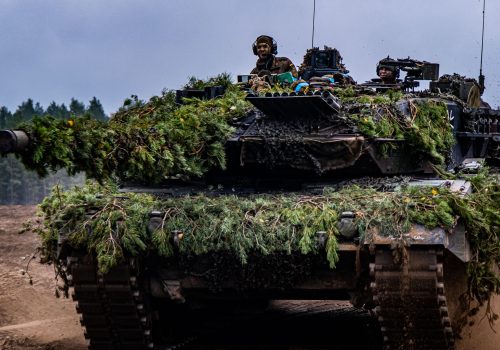 Tue, Apr 18, 2023
Issue Brief By Franklin D. Kramer
Ahead of the NATO Summit in Vilnius, this issue brief sets forth six priority actions that NATO should undertake to enhance its deterrent and defense posture.