Electronic waste (e-waste) has emerged as a persistent environmental challenge, driven by the exponential growth in consumer electronics consumption and unfit disposal practices. E-waste refers to all types of e-products and their parts that have been discarded as waste without intention of reuse. In 2022, the value of the global consumer electronics market stood at $762 billion and is expected to reach $1.1 trillion by 2030. For developing nations such as India, e-waste is a quandary on two fronts: managing the dumping of e-waste by developed countries along with a rapidly growing domestic e-waste stream.
In India, better living standards, changing lifestyles, and higher disposable incomes have translated into higher demand for consumer electronics, including "luxury" electronics such as smartphones. Electronics consumption in 2021 was valued at $64.5 billion and is growing at a compounded annual growth rate of 15.77 percent. Smartphones account for more than half of this market. This official market is accompanied by a shadow market of products sold outside manufacturer-approved distribution channels. In 2022, 1.2 million handsets were imported through this shadow route, valued at roughly $13 billion.
If unchecked, the world is projected to generate 111 million tons of e-waste annually by 2050, according to the United Nations University. This growth is and will be exacerbated by developed nations exports of e-waste to developing and least developed countries to avoid national reporting requirements. Eighty percent of e-waste is informally recycled, often under hazardous conditions, in developing nations such as India, Indonesia, Ghana, and Nigeria. If not properly disposed, e-waste leaks harmful chemicals into the soil and atmosphere, posing severe health risks for workers, often children, who scavenge and process this waste. The reported figures do not, however, fully capture the true scope of e-waste dumping, as the United Nations Institute for Training and Research noted in a 2022 report:
"Quantifying these shipments is difficult . . . due to a grey-zone in business when nonfunctional used electronics are shipped for reuse (with individuals claiming that the electronics can still be repaired) or even in illegal situations when non-repairable and non-reusable equipment is shipped, only to prevent recycling costs in countries with strict e-waste legislations."
India and other developing nations are therefore experiencing the exponential growth of e-waste from both imported and domestic sources.
Right to repair gains steam
While one part of the solution is improved reporting of e-waste flows through multilateral instruments, such as the Basel Convention, the other part lies in reducing the creation of e-waste in the first place through the right to repair (R2R). In 2021, India began deliberating a R2R framework, joining a wave of countries that launched a right to repair framework for electronics. The United Kingdom enacted right to repair regulations in 2021. In March 2023, the European Commission, as part of the European Green Deal, adopted rules whereby "a new set of rights and tools will be available to consumers to make 'repair' an easy and accessible option."
In the United States, New York's Digital Fair Repair Act was signed into law in December 2022 and went into effect in July of this year. However, writ large, the United States' current R2R framework is fractured, with varying levels of recourse depending on one's state. US President Joe Biden did issue the Executive Order on Promoting Competition in the American Economy in 2021, directing the Federal Trade Commission (FTC) to act on "unfair anticompetitive restrictions on third-party repair or self-repair of items, such as the restrictions imposed by powerful manufacturers that prevent farmers from repairing their own equipment." This order was followed by a flurry of activity by the FTC, but with few concrete outcomes to date.
India's Ministry of Consumer Affairs (MoCA) launched a R2R portal earlier this year. It is framed as part of Mission Lifestyle for Environment (LiFE), an initiative announced by Prime Minister Narendra Modi during the United Nations Framework Convention on Climate Change Conference of the Parties (COP26) in 2021. LiFE promotes mindful consumption, the adoption of circular economy practices, and an environmentally conscious lifestyle. R2R makes it mandatory for "manufacturers to share their product details with customers so that they can either repair them by self or by third parties, rather than only depending on original equipment manufacturers (OEMs)." Among the companies that have already registered are Samsung, Apple, Xiaomi, OPPO, Realme, and Nokia.
The end user experience, however, may not be an easy fix. A 2023 survey of Apple users in India, for instance, found that while one in four devices were in need of repair, 49 percent of respondents found the cost of repair through Apple or its authorized partners prohibitive. In response to the R2R framework, Apple will make repair kits available to users in India, but each component—battery, camera, screen—requires one to purchase a separate kit that, based on reports from the United States, would cost more than an in-store repair. India's MoCA also claims that R2R will "boost business for small repair shops, which are an important part of local economies." On face value, the cost of repair kits might make this a more sustainable proposition, but the experience of local repair shops in Australia gives cause for pause. In 2021, Australia's Productivity Commission released a right to repair report that resulted in companies instituting an independent repair provider program. The program participants, however, are facing rising losses due to slow response times from the OEMs on requests for equipment and exorbitant costs for repair kits.
By situating R2R within LiFE, the Indian government will place the onus for e-waste on individuals rather than the companies that have made repair an inaccessible, costly, and cumbersome option. R2R as it is currently outlined will also not solve the problem of planned obsolescence, where the design or capabilities of the device may limit its useful life, or software updates prohibitively degrading device performance. In the 2023 survey of Apple users mentioned above, the issue most users cite for repair is rapid battery discharge, which has been linked in the past with iOS updates.
How India can lead
The Indian government should focus on building up the circular economy, as the world's most populous nation grows more prosperous and consumes more. In addition, the Indian government must move beyond the LiFE framework and treat R2R as an issue of fair competition, not just consumer rights and duties. There is a precedent for this approach from the automotive sector: the Competition Commission of India in a 2014 verdict declared that the practice of OEMs denying spare parts to independent repairers was an abuse of dominance.
Finally, a plausible model for R2R needs to have buy-in beyond India's shores, given the cross-border nature of the e-waste problem and the multi-regional footprint of OEMs. India has already injected this priority into the Group of Twenty (G20). While speculation looms as to whether G20 nations will pass a consensus declaration at the upcoming New Delhi summit following months of disagreement stemming from the crisis in Ukraine, India has already achieved a victory at the development ministers' track. In June, the G20 development ministers adopted the G20 High Level Principles on Lifestyles for Sustainable Development. Principle four is on the need to "Promote sustainable production, including through sustainable value chains, technological transitions, innovations and investments in key areas." Its focus on circular economy approaches will be of consequence in tackling the mounting e-waste challenge and could serve as a foundation for wider recognition of the right to repair.
R2R as a legal framework has its roots in the automobile sector in the 1990s. Unsurprisingly then, while it gains traction in the consumer electronics sector, it still faces growing pains. The market therefore finds itself in a global game of cat-and-mouse: Countries look to pass legislation that protects consumers and holds OEMs accountable for the entire lifecycle of a device, even as OEMs curb the accessibility of independent repair in increasingly creative ways, aided by new and emerging technologies. Amid this flux, India can learn from setbacks in other jurisdictions, including the importance of the cost of self-repair in the accessibility of right to repair solutions, the need to encode requirements against planned obsolescence for software, and the requirement of clear penalties for failure to provide timely responses to requests for repair. By taking these steps, India can build a right to repair framework that works for consumers.
---
Trisha Ray is a resident fellow at the Atlantic Council's GeoTech Center. Her research interests lie in geopolitical and security trends in relation to emerging technologies.
Further reading
Thu, Jul 27, 2023
Issue Brief By Solomon Wise
This report explores digital twin use cases, both in the private sector and in the federal government.The intent is to highlight some challenges, benefits, and risks associated with deploying digital twins to help inform government officials and policymakers.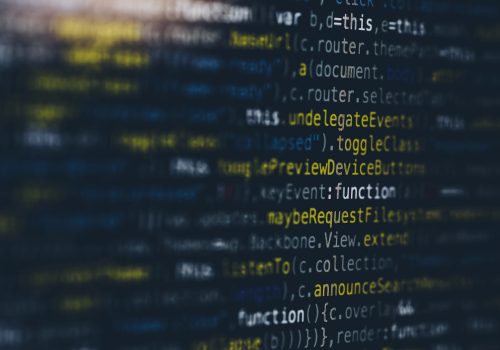 Wed, Oct 5, 2022
Report By Joseph T. Bonivel Jr., Solomon Wise
The Fourth Industrial Revolution is highlighted by the interconnection of devices and sensors to the internet. The computing and communication capabilities of these devices allow for roughly 2.5 quintillion byes of data to be produced, stored, and analyzed daily.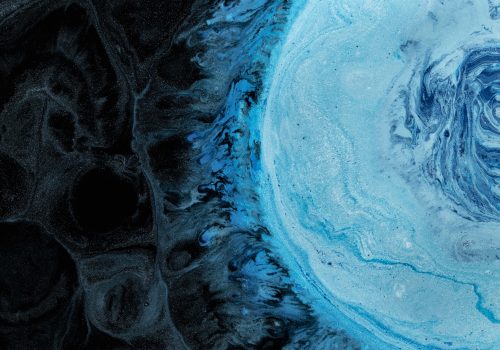 Wed, Sep 14, 2022
Report By Natalie Barrett, David Bray, Mary Versa Clemens-Sewall, Kiran Jivnani, Anthony Scriffignano
This paper utilizes commercial data aggregation and data analytics to evaluate whether commercial data sets can be used to better understand the resiliency of closed military communities or other closed ecosystems of high value and importance.